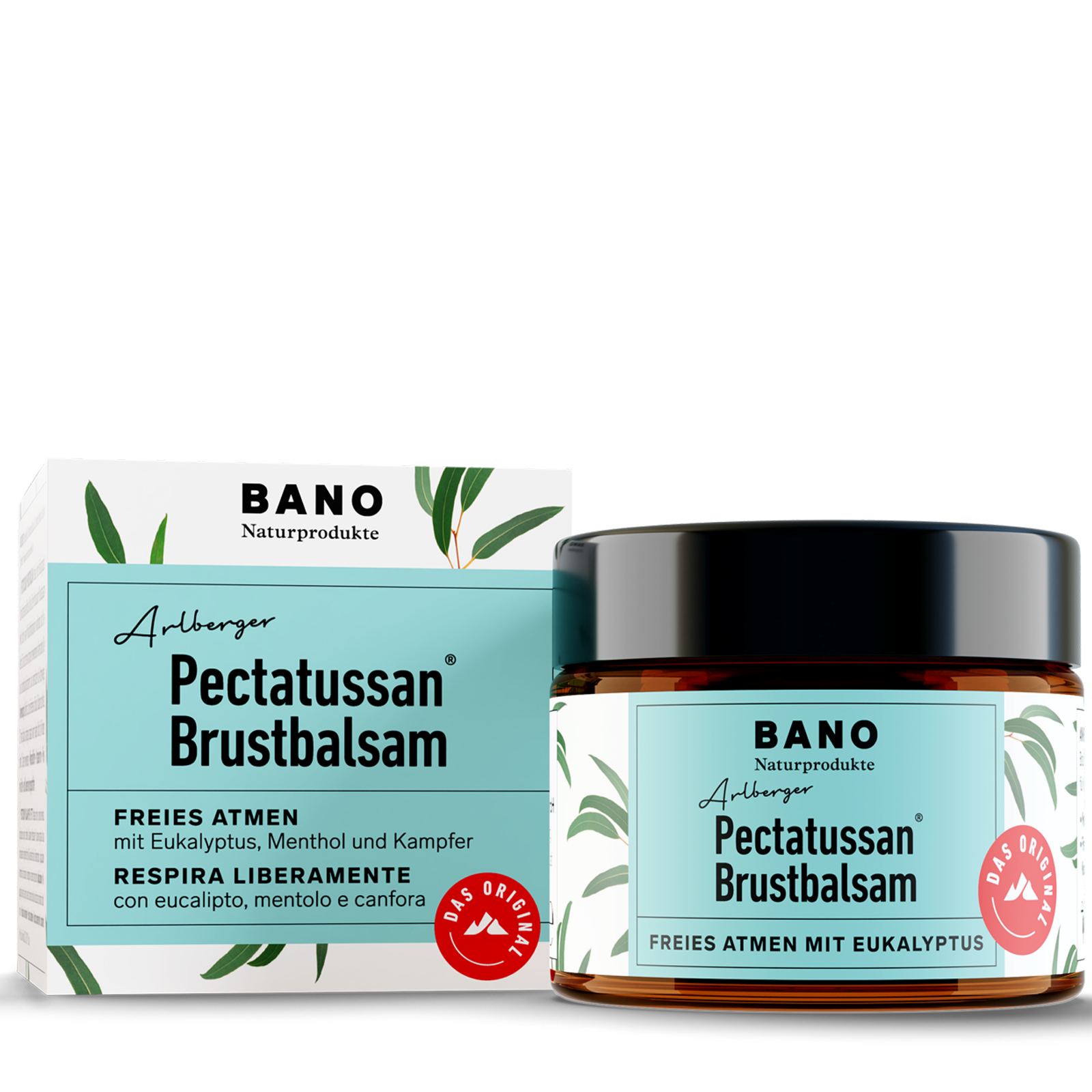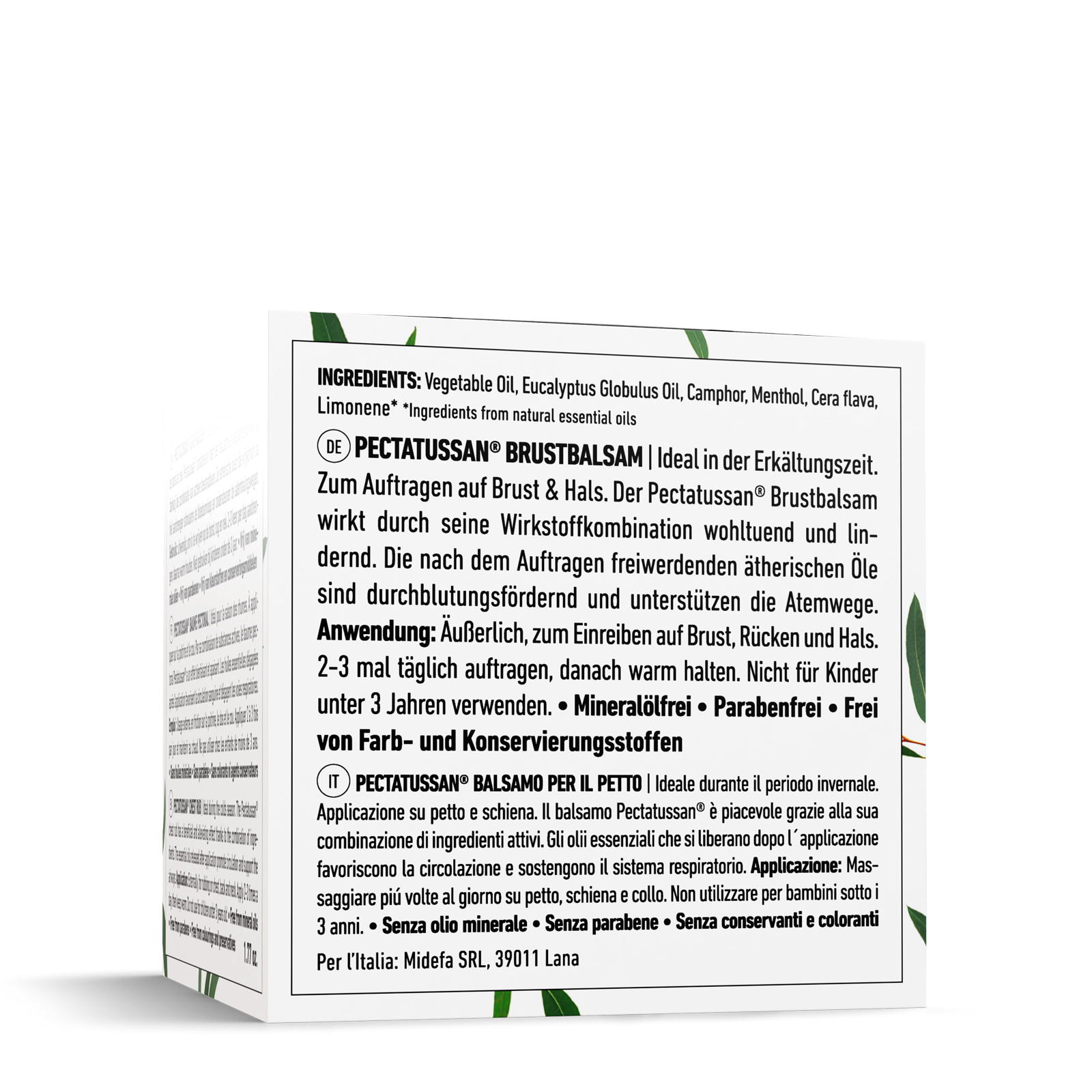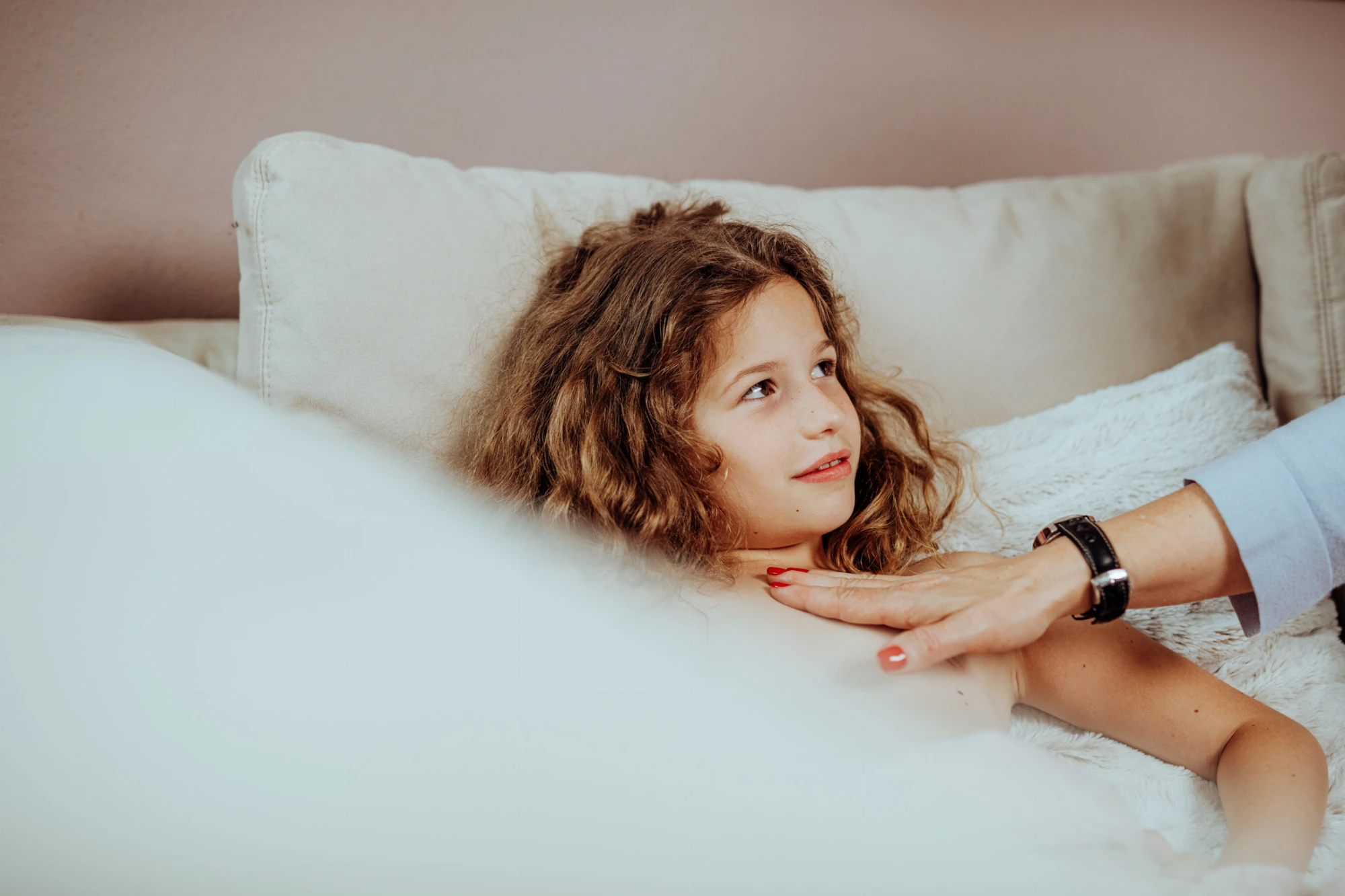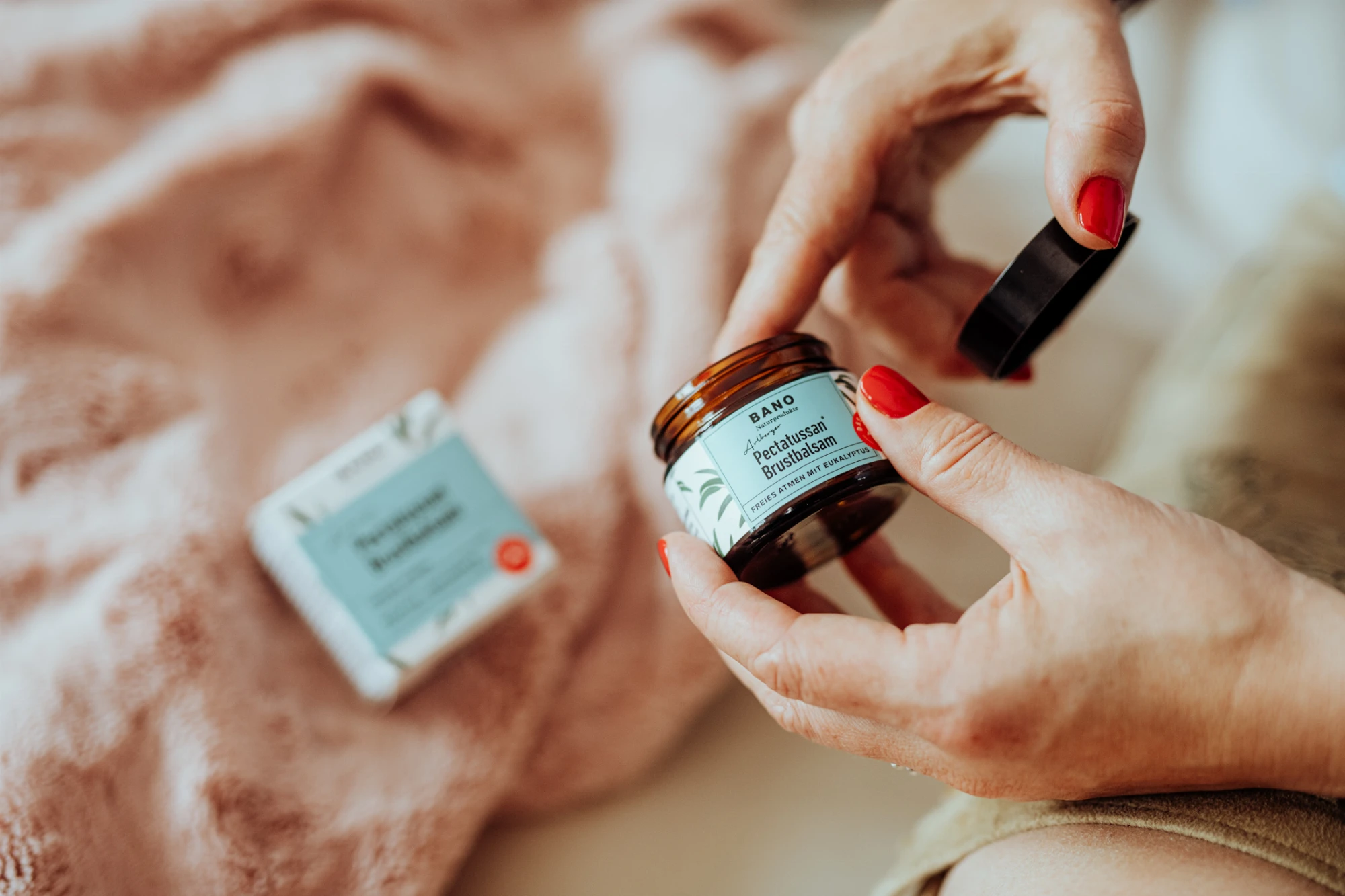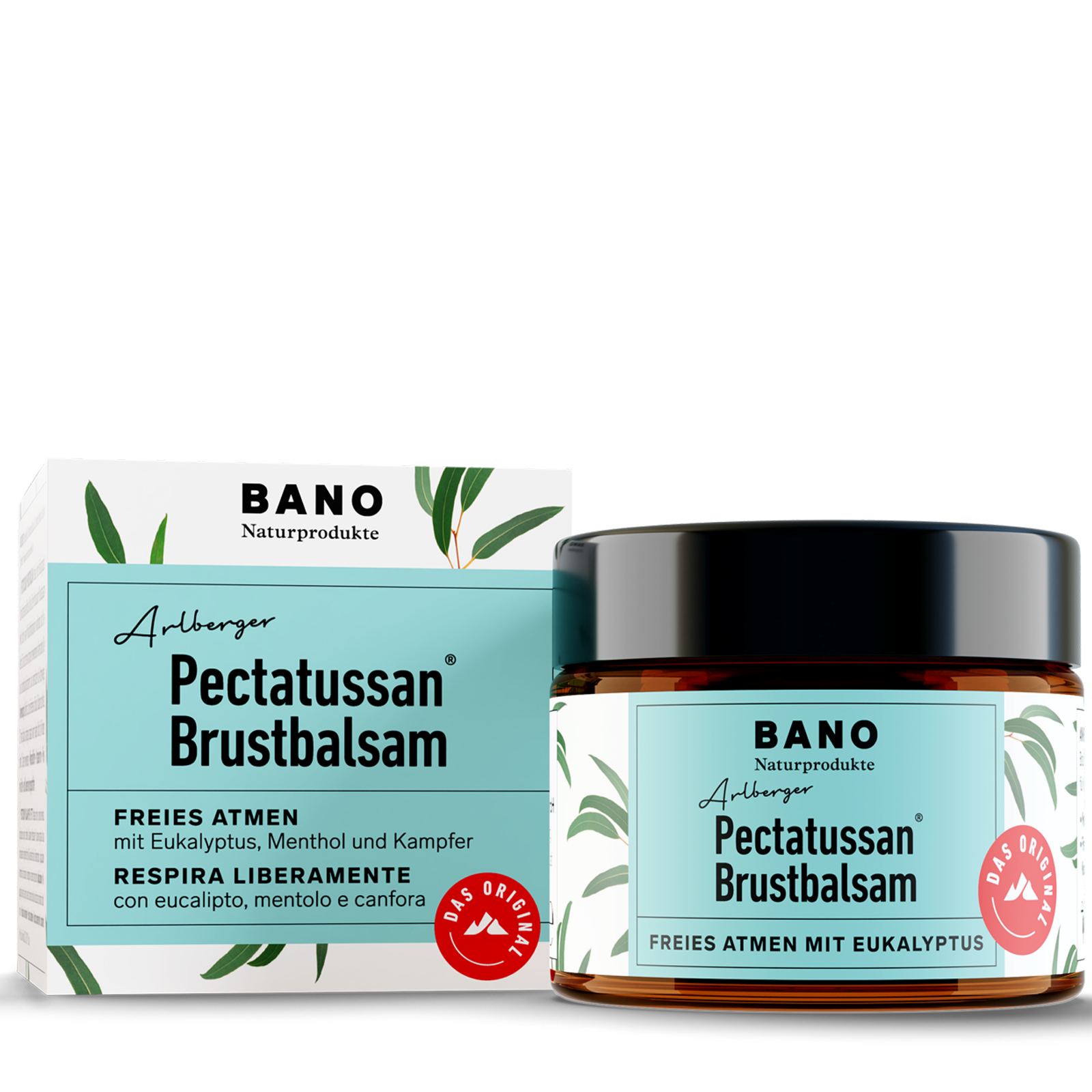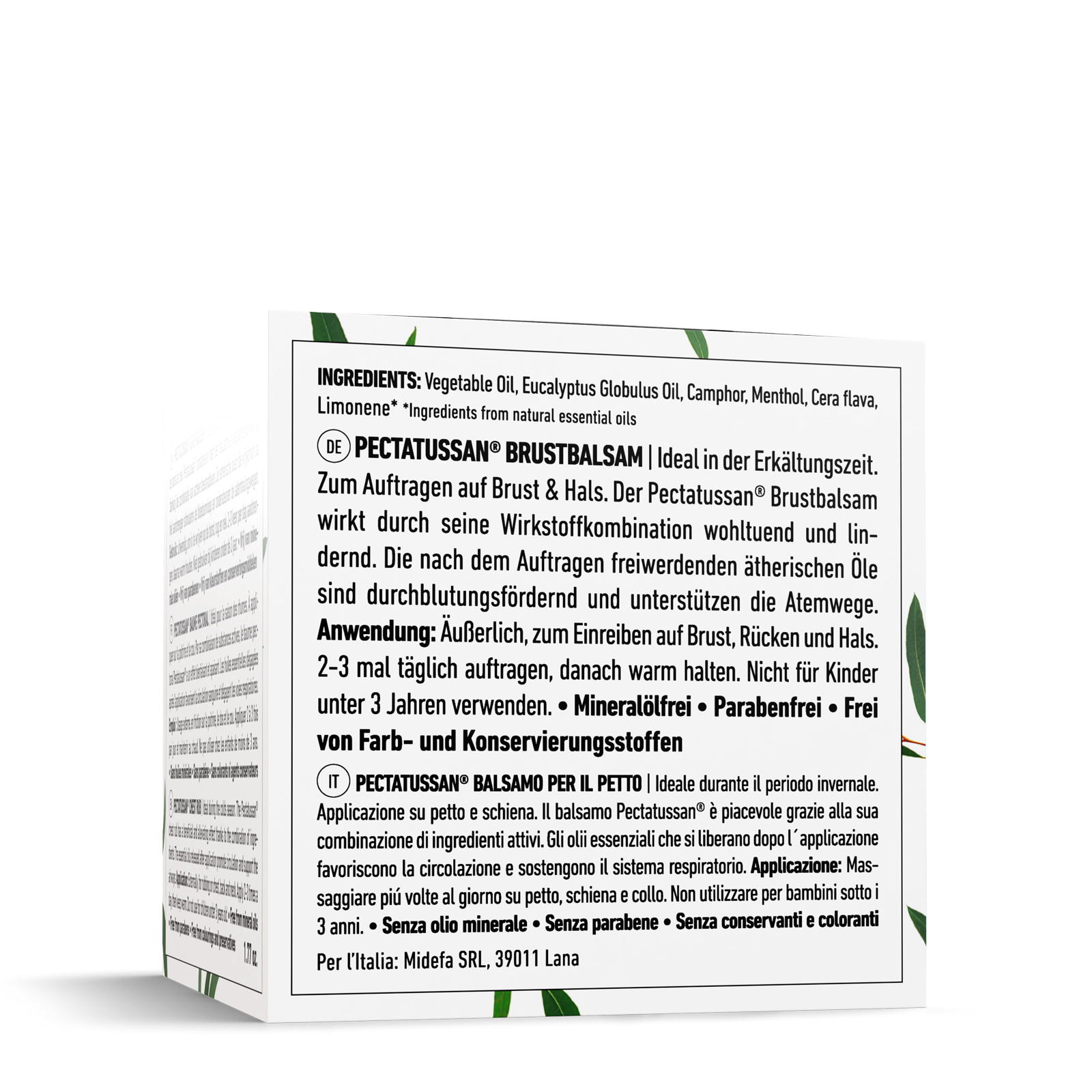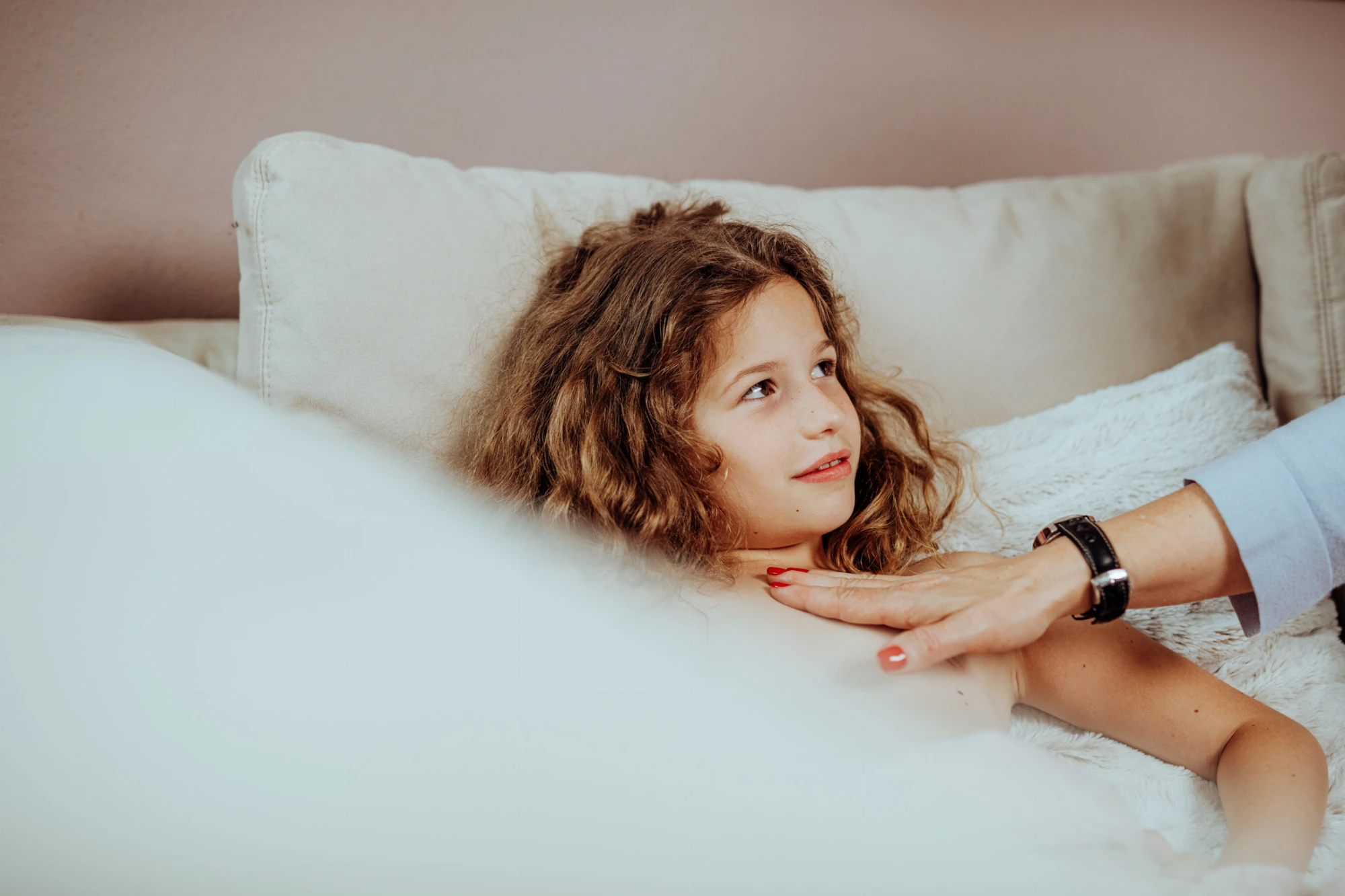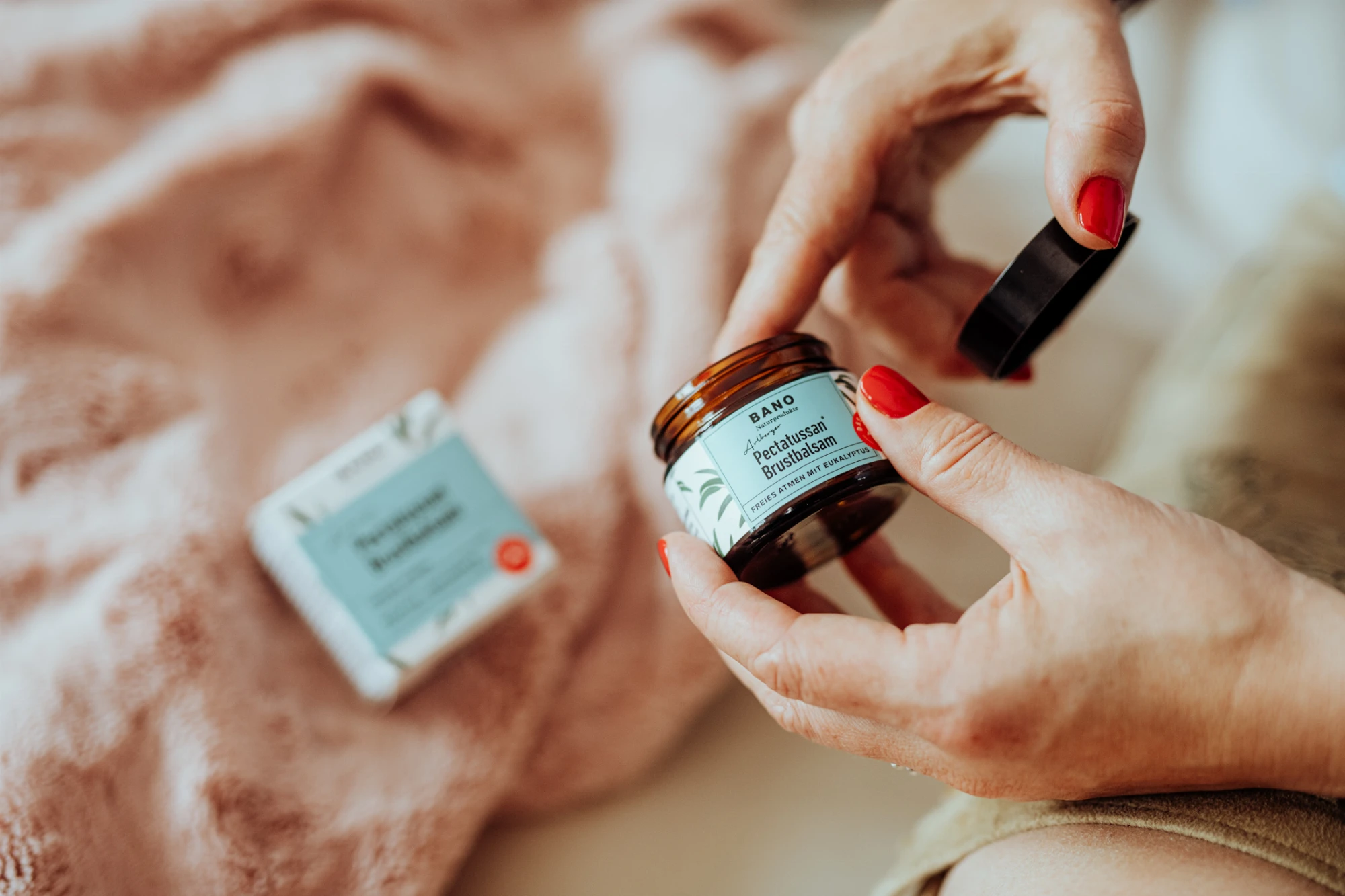 Benefits at a glance
100% natural ingredients

Breast balm for children from 3 years

No mineral oils

No parabens

No preservatives or colourings
Arlberger Pectatussan Chest Rub
Provides relief from colds
€9.90*
Content:
0.05 kg
(€198.00* / 1 kg)
Product number:
21001
Benefits at a glance
100% natural ingredients

Breast balm for children from 3 years

No mineral oils

No parabens

No preservatives or colourings
Arlberger Pectatussan Chest Rub: Product description
Everyone will have childhood memories of the great scent of various products applied to the chest during the cold season.
We have developed the natural alternative for adults and children from the age of three – with the same effectiveness thanks to the same active ingredients (pure eucalyptus oil, menthol, camphor), but on a purely vegetable basis and with unbleached beeswax.
No mineral oils, parabens, colourants or preservatives are used in the production process.
Arlberger Pectatussan Chest Rub: Effect
Eucalyptus oil, menthol and camphor clear the airways. This makes a cold easier to bear and helps you sleep through the night, which supports recovery.
Arlberger Pectatussan Chest Rub: Uses and indications
Apply Pectatussan Chest Rub to the chest, back and neck several times a day as required and keep warm afterwards.
If you would rather do a steam inhalation, simply add a small (!) amount of the ointment to hot water – and wait for the wonderful scent and its relieving effect.
Arlberger Pectatussan Chest Rub: Ingredients
Herbal oil blend, eucalyptus oil, camphor, menthol, beeswax
Good to know
Who is Arlberger Pectatussan Chest Rub suitable for?
For all those who are not allergic to any of the ingredients.
Menthol and eucalyptus oil can cause breathing problems in young children, so our chest rub should not be used for children under three years of age.
Which cold balm should be used for children?
We recommend our Arlberger Pectatussan Baby Chest Rub for small children under three years of age and those who are sensitive to smell. It meets the needs of small, sensitive individuals owing to the mild yet effective ingredients.
Can Arlberger Pectatussan Chest Rub also be inhaled?
Yes, you can also inhale our chest rub. Simply dissolve a very small amount in hot water and enjoy the soothing scent and relieving effect.
What are the benefits of a cold balm?
Together with our Arlberger Pectatussan Cough Syrup – which we recommend taking in the morning and throughout the day – Pectatussan Chest Rub ensures relaxed days and restful nights.
What helps treat a cold?
Go to our "Good to know" section to find out what really helps treat a cold and what you should bear in mind.
What else is there to know about eucalyptus?
Did you know that there are about 600 eucalyptus species, only 50 of which taste good to koalas and only three of which are used in aromatherapy? Originally native to Australia, the eucalyptus tree is now cultivated in warm regions worldwide. It is also known as the fever tree – which also points to its areas of use – and belongs to the myrtle family.
Like all essential oils, the eucalyptus oil obtained from the eucalyptus tree by means of steam distillation consists of numerous individual active substances. These substances are found in numerous plants, but in different compositions. Eucalyptus oil is particularly rich in 1,8-cineole, monoterpenes and camphene, its main active substances.
What is camphor?
Camphor is either produced by steam distillation from the camphor tree or synthetically. It consists of white crystals with the typical cooling scent. Camphor is mainly used externally for colds or musculoskeletal complaints.
How is menthol produced?
Like camphor, menthol consists of white crystals and is extracted from field mint (Mentha arvensis) and is the product of the further processing of essential mint oil. It is used in numerous ointments and creams because of its cooling effect and because it stimulates the circulation. The cooling effect of both menthol and mint oil arises because they both influence the cold receptors in the skin, although body temperature actually remains the same.
Because of its pleasant smell, it is also found in numerous toothpastes and chewing gums.
Quality from experience
Tried and tested formulations
We rely on traditional combinations of active ingredients, some of which have been tried and tested for centuries and are processed with modern formulations.
Tested raw materials
Only tested raw materials are used in production, many of which also meet the requirements of the European Pharmacopoeia or are of medicinal quality.
High-quality production
Our production is ISO 13485:2016 certified and audited annually, which ensures that our products are always of consistent quality.