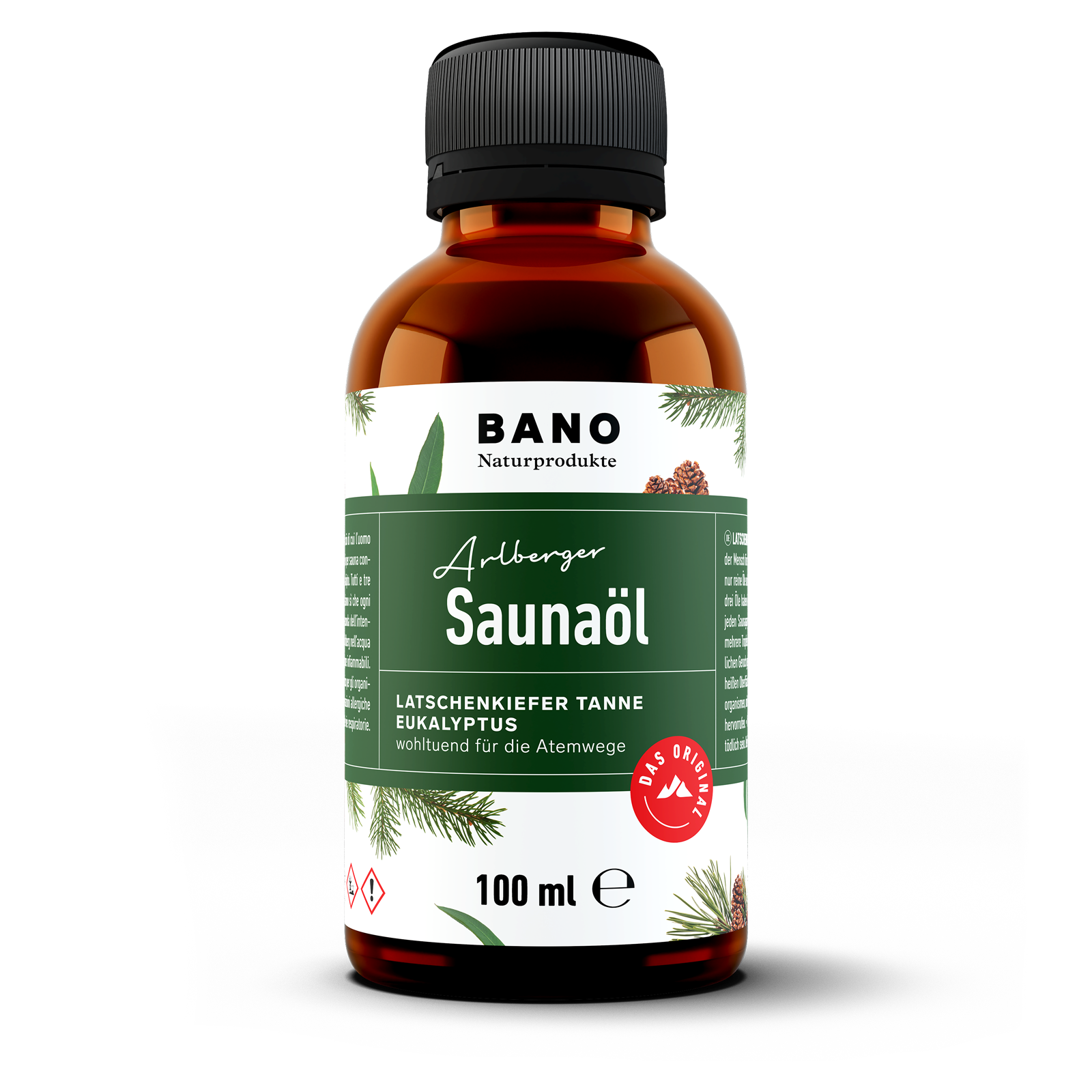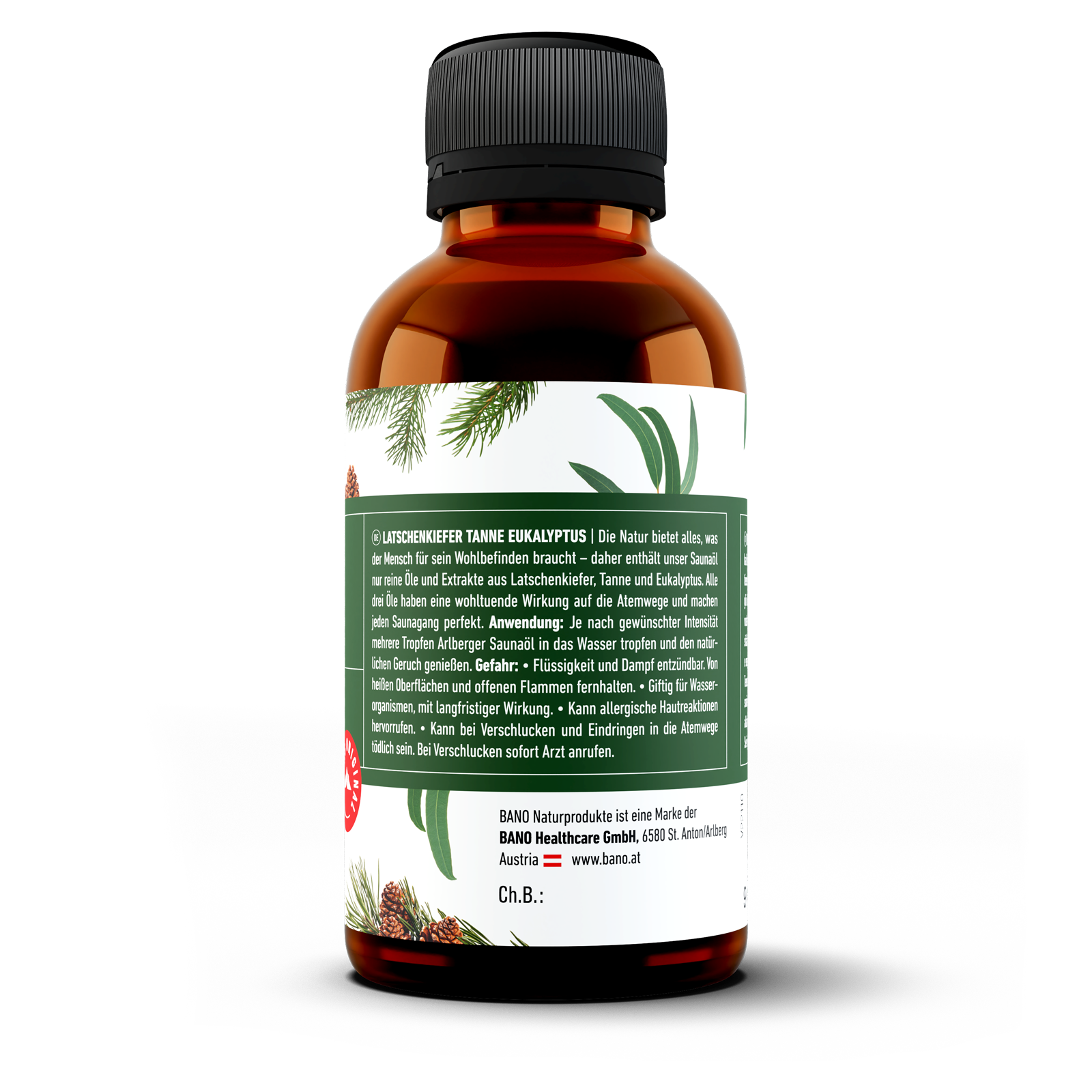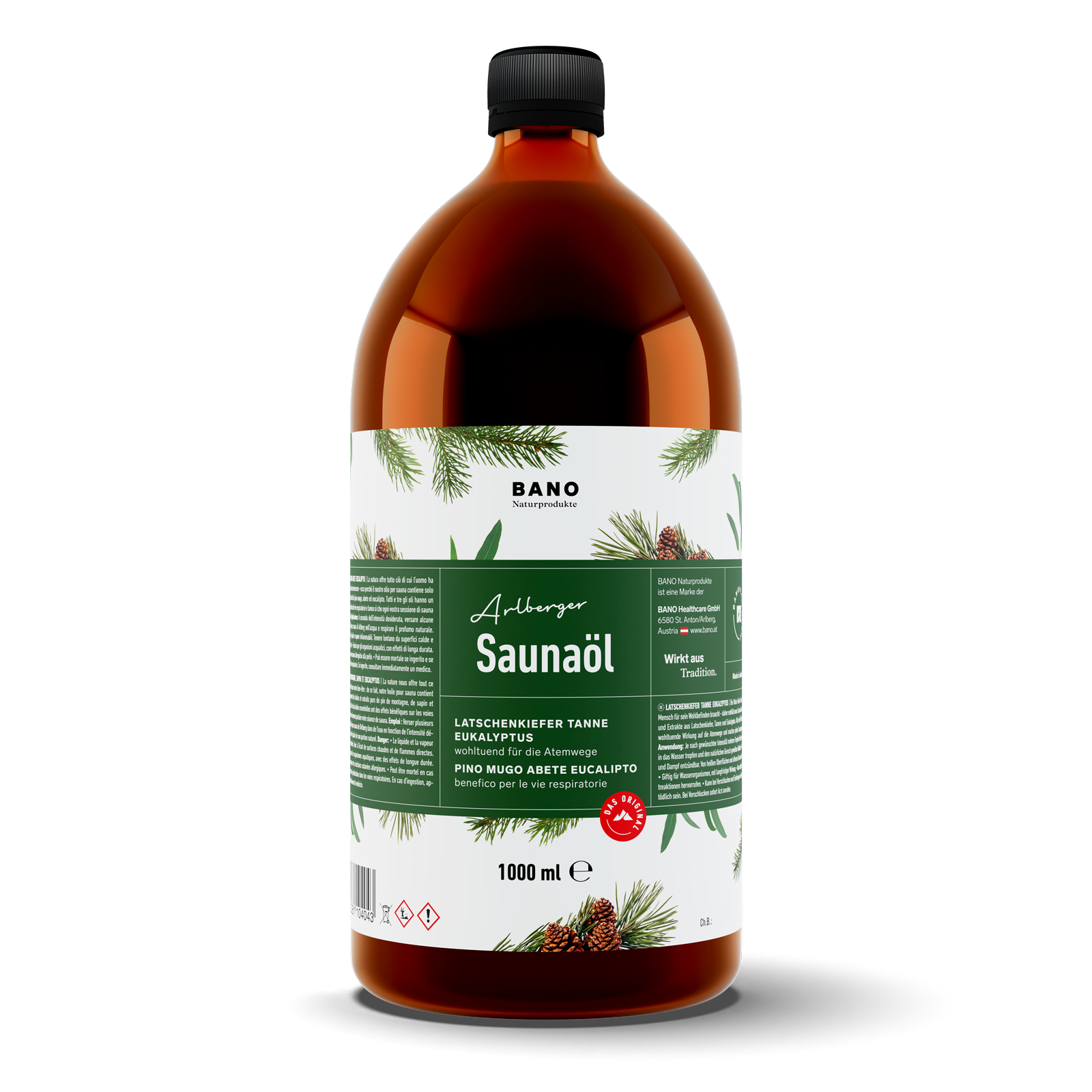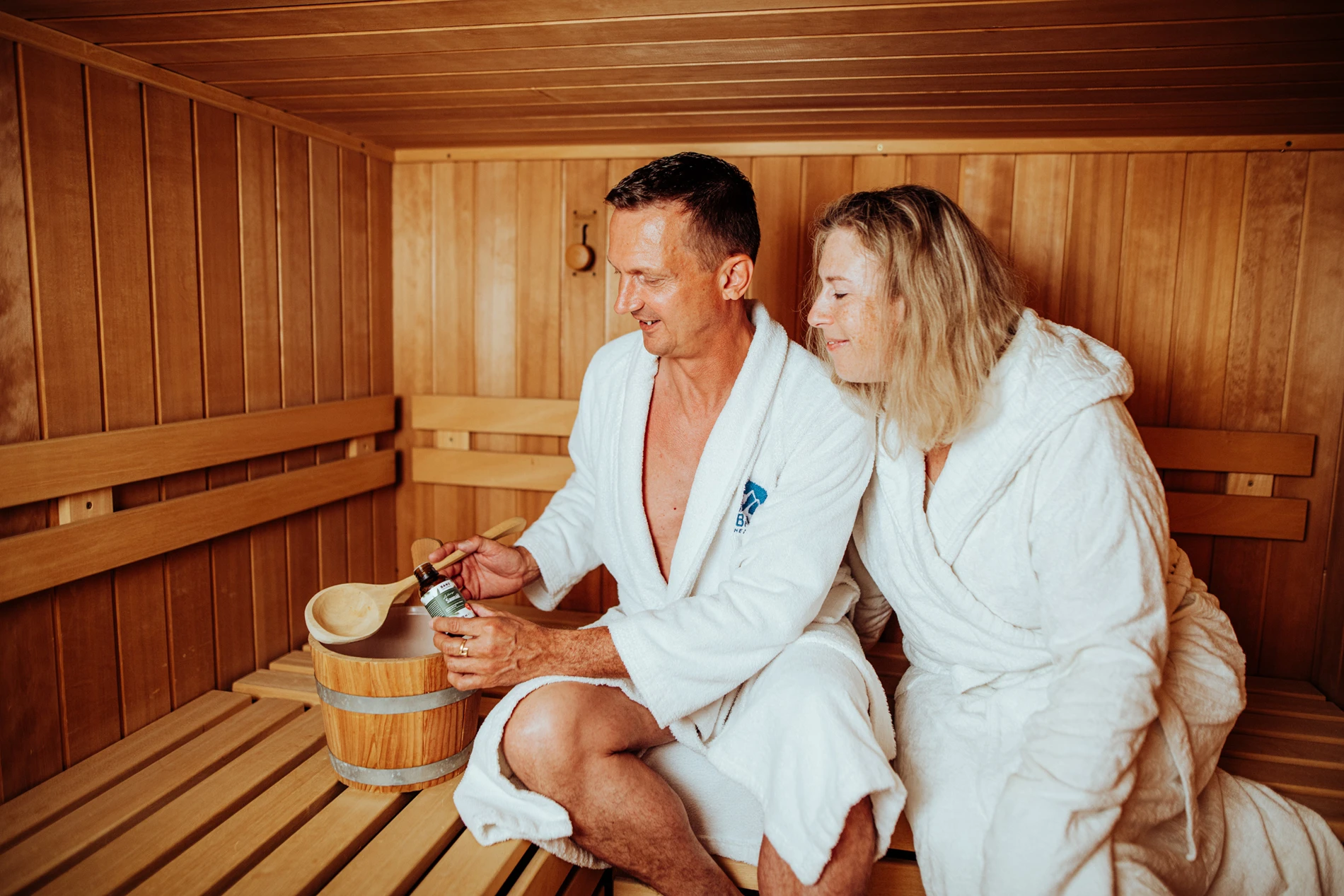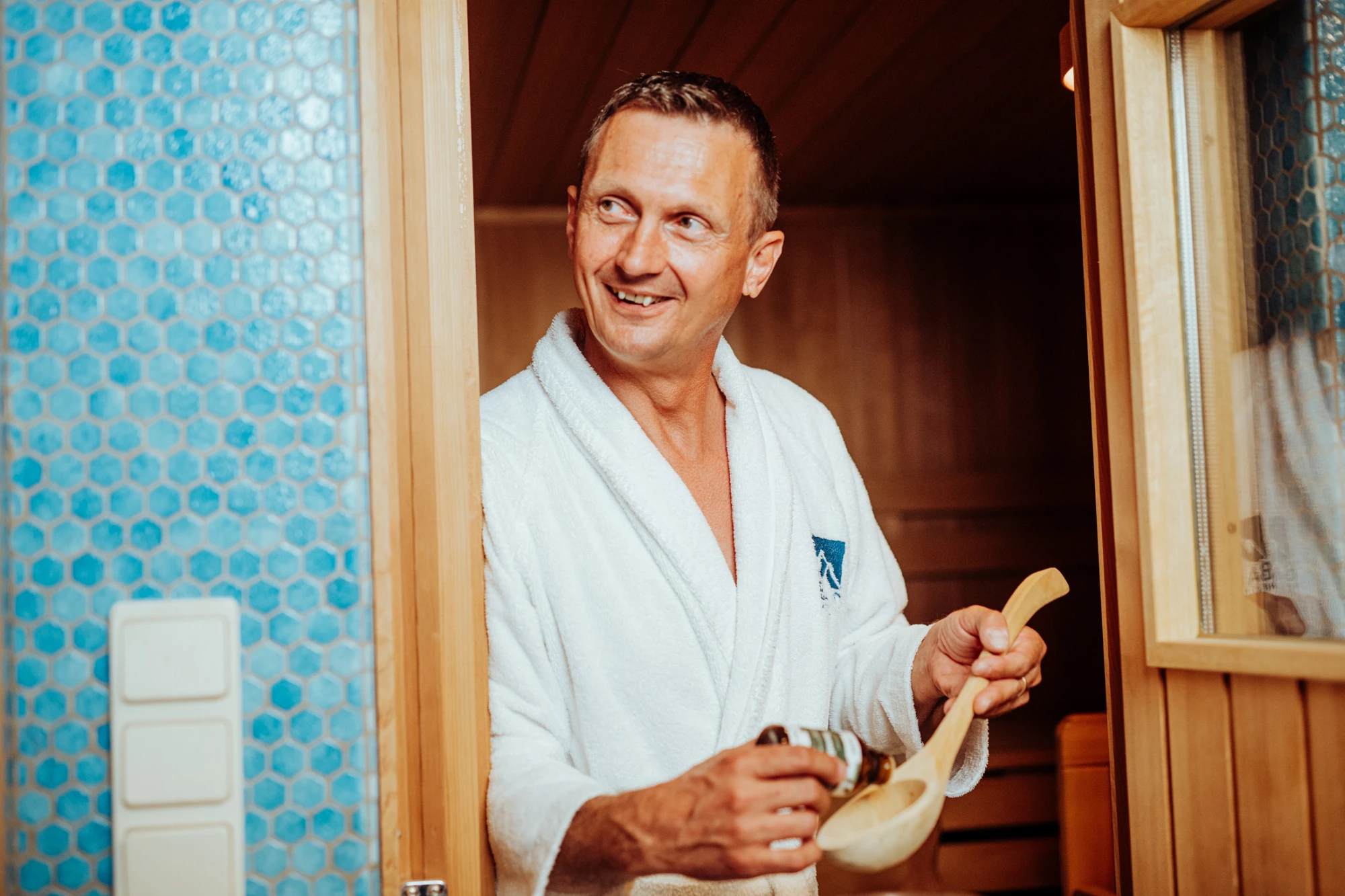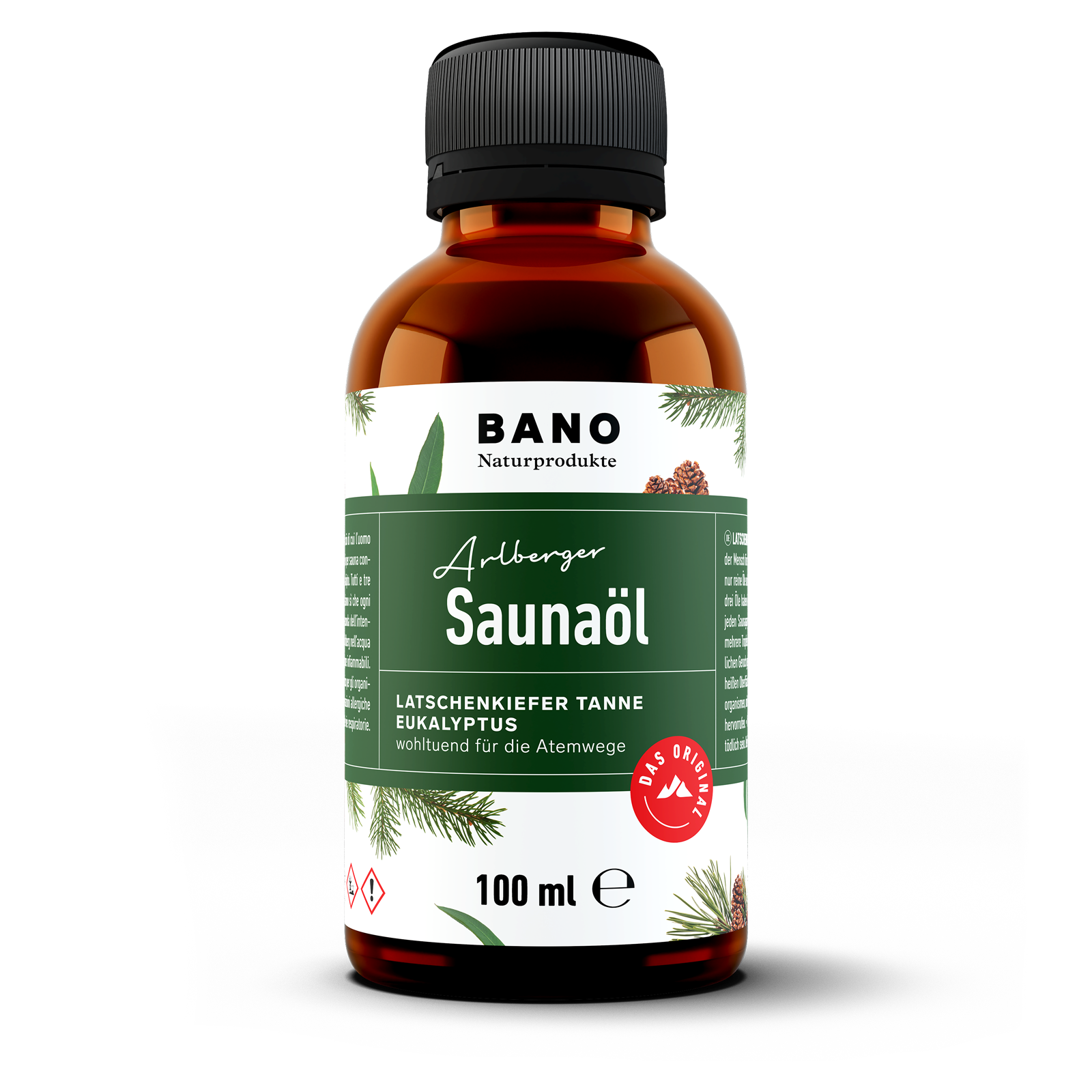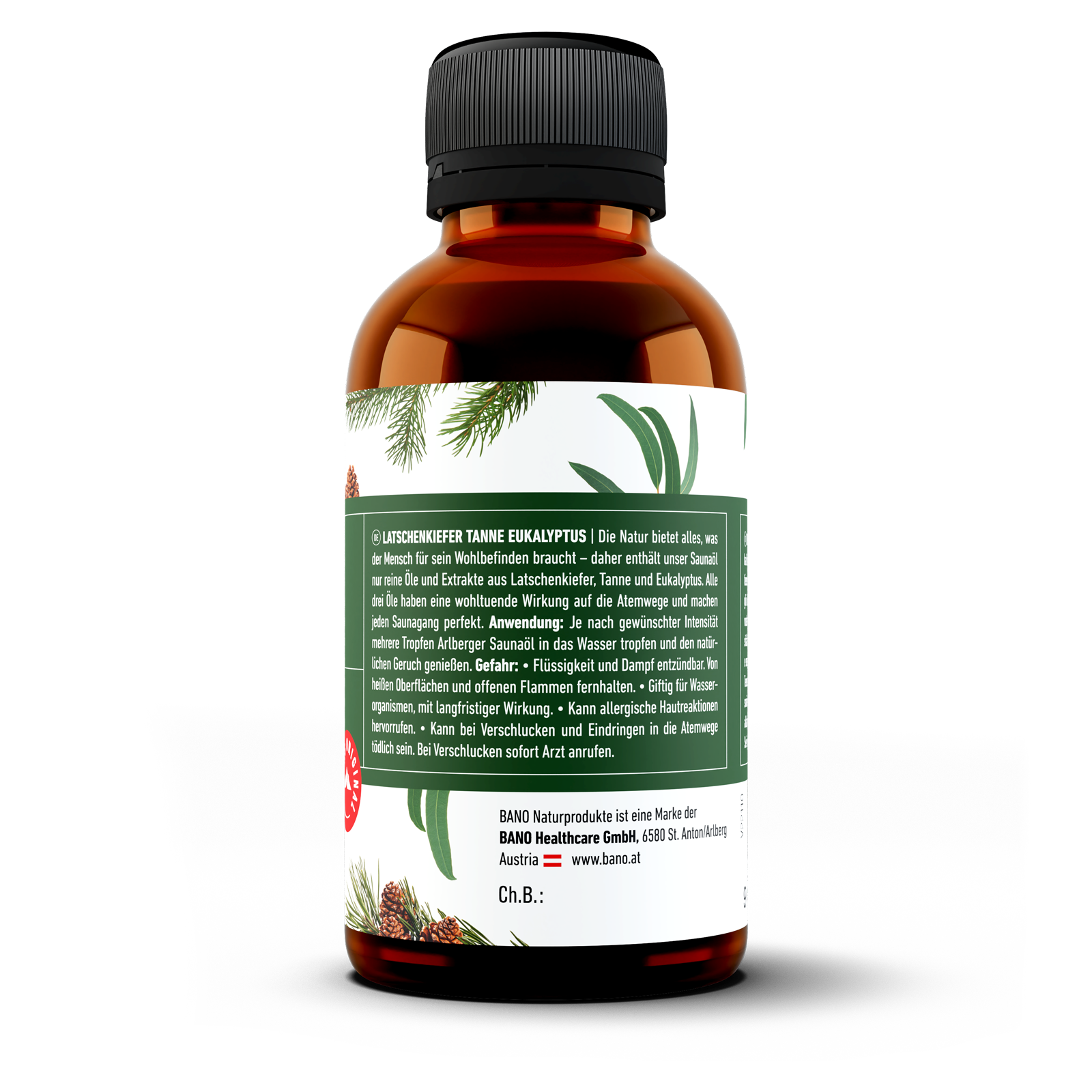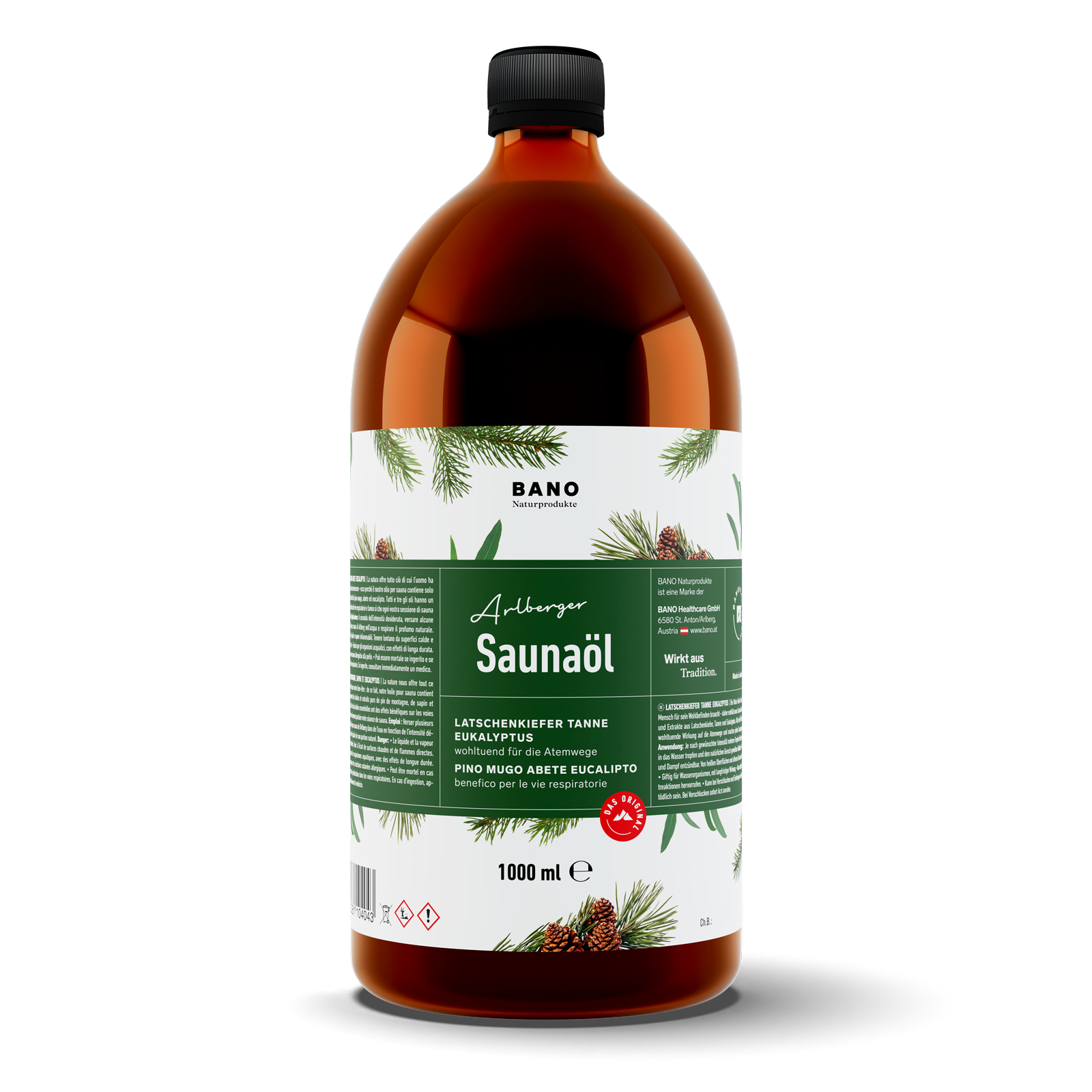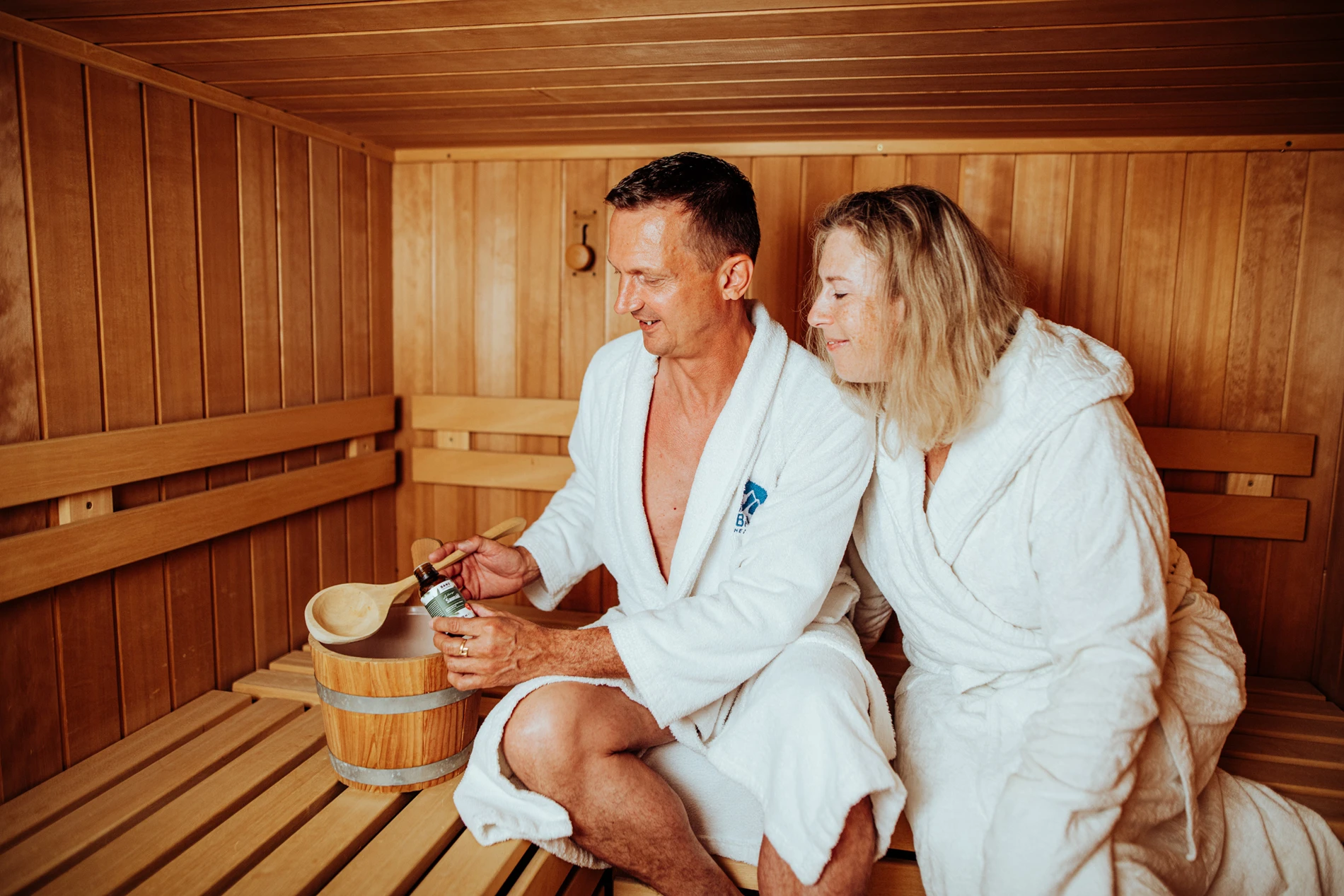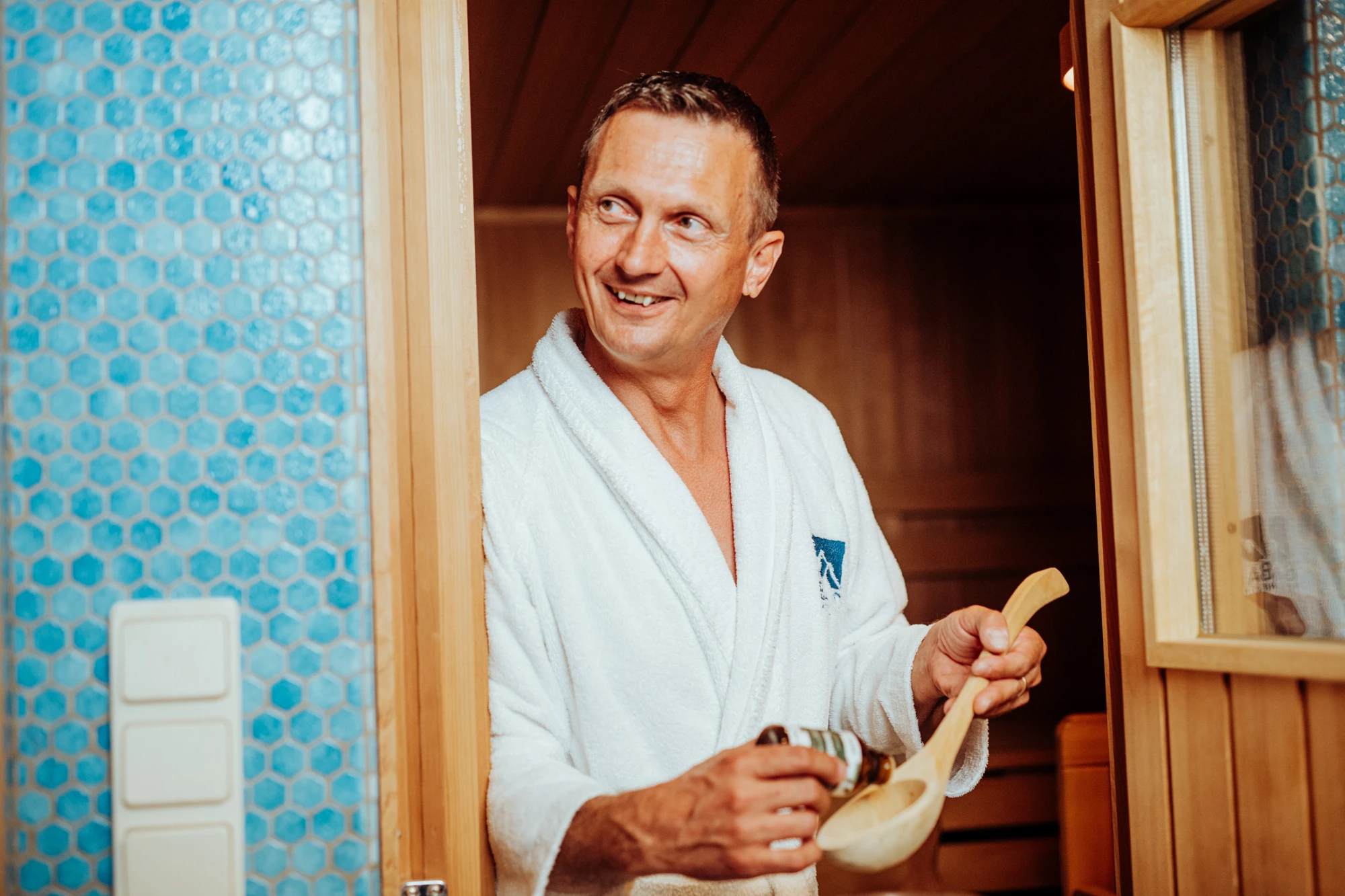 Benefits at a glance
Made from pure oils and extracts

Contains eucalyptus, fir and mountain pine oil

Very well tolerated by allergy sufferers
Arlberger Sauna Oil
With mountain pine, fir and eucalyptus
€13.90*
Content:
0.1 L
(€139.00* / 1 L)
Product number:
22003
Benefits at a glance
Made from pure oils and extracts

Contains eucalyptus, fir and mountain pine oil

Very well tolerated by allergy sufferers
Arlberger Sauna Oil: Product description
We are convinced that nature offers everything that humans need for their wellbeing. That is why Arlberger Sauna Oil contains only pure oils and extracts from mountain pine, fir and eucalyptus.
Arlberger Sauna Oil: Effect
All three oils have a beneficial effect on the respiratory tract and, owing to their smelling of nature, have a relaxing effect on the mind and soul. This combination makes every sauna visit a perfect and unique experience.
Arlberger Sauna Oil: Uses and indications
Depending on the desired intensity, add several drops into the infusion water and enjoy the infusion.
Arlberger Sauna Oil: Ingredients
Pure oils and extracts from mountain pine, fir and eucalyptus.
Good to know
What is sauna oil?
Sauna oil consists of various essential oils that have a positive effect on people's wellbeing and health.
How do you use sauna oil?
When infusing the sauna simply put a few drops into the ladle – depending on the desired intensity – and pour this water mixture over the stones. The pleasant smell will immediately spread throughout the room.
Where can you buy Arlberg sauna oil?
Arlberger Sauna Oil can be bought in pharmacies, health food shops, drugstores and in our online shop.
Are sauna sessions healthy?
Regular sauna sessions promote general well-being, the body's resistance, and healthy skin circulation.
Where does eucalyptus oil come from and what are its effects?
The eucalyptus tree, from which eucalyptus oil is extracted, is native to the Australian bush. The plant is a true survival artist. It needs hardly any water, is extremely heat resistant and even sprouts again after devastating bushfires.
The leaves contain plenty of essential oil, which can also be used as a medicinal agent. Eucalyptus oil has a stimulating and beneficial effect on the respiratory tract, especially in the cold and wet season. The substance cineol loosens thick mucus, and its invigorating scent refreshes and thus drives away tiredness.
Why is mountain pine oil good for your health?
Mountain pine oil has been used for centuries to promote blood circulation. It promotes recovery from muscle complaints and has a positive effect on tension and the respiratory tract.
Quality from experience
Tried and tested formulations
We rely on traditional combinations of active ingredients, some of which have been tried and tested for centuries and are processed with modern formulations.
Tested raw materials
Only tested raw materials are used in production, many of which also meet the requirements of the European Pharmacopoeia or are of medicinal quality.
High-quality production
Our production is ISO 13485:2016 certified and audited annually, which ensures that our products are always of consistent quality.