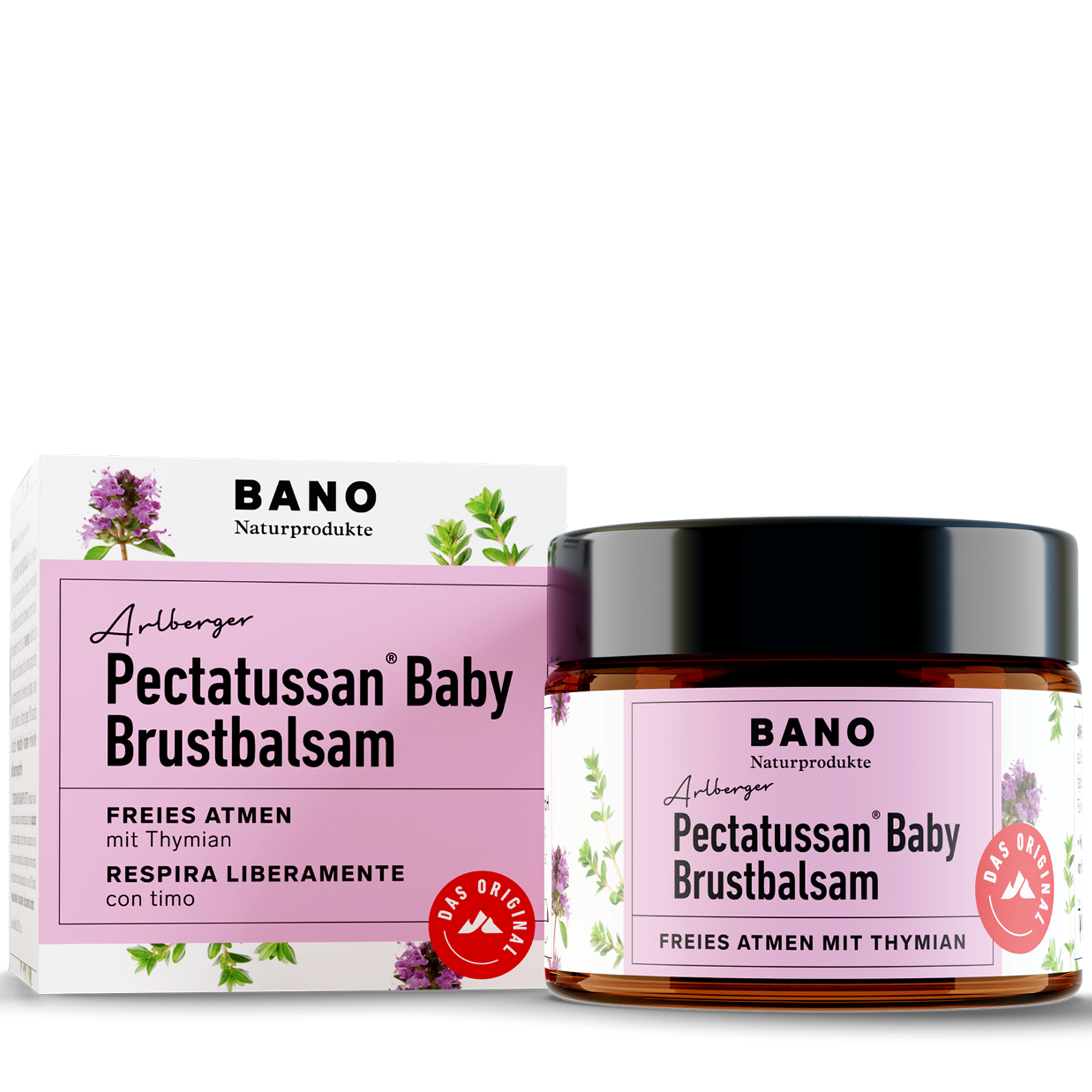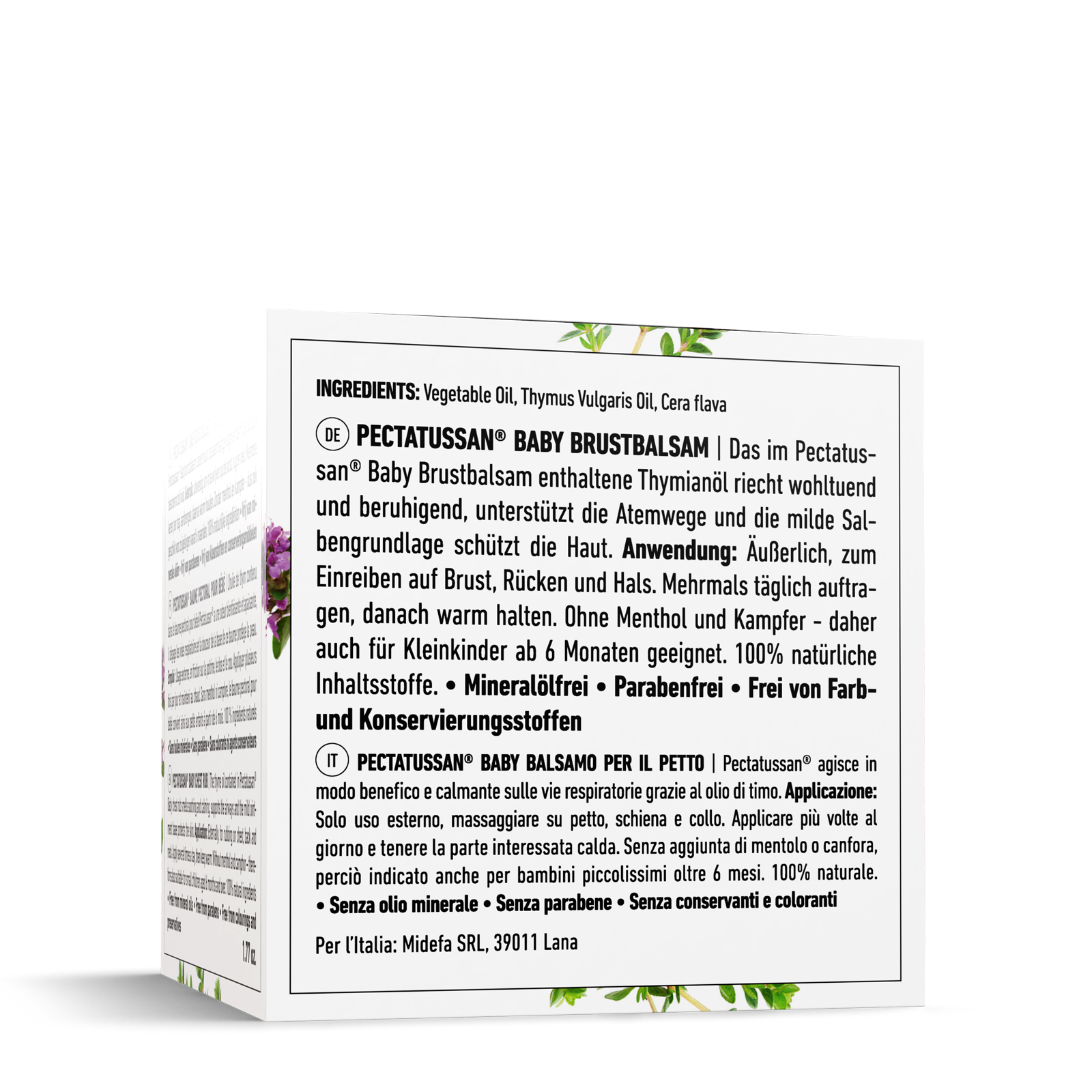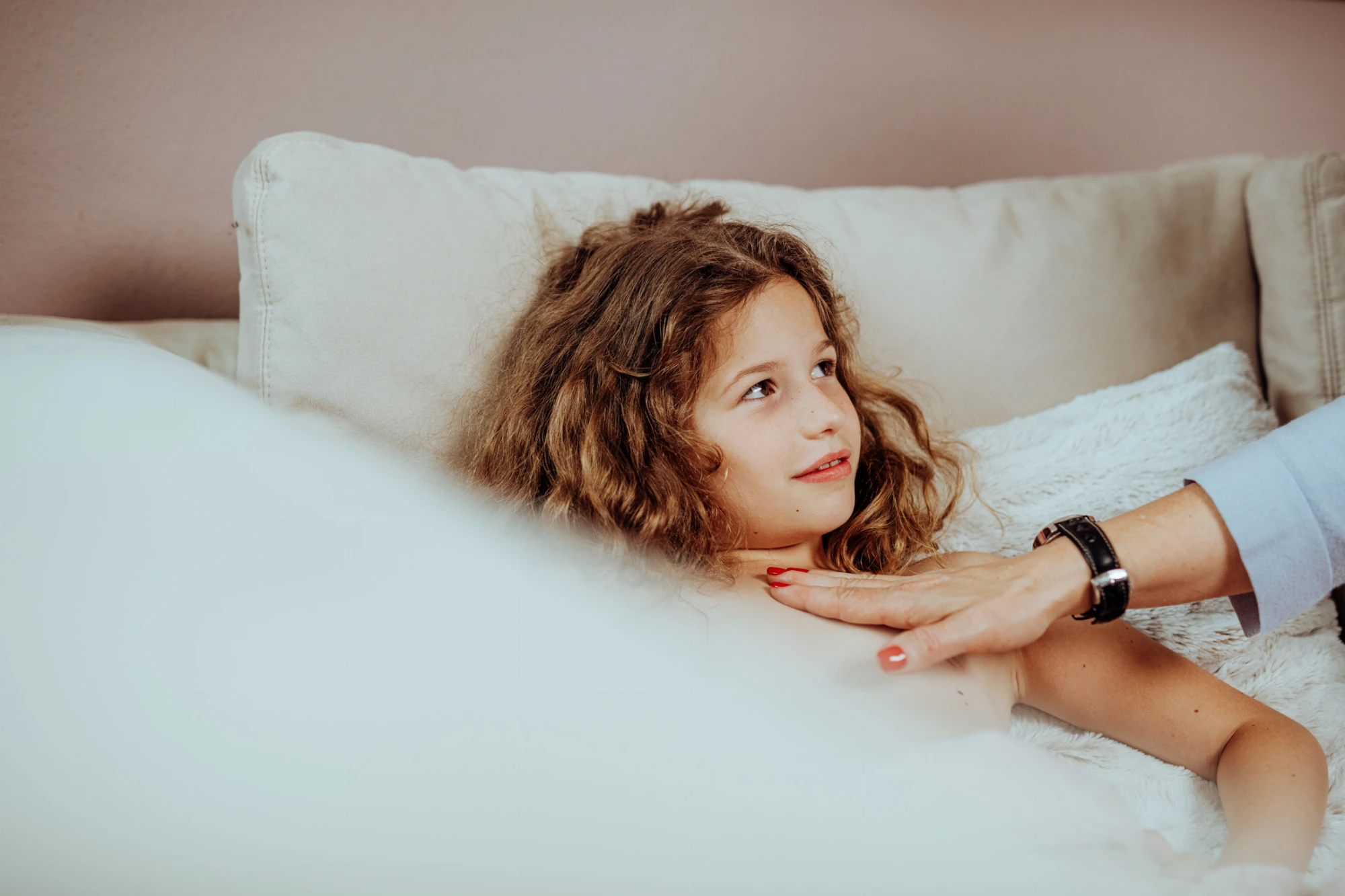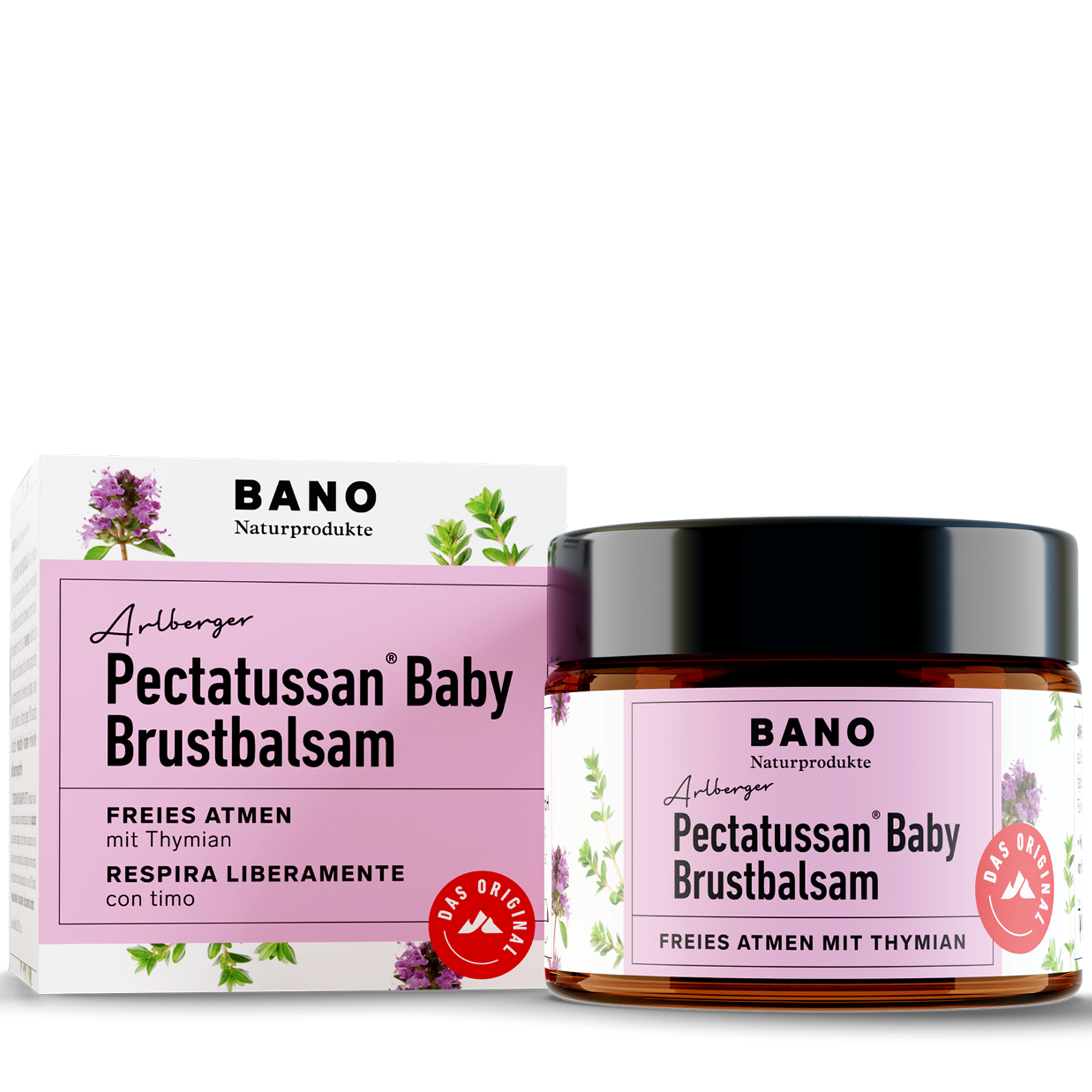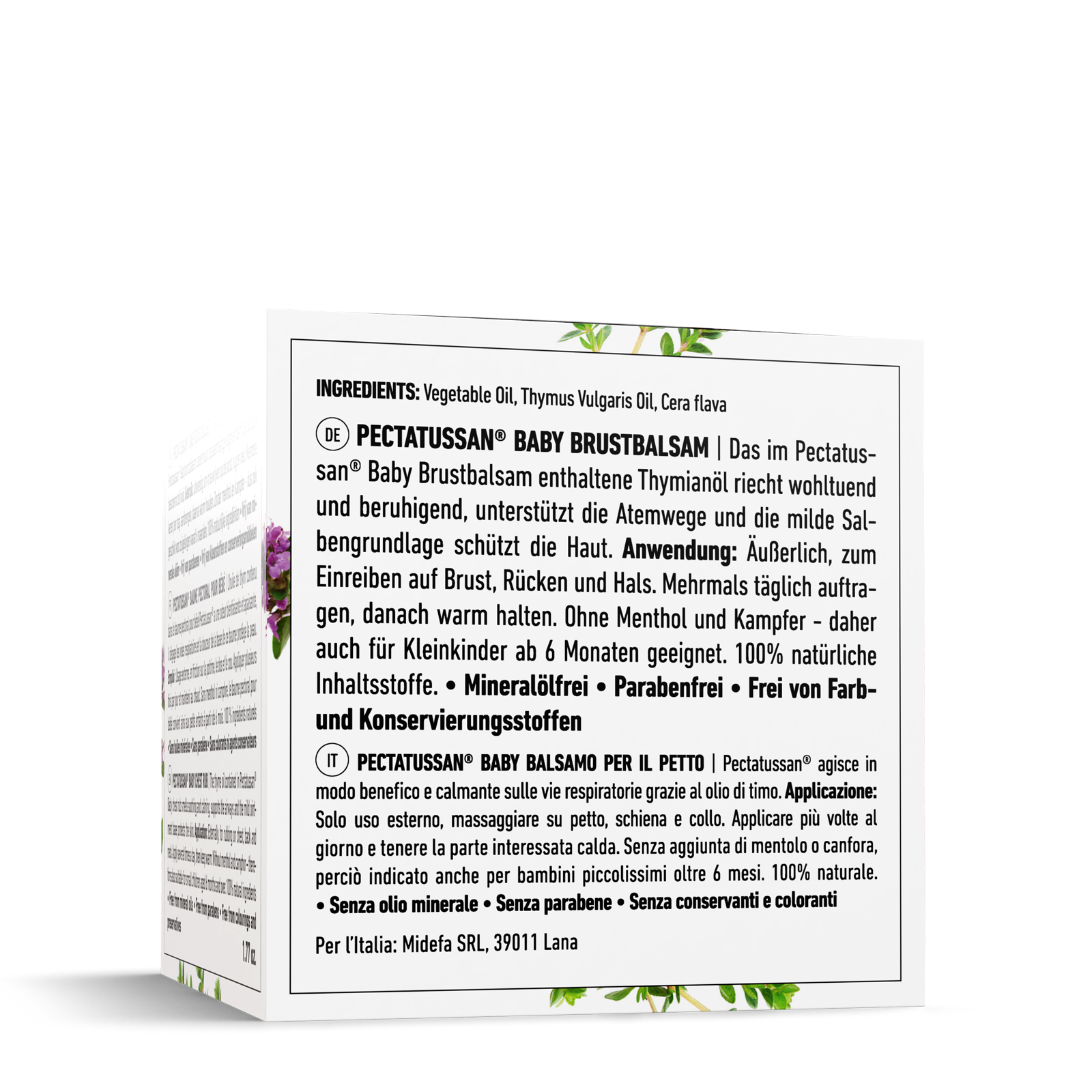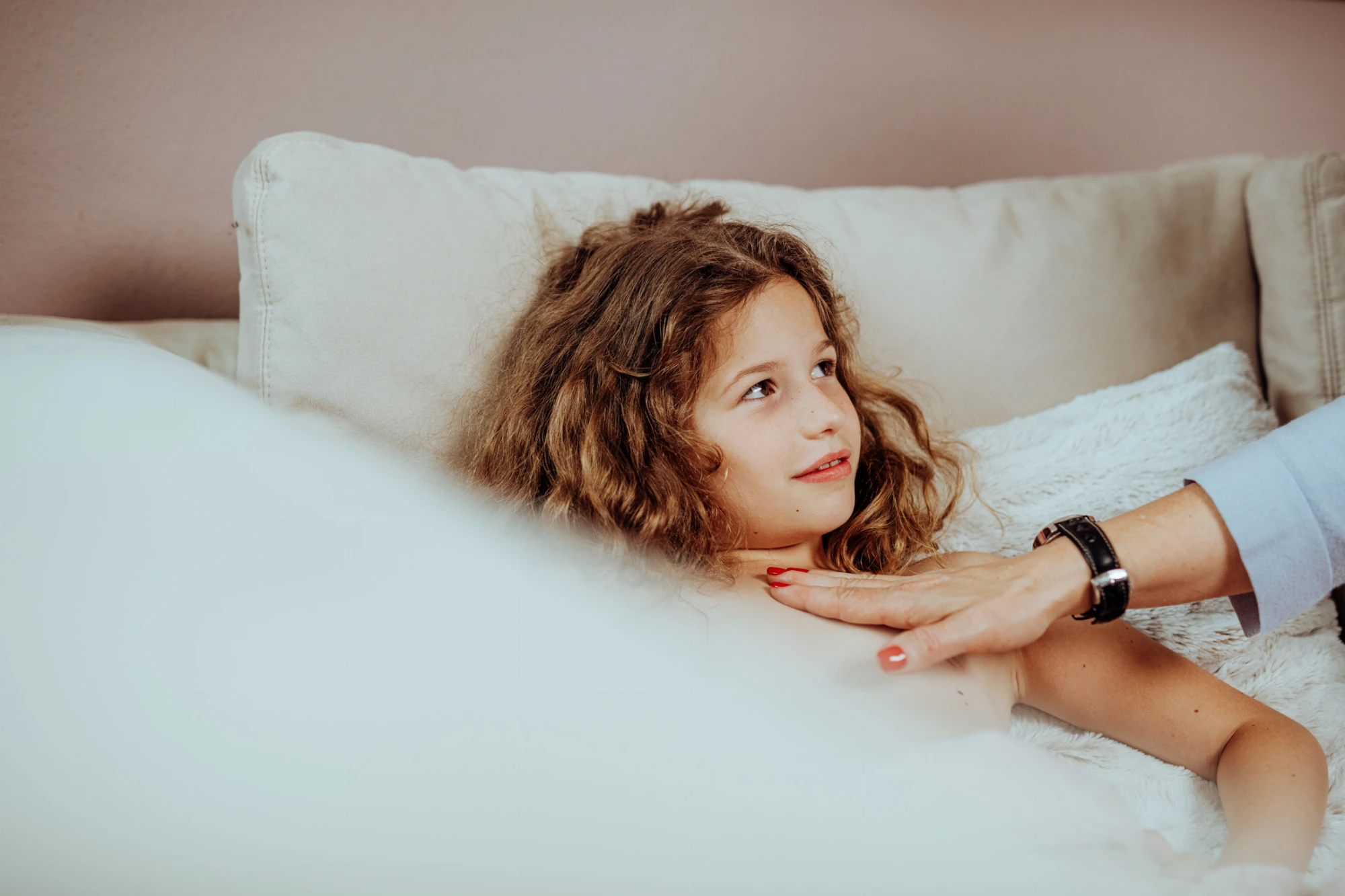 Benefits at a glance
100% natural ingredients

Chest rub for babies from six months

No mineral oils

No parabens

No preservatives or colourings
Arlberger Pectatussan Baby Chest Rub
With thyme to help you breathe easily
€10.90*
Content:
0.05 kg
(€218.00* / 1 kg)
Product number:
21004
Benefits at a glance
100% natural ingredients

Chest rub for babies from six months

No mineral oils

No parabens

No preservatives or colourings
Arlberger Pectatussan Baby Chest Rub: Product description
Our chest rub especially for babies from six months of age meets the needs of every small, sensitive person. Its mild yet effective properties make it ideal to help babies through the cold, damp winter months, as well as for the elderly and sensitive.
With 100% natural ingredients, Arlberger Pectatussan Baby Chest Rub is completely menthol-free and free of mineral oils and parabens.
Arlberger Pectatussan Baby Chest Rub: Effect
This rub is based on a vegetable oil blend, yellow beeswax and thyme oil. Thyme oil in particular clears and relieves the respiratory tract and thus provides cold relief.
Arlberger Pectatussan Baby Chest Rub: Uses and indications
For external use. For rubbing on the chest, back and neck. Can be applied several times a day. Keep warm afterwards.
Arlberger Pectatussan Baby Chest Rub: Ingredients
Vegetable oil, Thymus vulgaris oil, cera flava, linalool,* limonene*
* Essential oil ingredients
Good to know
Who is Pectatussan Baby Chest Rub suitable for?
Our Arlberger Pectatussan Baby Chest Rub is suitable for babies from 6 months and for the elderly, and for all those who are sensitive to menthol, for example, or those who prefer a milder scent.
Which cold balm is best for babies?
To meet the needs of small, sensitive people, our Arlberger Pectatussan Baby Chest Rub contains no menthol, as this ingredient can cause severe breathing difficulties in newborns.
Where should you rub the cold balm?
To achieve the best effect, a cold balm is best applied to the chest, back or neck. Due to its consistency, it is not immediately absorbed into the skin and can thus develop its full effect.
How does thyme work?
Thyme (Thymus vulgaris) belongs to the labiate family that is native to many regions of the world. Thyme has various chemotypes, each with different compositions of its ingredients. The main ingredients are the phenols thymol and carvacrol and the monoterpenes linalool, geraniol and thujanol. Thyme oil is extracted from the plant by means of steam distillation.
Thyme has been used as a medicinal plant for various purposes since ancient times due to its disinfecting and antibiotic properties. Nowadays, its main use is for colds owing to its expectorant effect.
Quality from experience
Tried and tested formulations
We rely on traditional combinations of active ingredients, some of which have been tried and tested for centuries and are processed with modern formulations.
Tested raw materials
Only tested raw materials are used in production, many of which also meet the requirements of the European Pharmacopoeia or are of medicinal quality.
High-quality production
Our production is ISO 13485:2016 certified and audited annually, which ensures that our products are always of consistent quality.