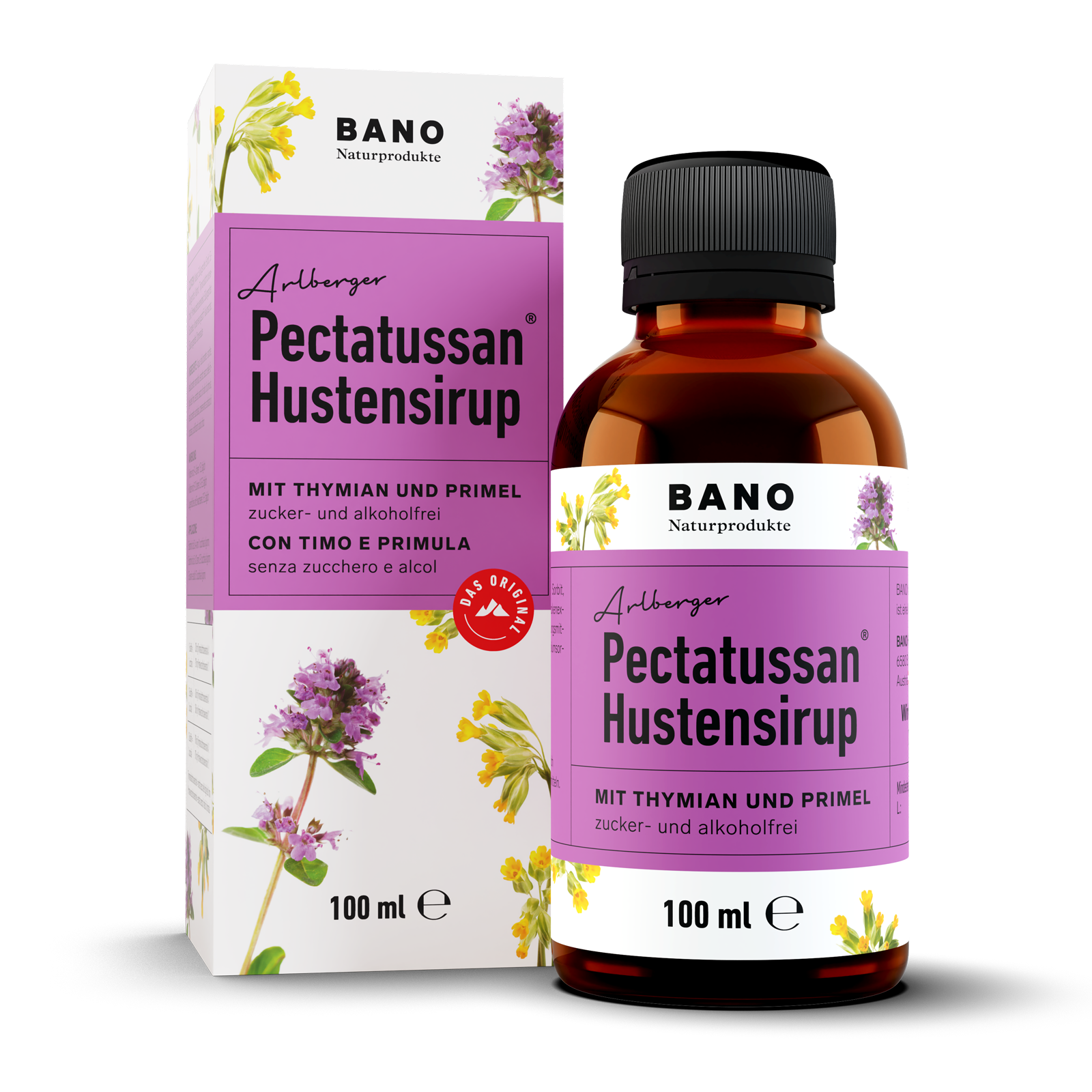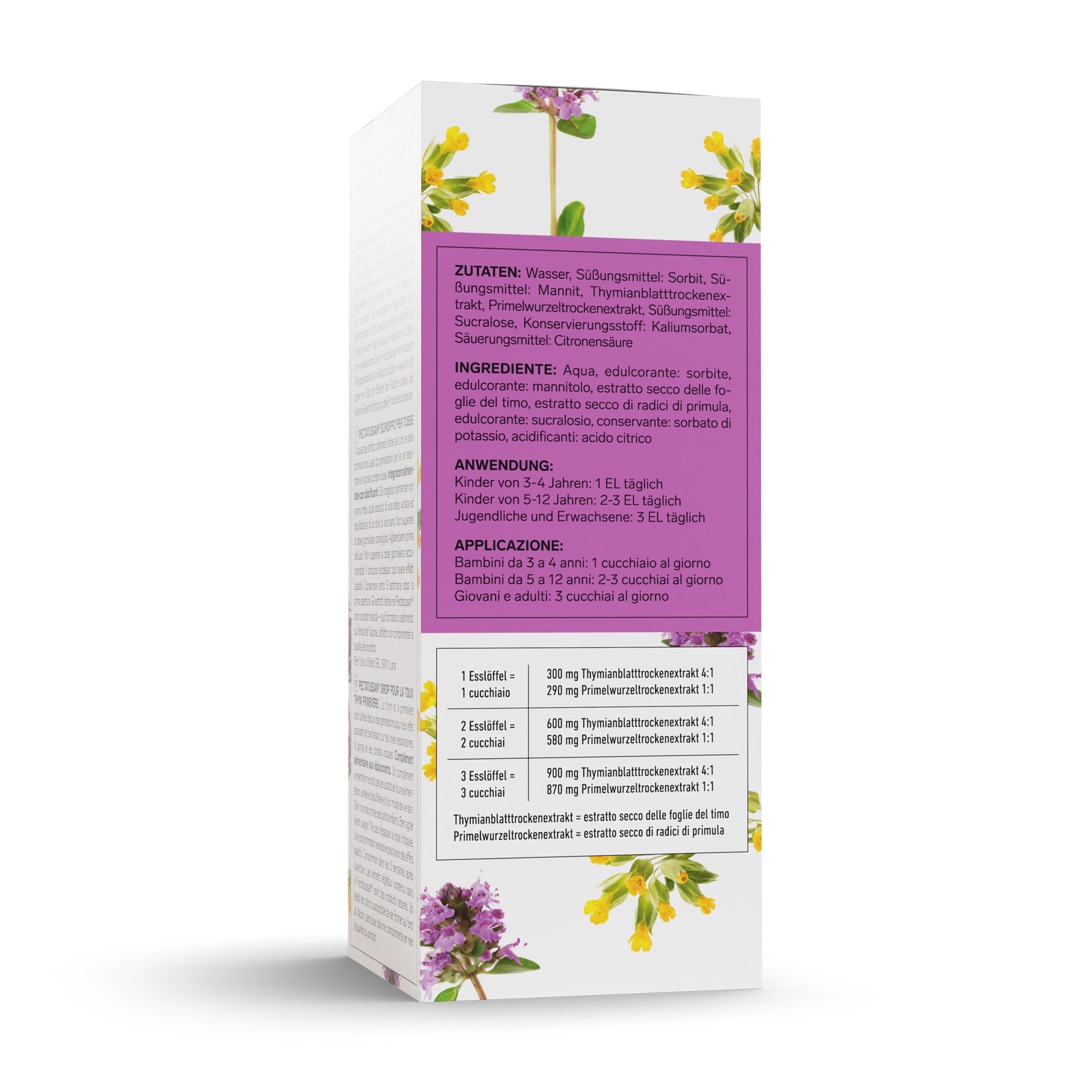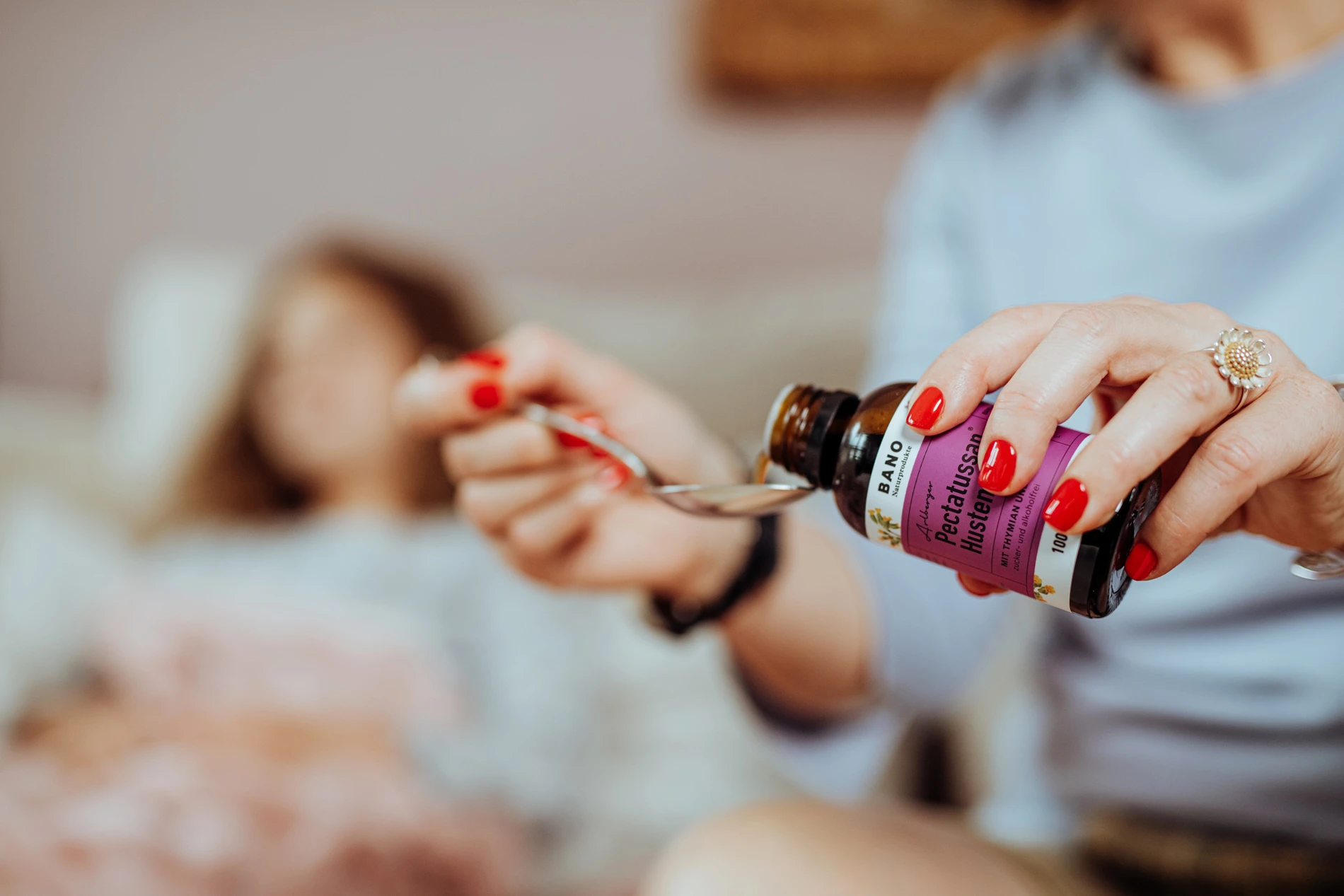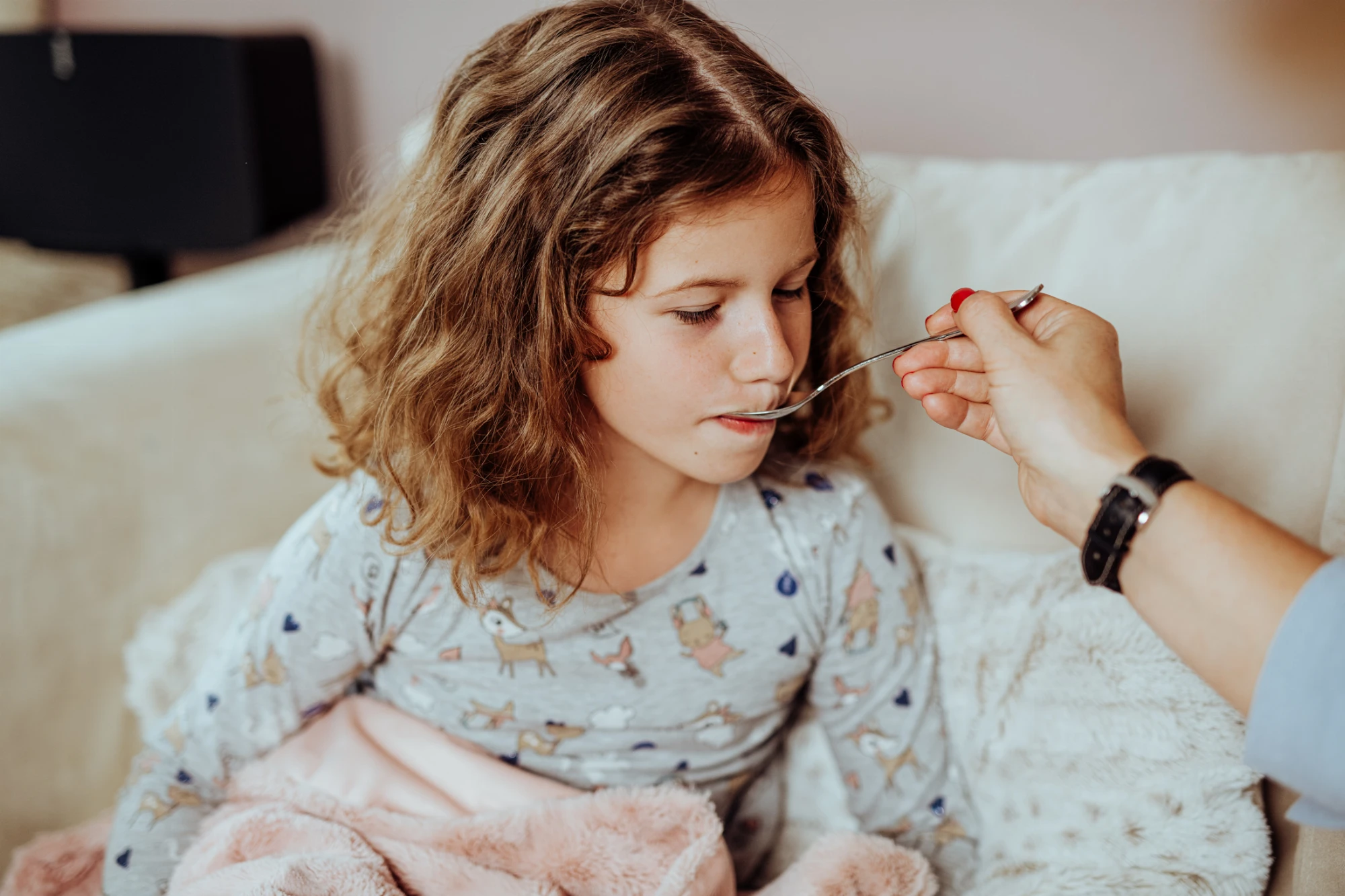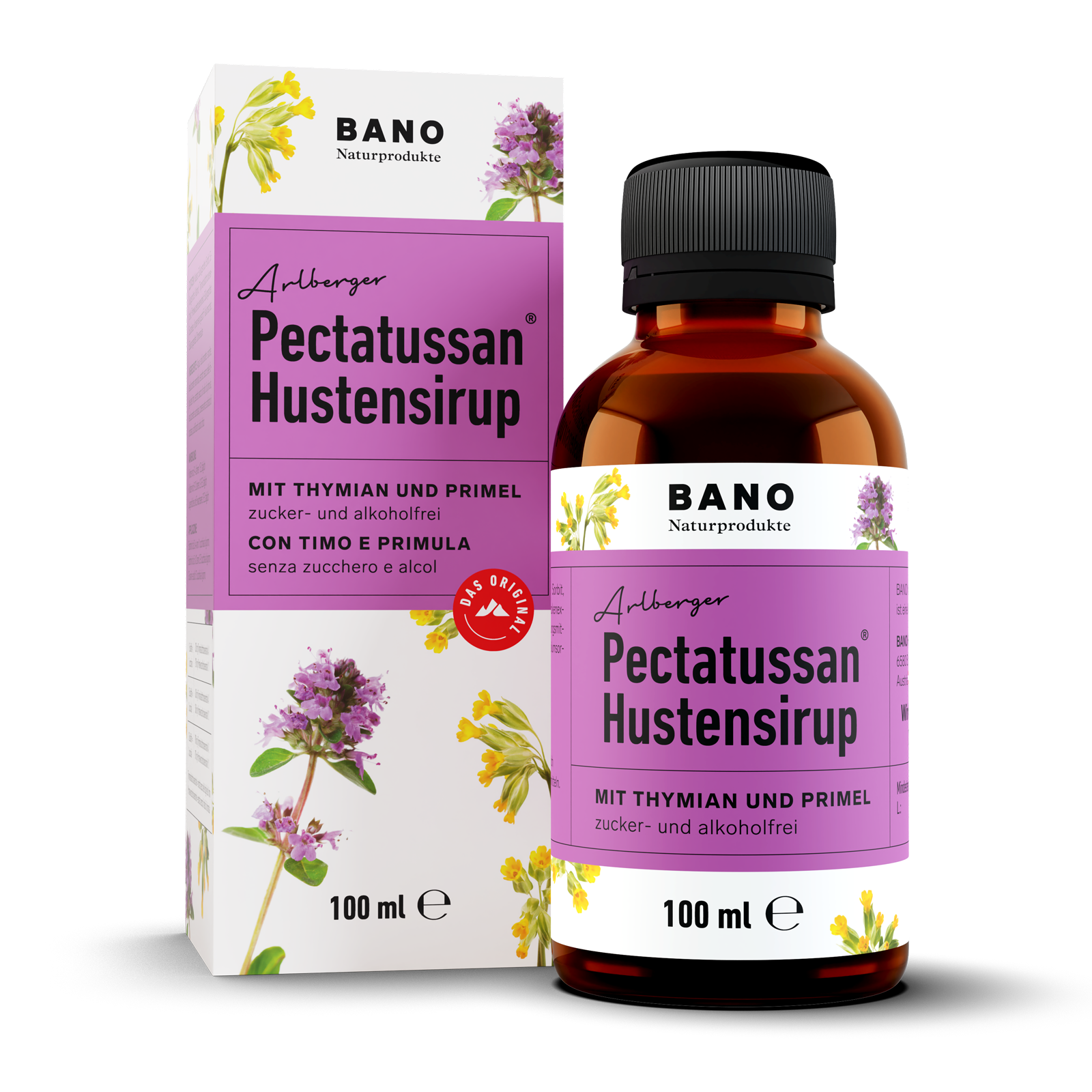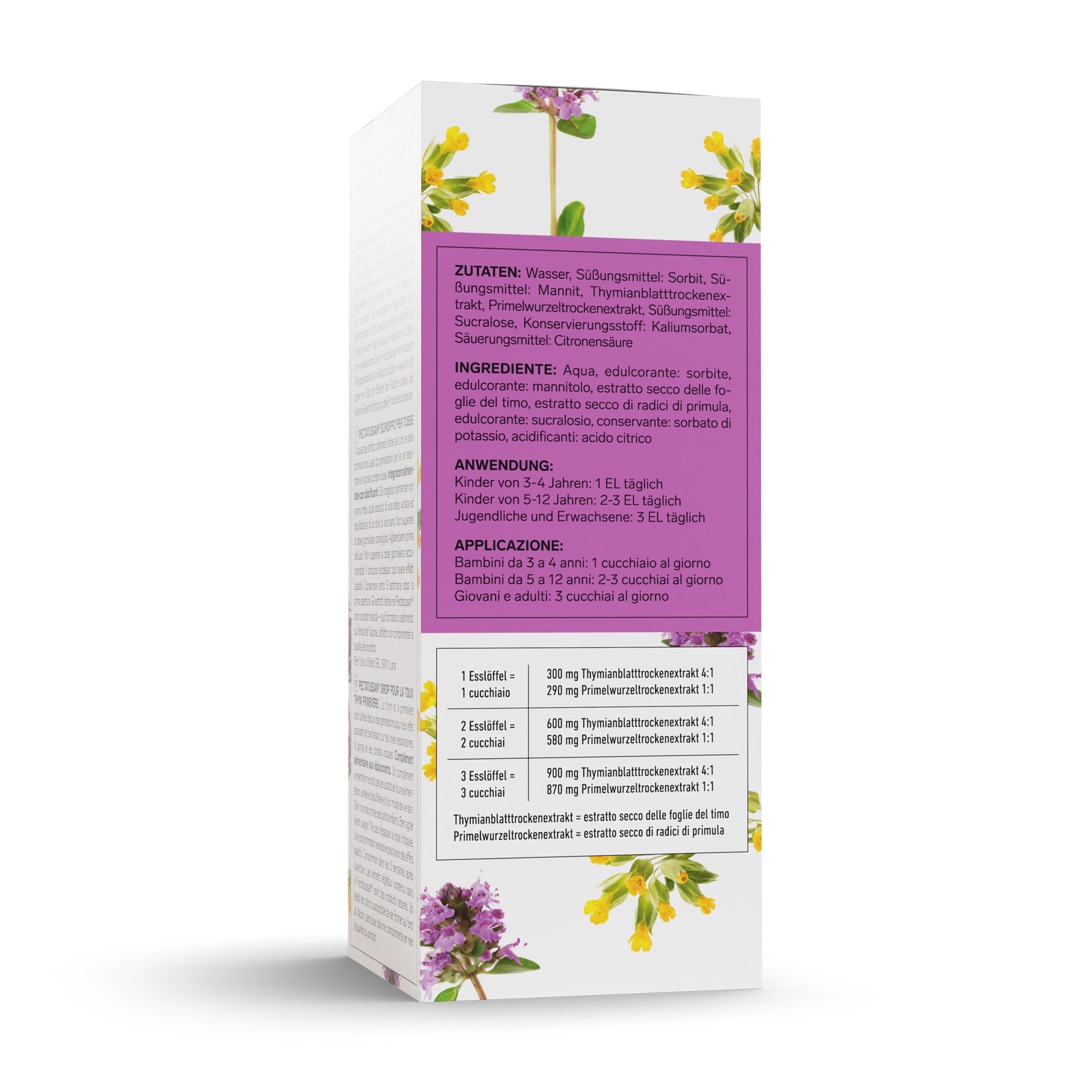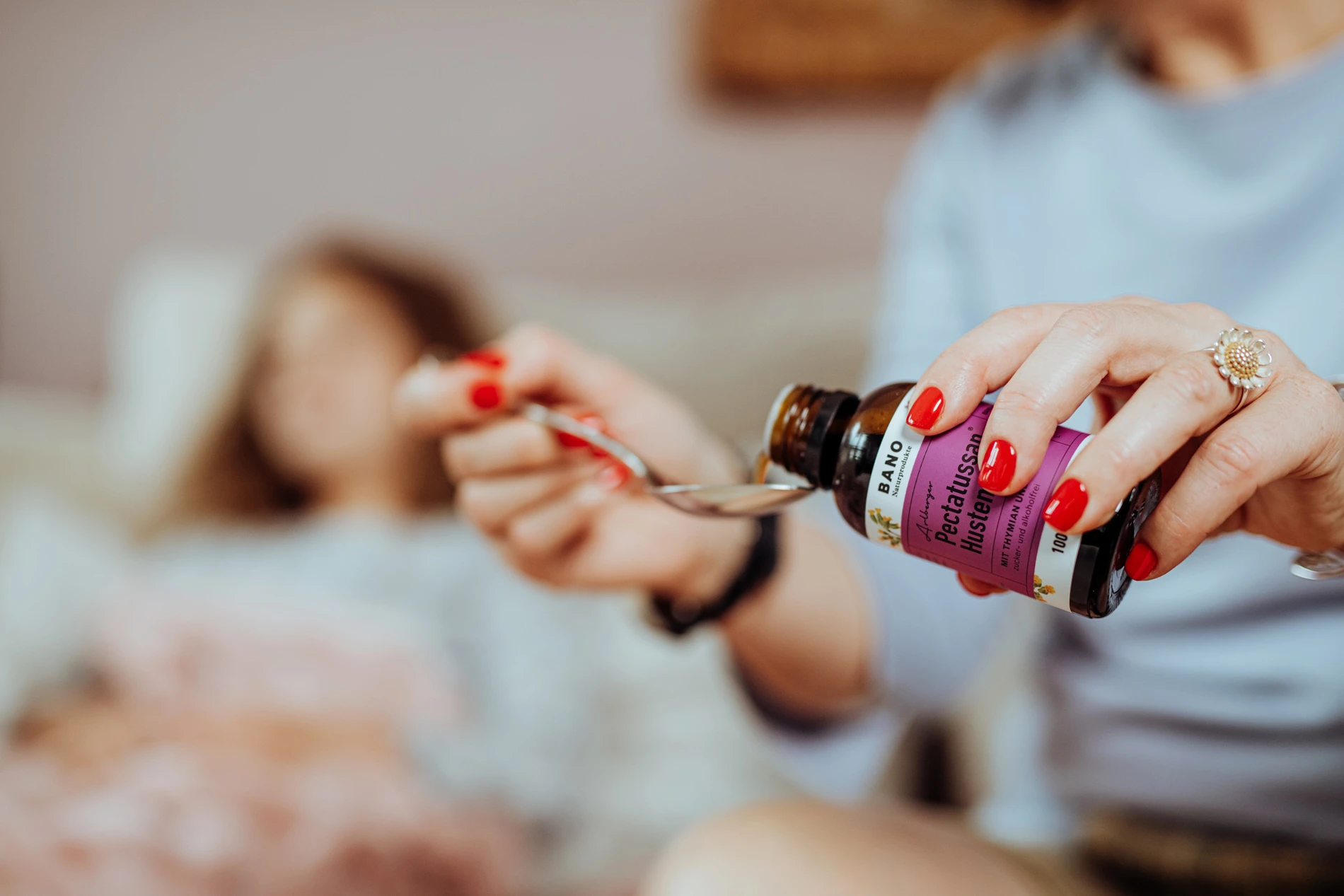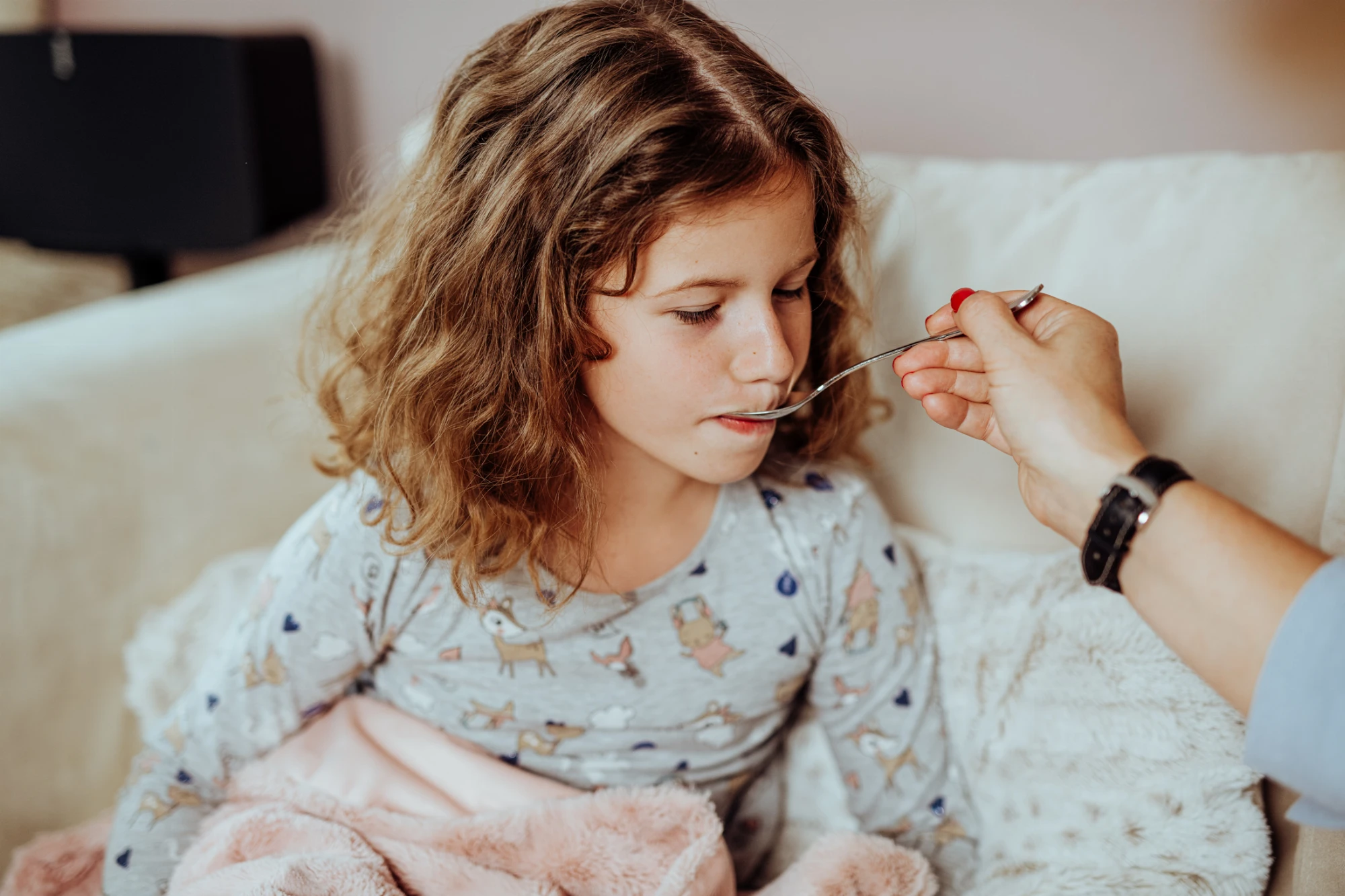 Benefits at a glance
Beneficial effect on the respiratory tract

With extracts of thyme and primrose

No alcohol or sugar

Herbal cough syrup
Arlberger Pectatussan Cough Syrup
Cough syrup with thyme and primrose
€7.95*
Content:
0.1 L
(€79.50* / 1 L)
Product number:
21010
Benefits at a glance
Beneficial effect on the respiratory tract

With extracts of thyme and primrose

No alcohol or sugar

Herbal cough syrup
Arlberger Pectatussan Cough Syrup: Product description
Tasty cough syrup with natural extracts of thyme and primrose to relieve coughs.
Due to its natural and alcohol- and sugar-free ingredients, Arlberger Pectatussan Cough Syrup is also ideally suited for children from the age of three.
Pectatussan Cough Syrup as an expectorant
Thyme and primrose root have been popular for generations because of their soothing effect on the respiratory tract.
While primrose stimulates the bronchial mucous membranes to produce more mucus, which makes it easier to expectorate, thyme has an anti-cough and expectorant effect.
Arlberger Pectatussan Cough Syrup: Uses and indications
Children aged three to four years: One tablespoon daily
Children aged five to 12 years: Two to three tablespoons daily
Adolescents and adults: Three tablespoons daily
For adults and children over three years of age. The recommended daily dose should not be exceeded.
Arlberger Pectatussan Cough Syrup: Ingredients
Water, sweetener: sorbitol, sweetener: mannitol, thyme leaf dry extract, primrose root dry extract, sweetener: sucralose, preservative: potassium sorbate, acidifier: citric acid
One tablespoon contains 300mg thyme leaf dry extract 4:1, 290mg primrose root dry extract 1:1
Good to know
Who is Pectatussan Cough Syrup suitable for?
Our cough syrup is well suited for adults and children from the age of three and for people who prefer herbal ingredients. It is alcohol-free and sugar-free.
How do cough syrups work?
Depending on their ingredients, cough syrups can have a soothing and calming or expectorant effect. The thyme and primrose in Pectatussan Cough Syrup have an expectorant effect on the respiratory tract.
Ideally, you will want the expectorant effect during the day, and a calming effect is best in the evening to aid sleep.
Can Pectatussan Cough Syrup and Chest Rub be combined?
We even recommend taking a combination of both products. Take Pectatussan Cough Syrup during the day and apply Pectatussan Chest Rub before going to bed. This ensures relaxed days and restful nights.
What helps treat a cold?
Go to our "Good to know" section to find out what really helps tackle a cold and what you should bear in mind.
What you should know about primrose
Surprised to see a cowslip on the packaging but primrose listed as an ingredient? Cowslip is also called primrose (Primula veris) and is one of the first spring flowers to bloom. It is not only insects that enjoy the its blossoms – we humans have used the primrose as a medicinal plant for centuries. It used to be used to treat gout and rheumatism, although today it is mainly used for colds.
Strictly speaking, it is the primrose root that is used in our cough syrup, the saponins of which are responsible for its expectorant effect.
Quality from experience
Tried and tested formulations
We rely on traditional combinations of active ingredients, some of which have been tried and tested for centuries and are processed with modern formulations.
Tested raw materials
Only tested raw materials are used in production, many of which also meet the requirements of the European Pharmacopoeia or are of medicinal quality.
High-quality production
Our production is ISO 13485:2016 certified and audited annually, which ensures that our products are always of consistent quality.