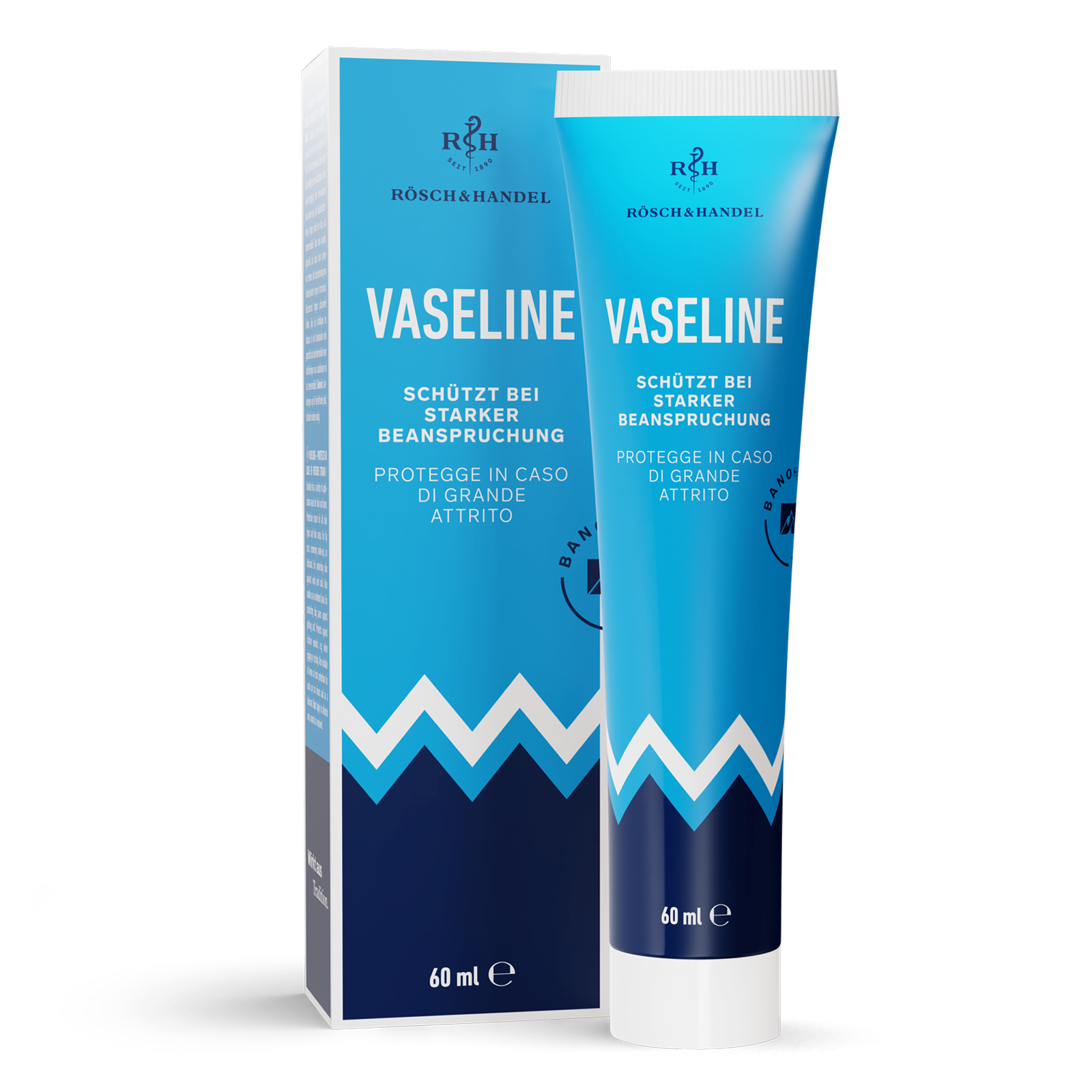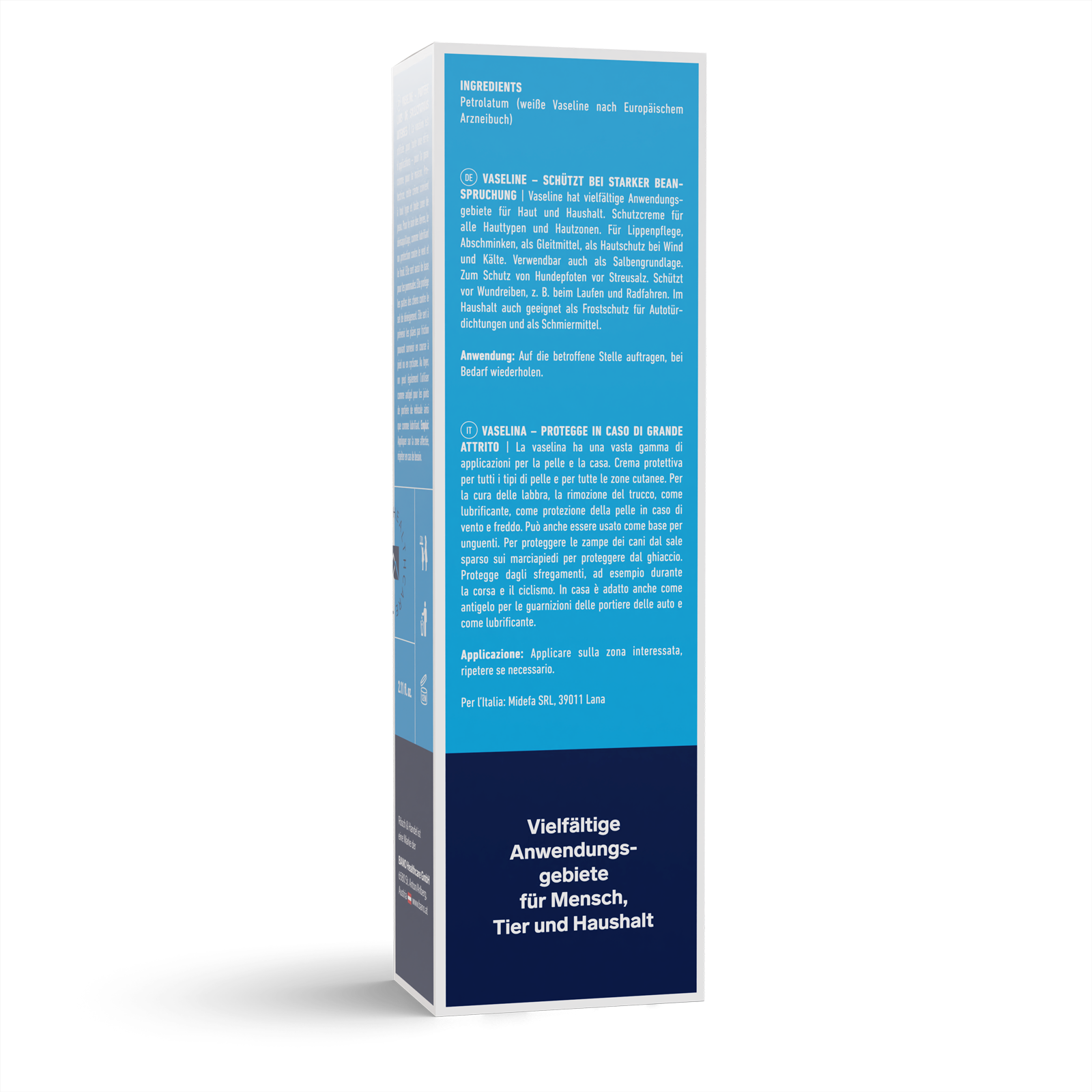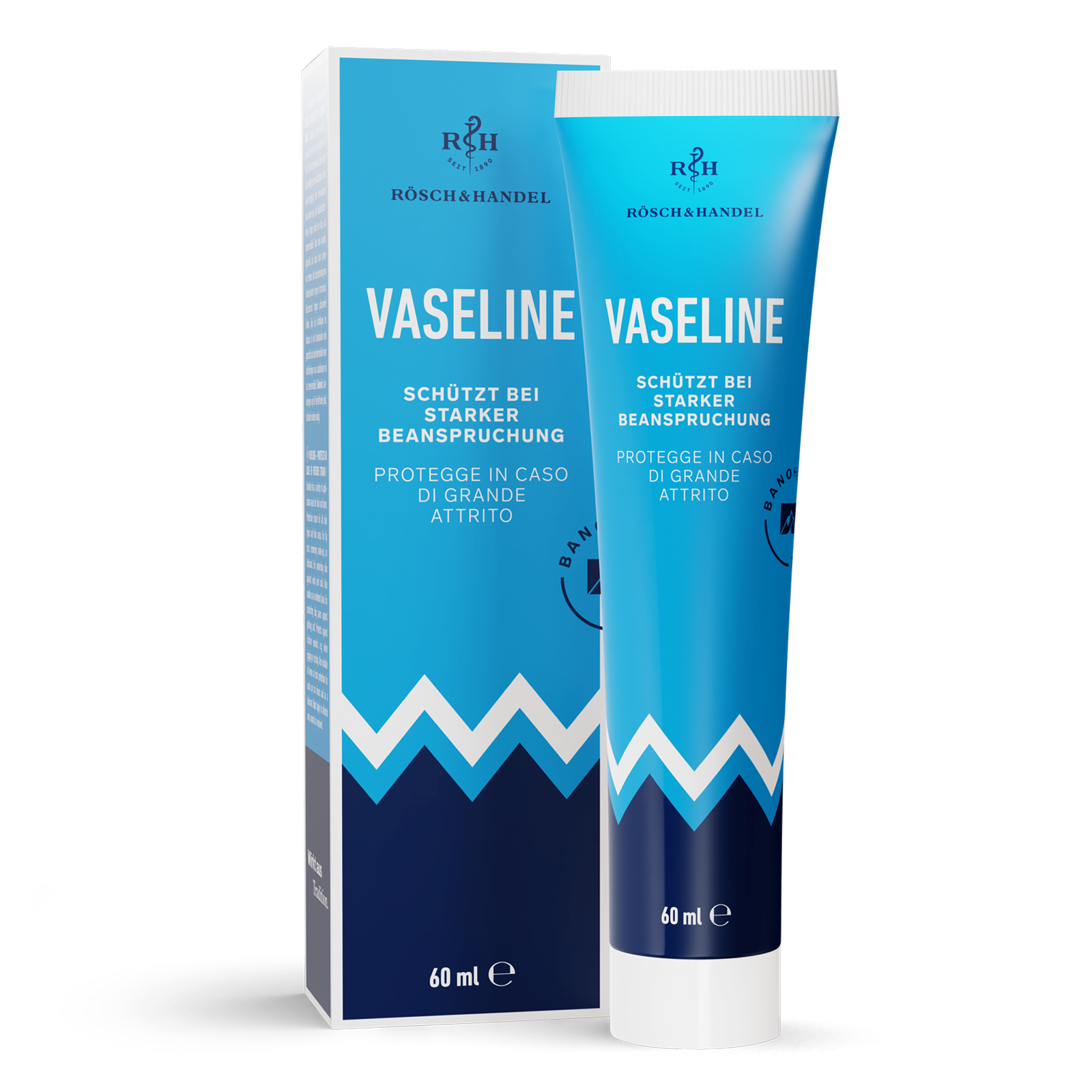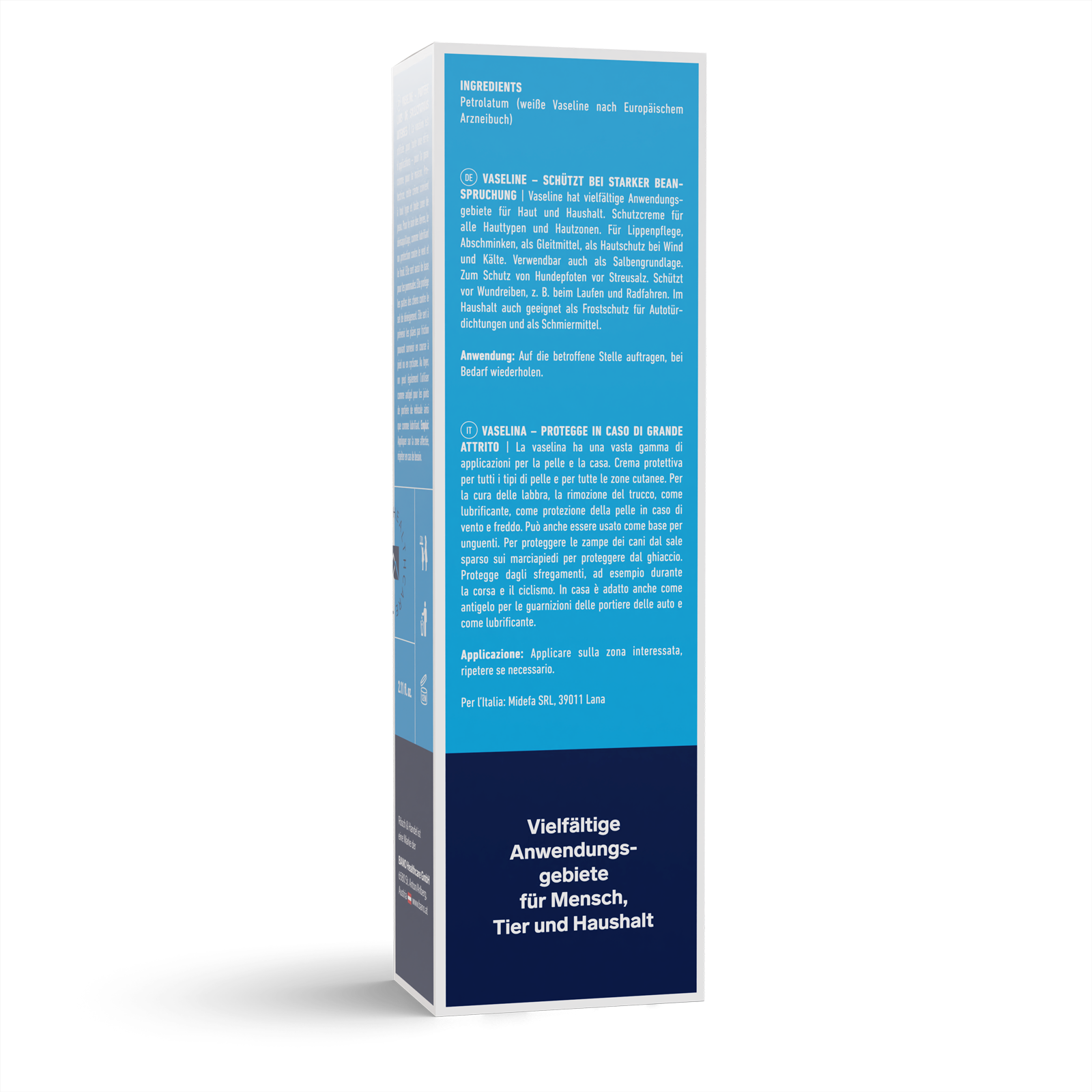 Benefits at a glance
Wind and cold protection

Protection for your dog's paws
Vaseline Rösch
For heavy-duty use
€6.90
Content:
0.06 L
(€115.00 / 1 L)
Product number:
7000300
Benefits at a glance
Wind and cold protection

Protection for your dog's paws
Vaseline Rösch: Product description
Vaseline is a protective cream that is suitable for all skin types and body areas. It is perfect as a lip balm and also protects against chafing when cycling or running, for example. Ideal for protecting the face against the wind and cold.
Vaseline can protect your dog's paws against the cold and road salt in winter. Electricians also use it to protect their hands when pulling cables.
Vaseline Rösch: Effect
Vaseline covers the skin like a protective film. It protects the skin from chafing and from the wind and cold.
Vaseline Rösch: Uses and indications
Simply apply a generous amount of Vaseline to the areas of your skin you want to protect. Repeat as often as desired.
Vaseline Rösch: Ingredients
White Vaseline
Good to know
What is Vaseline good for?
Athletes like cyclists, runners and swimmers in particular appreciate the protective effect of Vaseline. It prevents chafing and protects the skin against the wind and cold. That is why our Arlberg Mountain Pine Cream, which skiers and ski instructors love, also contains Vaseline.
Vaseline is also a great way to protect healthy skin when treating warts or corns. In such cases, Vaseline is applied to the healthy skin surrounding the wart before applying the wart tincture.
What exactly is petrolatum?
Vaseline, also known as petrolatum, is a mixture derived from mineral oil and is a by-product of petroleum extraction. It is an ingredient in numerous healing ointments, as it is generally very well tolerated, inexpensive, long-lasting and a good lubricant.
What is the difference between yellow and white Vaseline?
White Vaseline is the purified and therefore more high-quality type of yellow Vaseline.
Quality from experience
Tried and tested formulations
We rely on traditional combinations of active ingredients, some of which have been tried and tested for centuries and are processed with modern formulations.
Tested raw materials
Only tested raw materials are used in production, many of which also meet the requirements of the European Pharmacopoeia or are of medicinal quality.
High-quality production
Our production is ISO 13485:2016 certified and audited annually, which ensures that our products are always of consistent quality.