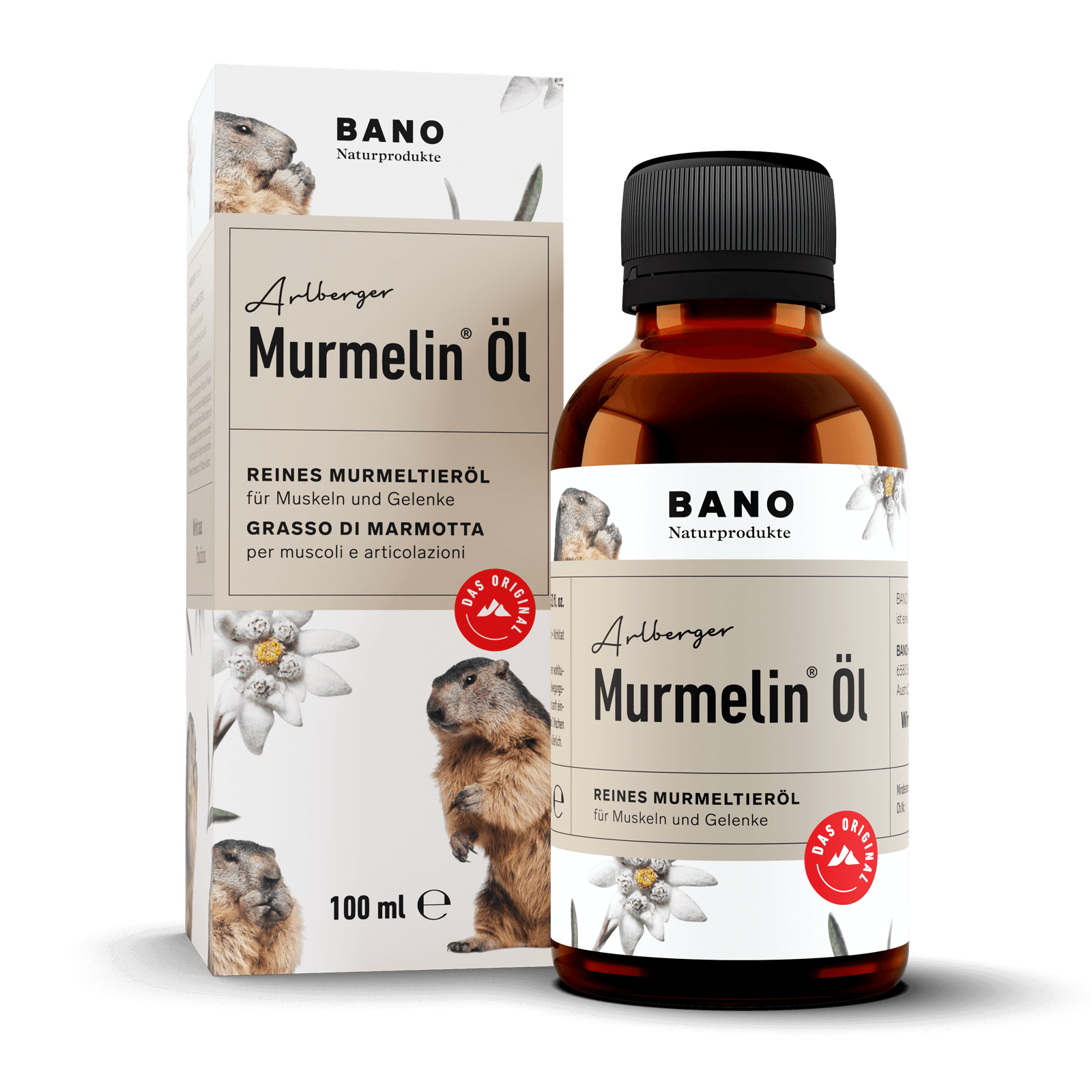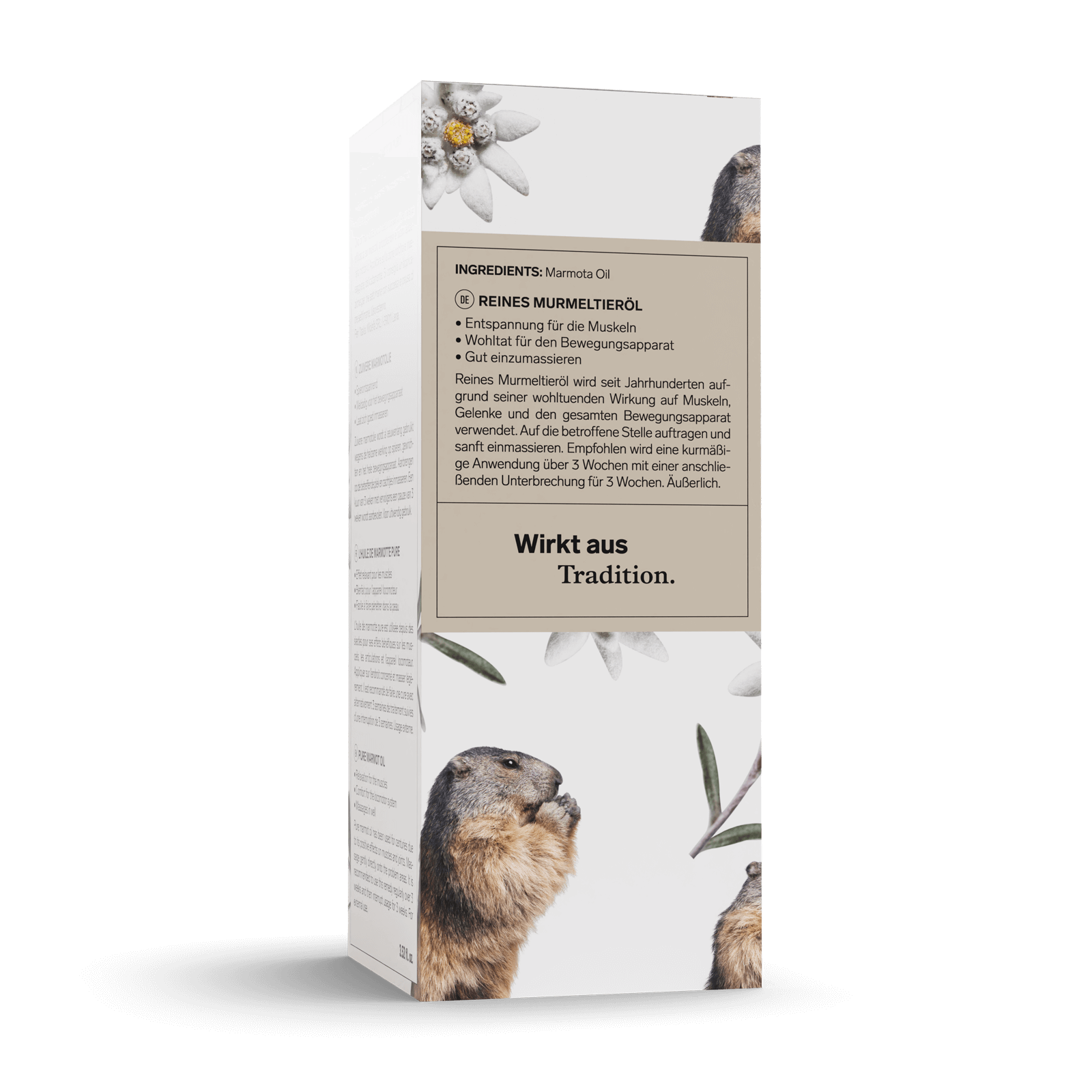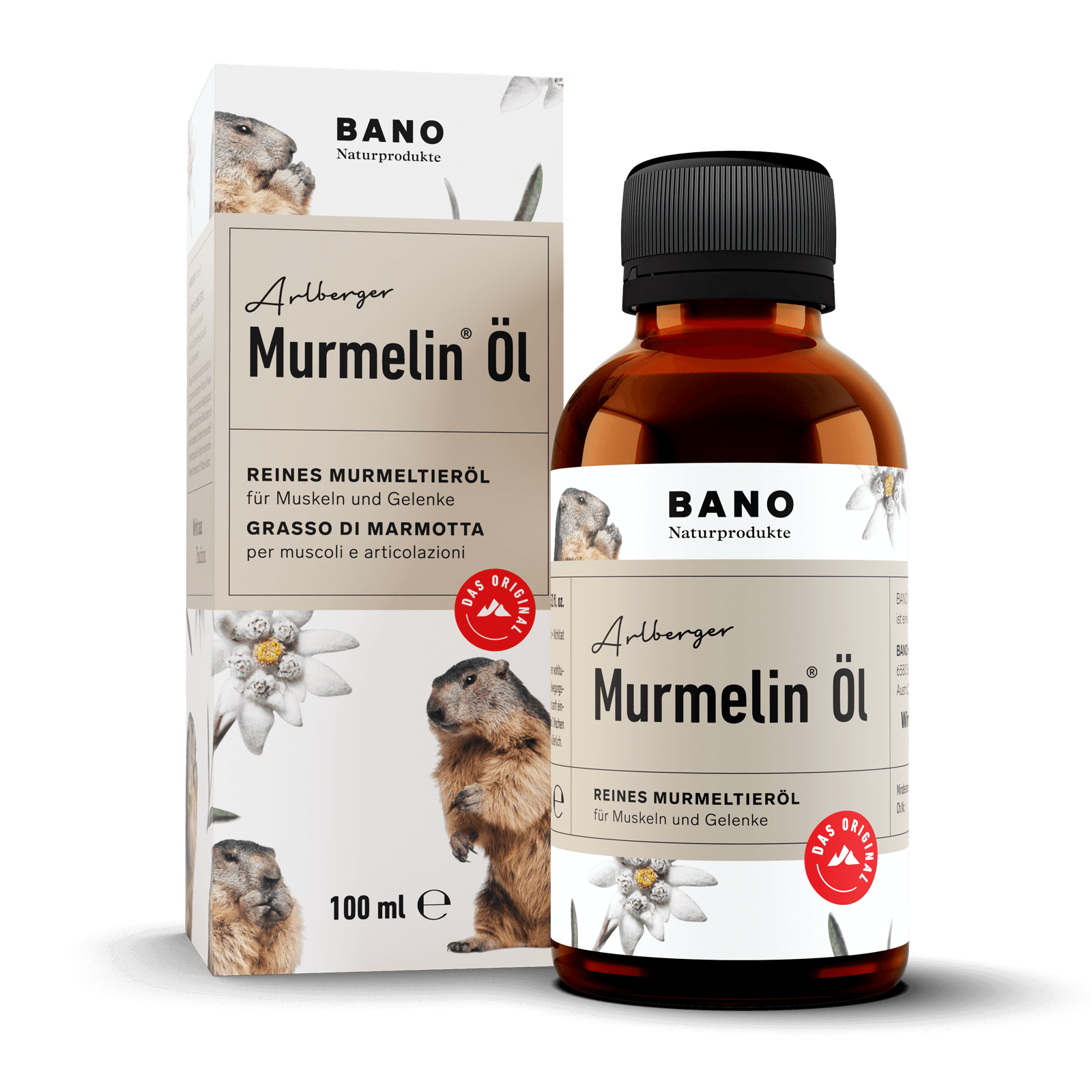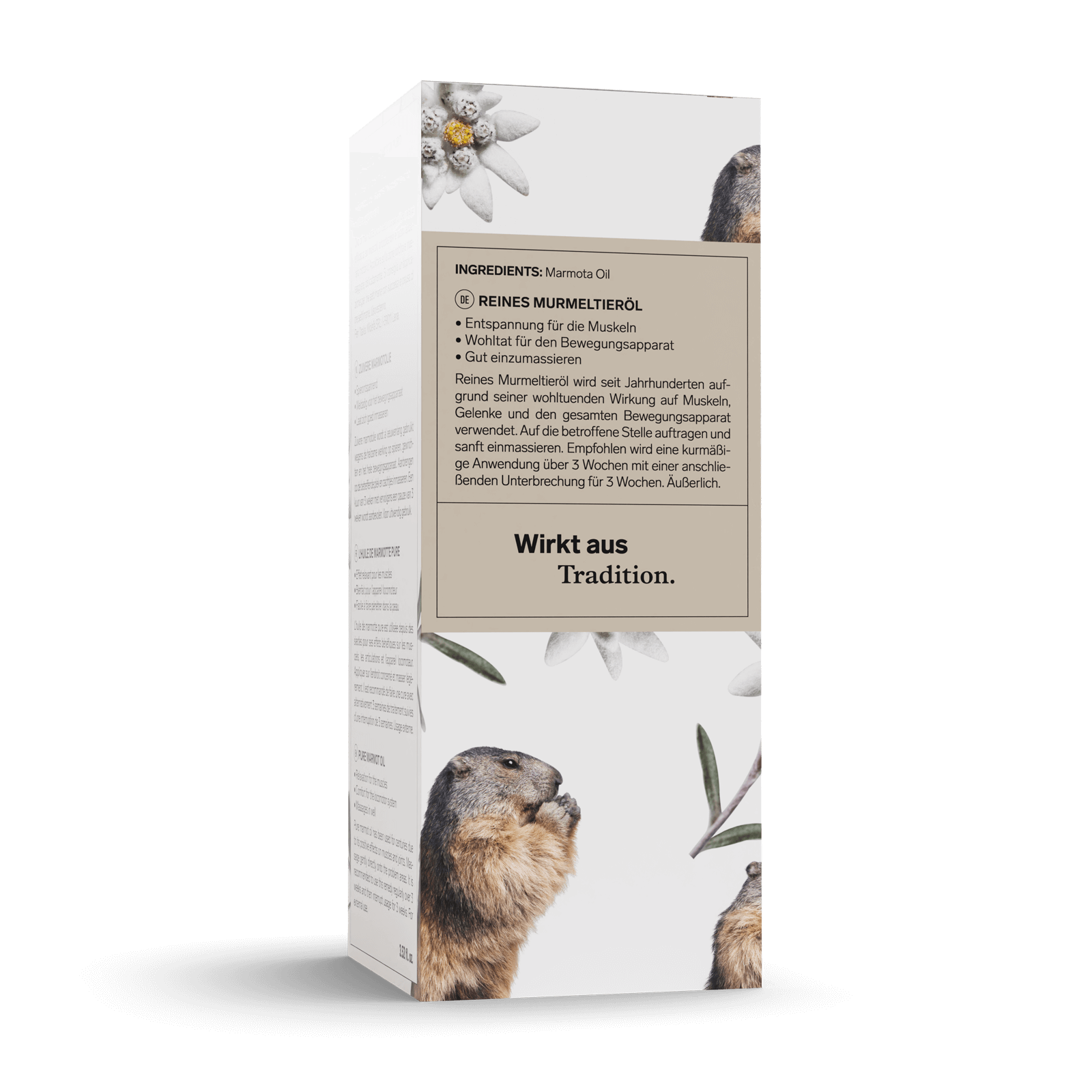 Benefits at a glance
Pure marmot oil

Contains natural cortisone

Soothing effect on joints and musculoskeletal system
Arlberger Marmot Oil
Pure marmot oil for muscles and joints
€23.90*
Content:
0.1 L
(€239.00* / 1 L)
Product number:
19005
Benefits at a glance
Pure marmot oil

Contains natural cortisone

Soothing effect on joints and musculoskeletal system
Arlberger Marmot Oil: Product description
The effect of marmot oil in old home recipes has been prized for centuries, especially in the alpine region. It has always been used to soothe tense and sore muscles, lumbago and joint pain, for example to relieve overexertion after sporting activities. It in particular provides relief to joints and the musculoskeletal system.
Arlberger Marmot Oil: Effect
The active ingredients in pure marmot oil include various fatty acids such as palmitic acid, oleic acid, linoleic acid, linolenic acid, vitamin E and (natural) corticosteroids. Applied after doing sports, hiking or other physical exertion, it promotes rapid regeneration of the musculoskeletal system. Many masseurs and therapists use marmot oil in their day-to-day work. Pure marmot oil can even be ingested – it has a beneficial effect on the stomach and lungs.
Arlberger Marmot Oil: Uses and indications
Rub the affected areas with marmot oil twice a day for three to four weeks, then take a break for about three weeks. Repeat after this break.
We recommend combining Arlberger Marmot Oil with our Murmelin Sport and Joint Ointment.
Arlberger Marmot Oil: Ingredients
Marmota Oil
Good to know
How is marmot oil produced?
Marmot oil is rich in various fatty acids, vitamin E and natural corticosteroids.
Using marmot oil is a sensible way to use the hunted marmots, which can be hunted in late summer every year to control overpopulation. The oil is extracted from the animals' belly fat as part of a painstaking process.
In Tyrol, this work is usually done by the hunters' wives, from whom we buy the marmot oil at the beginning of winter.
Who is marmot oil particularly suitable for?
For anyone who wants to apply a highly concentrated but natural product to their musculoskeletal system – be it due to problems caused by age, overexertion, sports or bad posture.
Arlberger Marmot Oil can be a boon for your knees and back after a hard day's work in the garden.
What is marmot oil good for?
The ingredients in marmot oil have been valued for centuries for their effect on tense and sore muscles, lumbago and aching limbs.
Pure marmot oil can also be ingested. It has a beneficial effect on the stomach and lungs.
What does marmot oil smell of?
Marmot oil, like any pure animal oil, has quite an intense odour. That's entirely normal and not a sign of poor quality.
For interesting information about health problems such as tense and sore muscles, go to the "Good to know" section (see Health).
Quality from experience
Tried and tested formulations
We rely on traditional combinations of active ingredients, some of which have been tried and tested for centuries and are processed with modern formulations.
Tested raw materials
Only tested raw materials are used in production, many of which also meet the requirements of the European Pharmacopoeia or are of medicinal quality.
High-quality production
Our production is ISO 13485:2016 certified and audited annually, which ensures that our products are always of consistent quality.