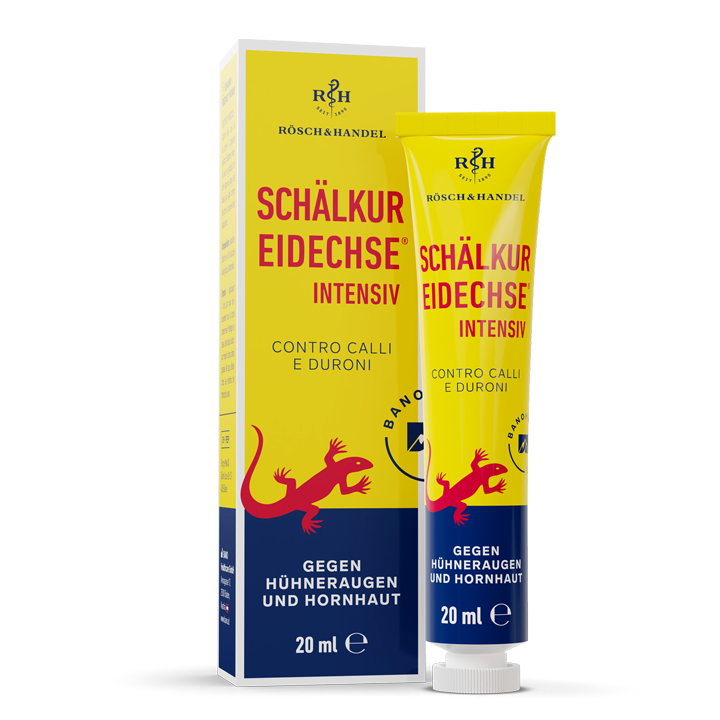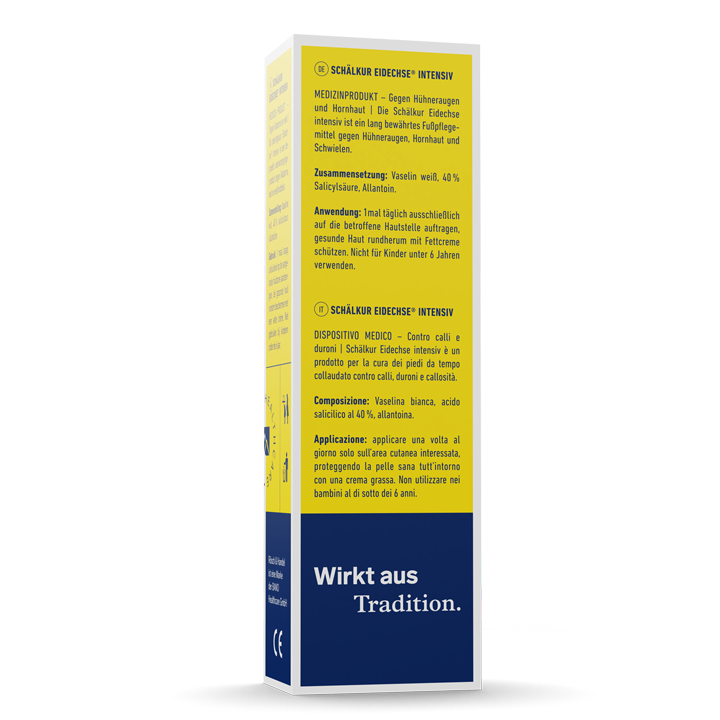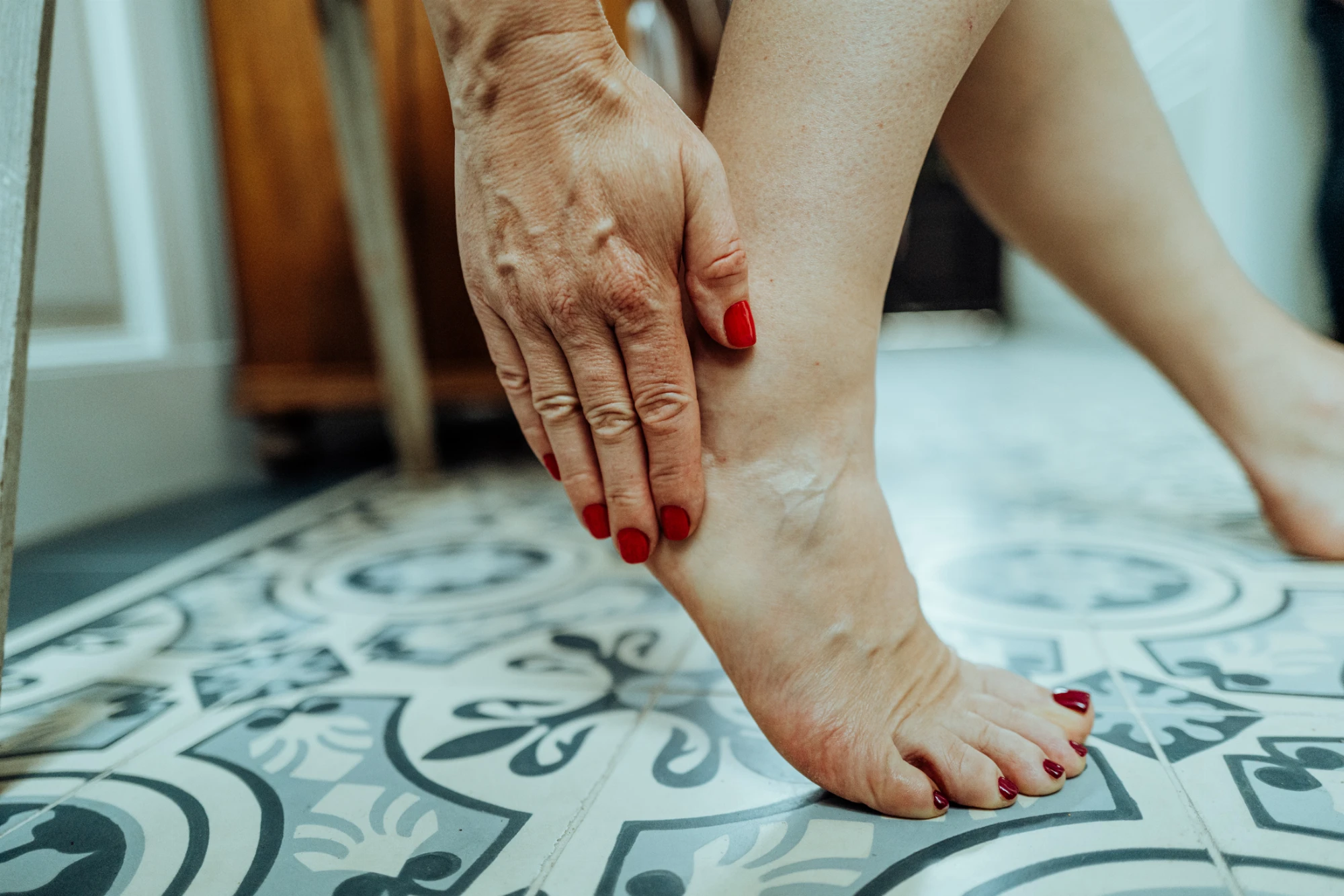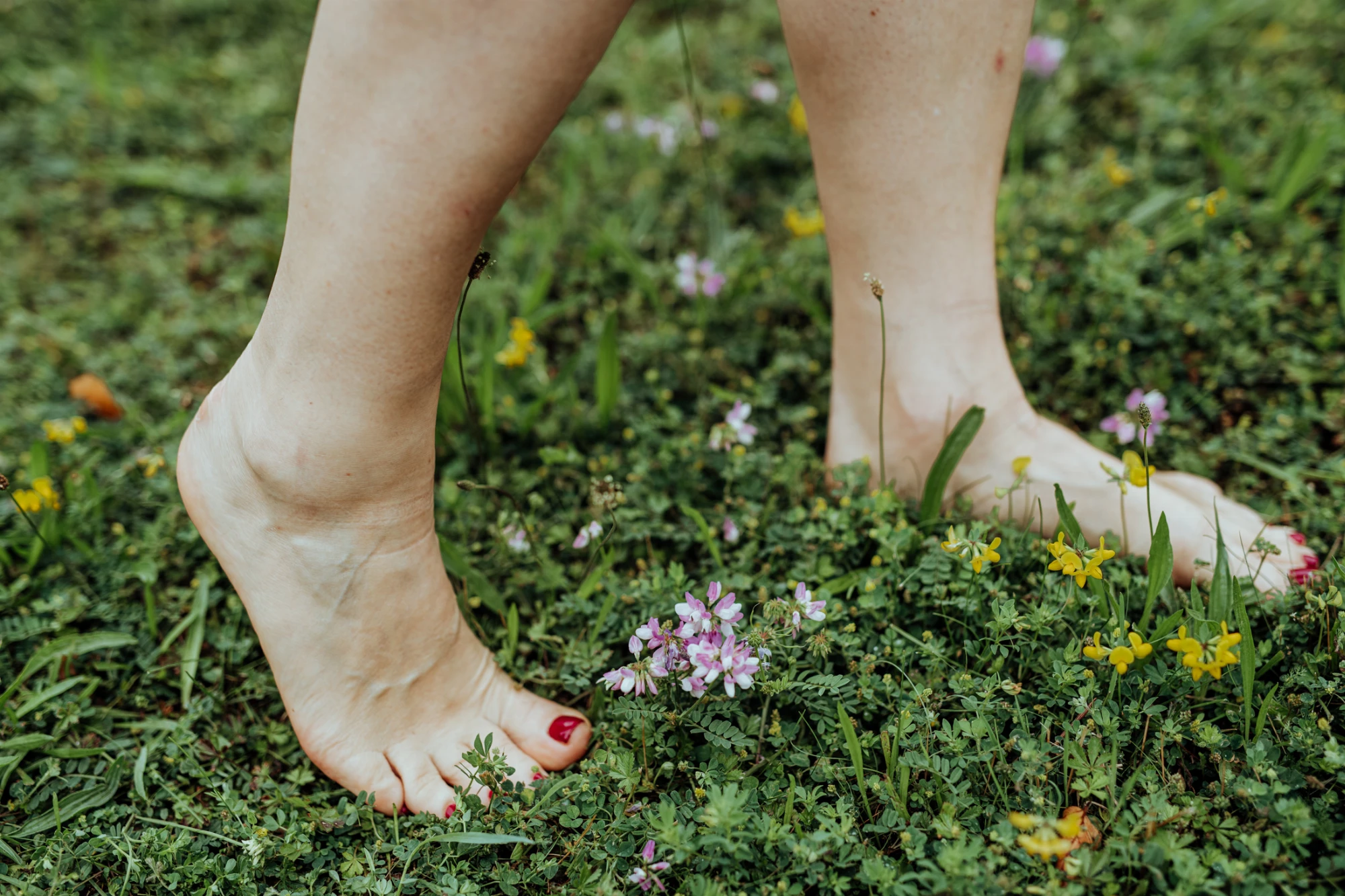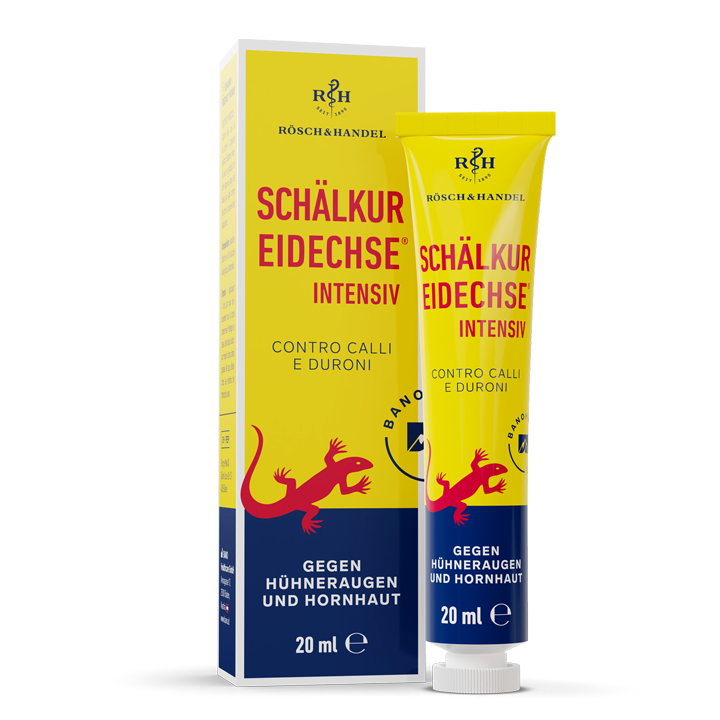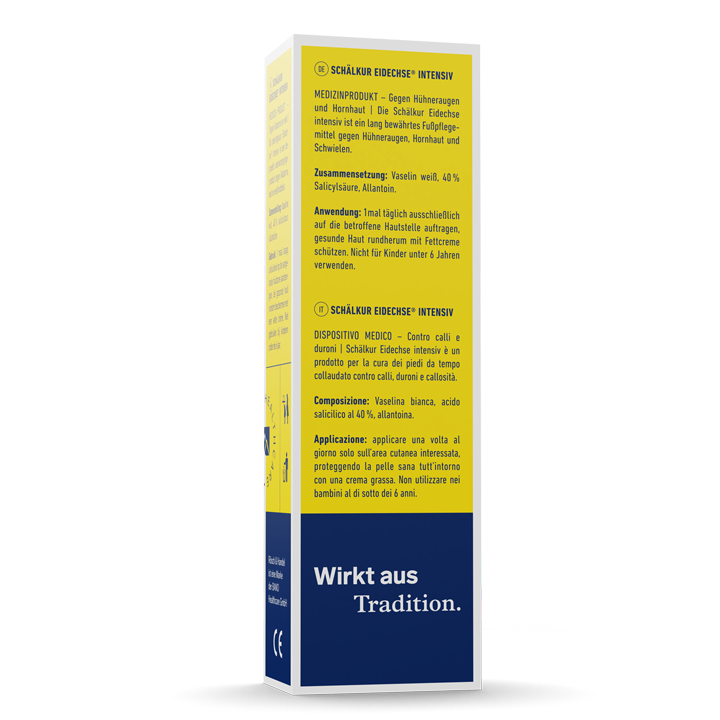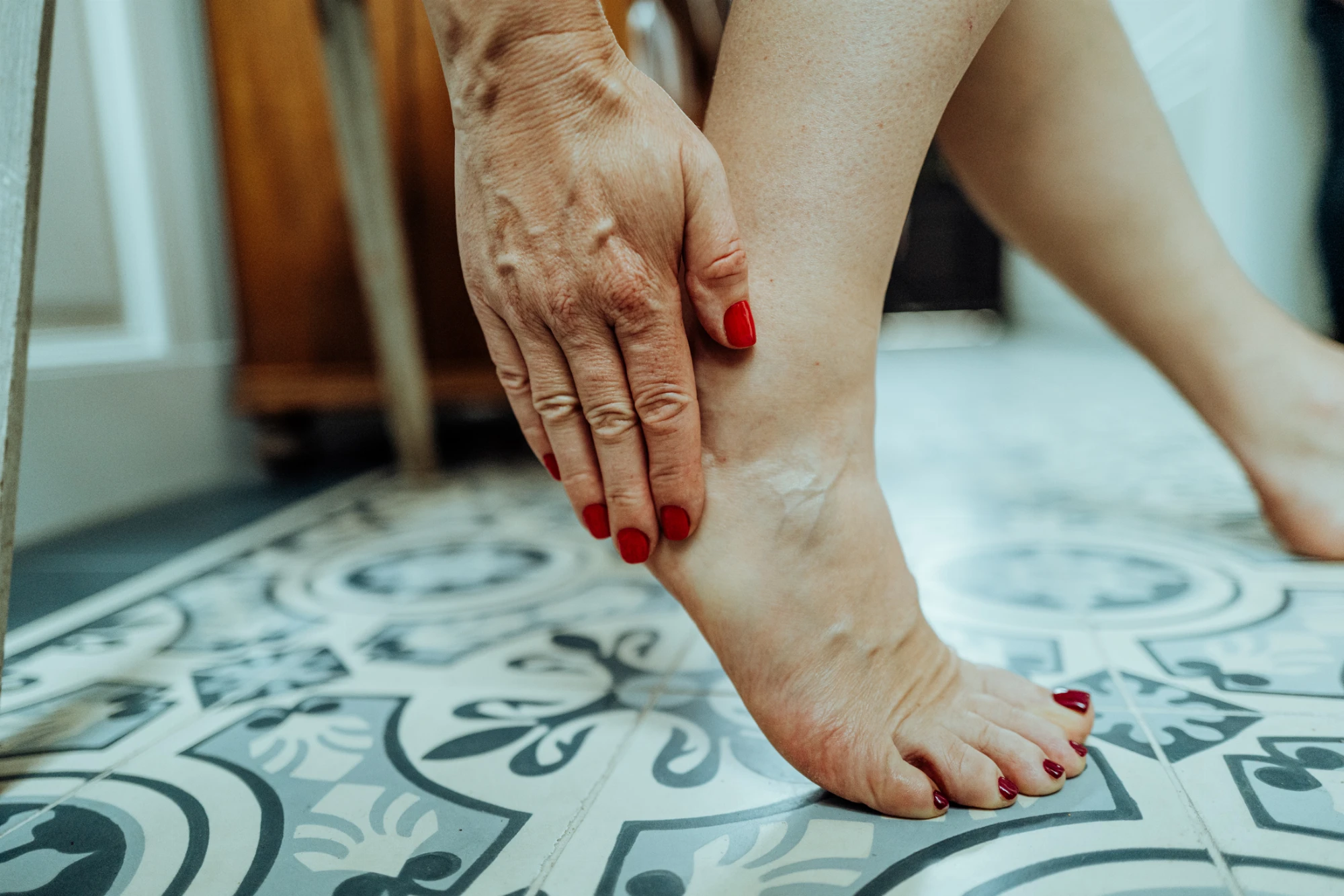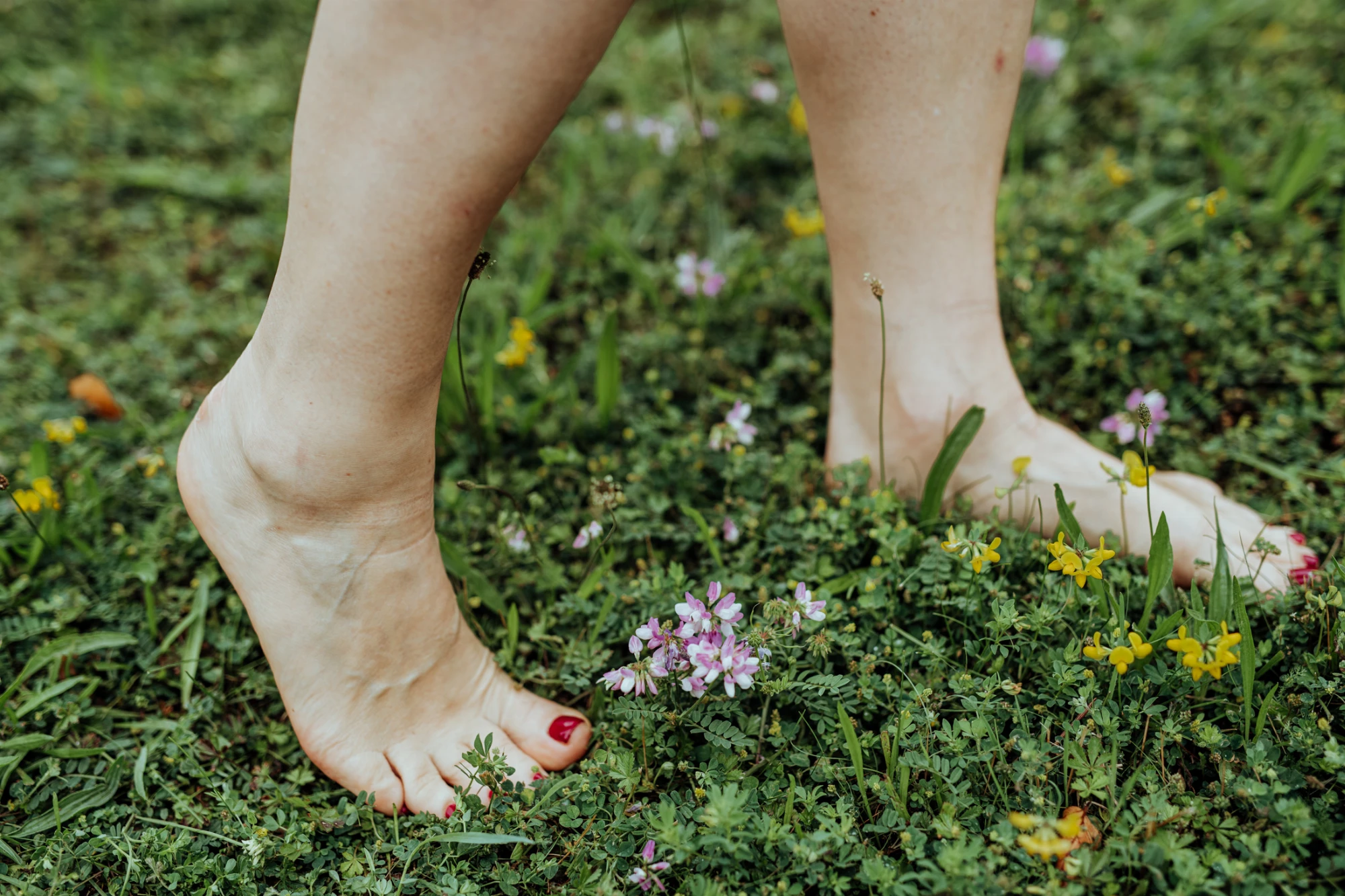 Benefits at a glance
For removing calluses

For removing corns

Quick and painless action

Medical device
Peeling Cure Lizard Intensive
Removes corns and calluses
€7.99
Content:
0.02 L
(€399.50 / 1 L)
Product number:
5008854
Benefits at a glance
For removing calluses

For removing corns

Quick and painless action

Medical device
Peeling Cure Lizard Intensive: Product description
Peeling Cure Lizard Intensive is used to treat corns and calluses.
Peeling Cure Lizard Intensive: Effect
The salicylic acid in the peeling cure causes the skin to peel off slowly layer by layer, and allantoin supports the skin's healing process and stimulates cell growth. As a result, skin is noticeably softer and protected.
Peeling Cure Lizard Intensive: Uses and indications
Apply once a day only to the affected skin. We recommend first protecting healthy skin all around by applying a rich, oil-based cream. Corns and calluses can usually be removed after three to four days following a warm foot bath. Carefully peel or cut off the peeling skin to prevent it from tearing.
Clean hands thoroughly after use.
Peeling Cure Lizard Intensive: Ingredients
Vaseline, 40% salicylic acid, allantoin
Good to know
How do calluses form?
Calluses are formed through the interaction between dry skin, regular pressure and friction and when shoes that are too tight-fitting. They actually serve to protect the skin on the feet from injury or pain caused by a stony surface when walking barefoot. Callus formation thus makes sense, but too much can also have negative consequences.
Why should calluses be removed?
Too many calluses on the heels not only look unsightly. Not treating them can lead to tearing. Bacteria can then easily penetrate the skin and cause inflammation. Not only is this quite painful, but the affected skin can develop serious skin conditions. Therefore, removing excess calluses is beneficial not only visually, but also in terms of health.
Diabetics in particular need to pay close attention to their feet. Diabetic foot syndrome, caused by elevated blood sugar levels, is usually accompanied by excessive callus formation. In such cases we recommend visiting a foot care professional to avoid further complications such as inflammation.
Removing calluses properly
There are many different ways to remove calluses, but the main focus should be on preventing them developing in the first place.
The most common methods for removing calluses include pumice stones, callus planes, callus files or a callus peeling cream. The best results are achieved by first taking a foot bath so as to soften and loosen the skin. Never remove too much callus, as this can lead to pain and injury – especially when using a callus plane or callus file.
When using a peeling cream, apply only to the affected area and not to the entire foot. It is sufficient for only the callus to peel off and not the skin on the whole foot.
Go to our download area for directions for use.
How often should calluses be removed?
This depends on the thickness of the callus and how quickly it grows back – and this varies from person to person.
Quality from experience
Tried and tested formulations
We rely on traditional combinations of active ingredients, some of which have been tried and tested for centuries and are processed with modern formulations.
Tested raw materials
Only tested raw materials are used in production, many of which also meet the requirements of the European Pharmacopoeia or are of medicinal quality.
High-quality production
Our production is ISO 13485:2016 certified and audited annually, which ensures that our products are always of consistent quality.