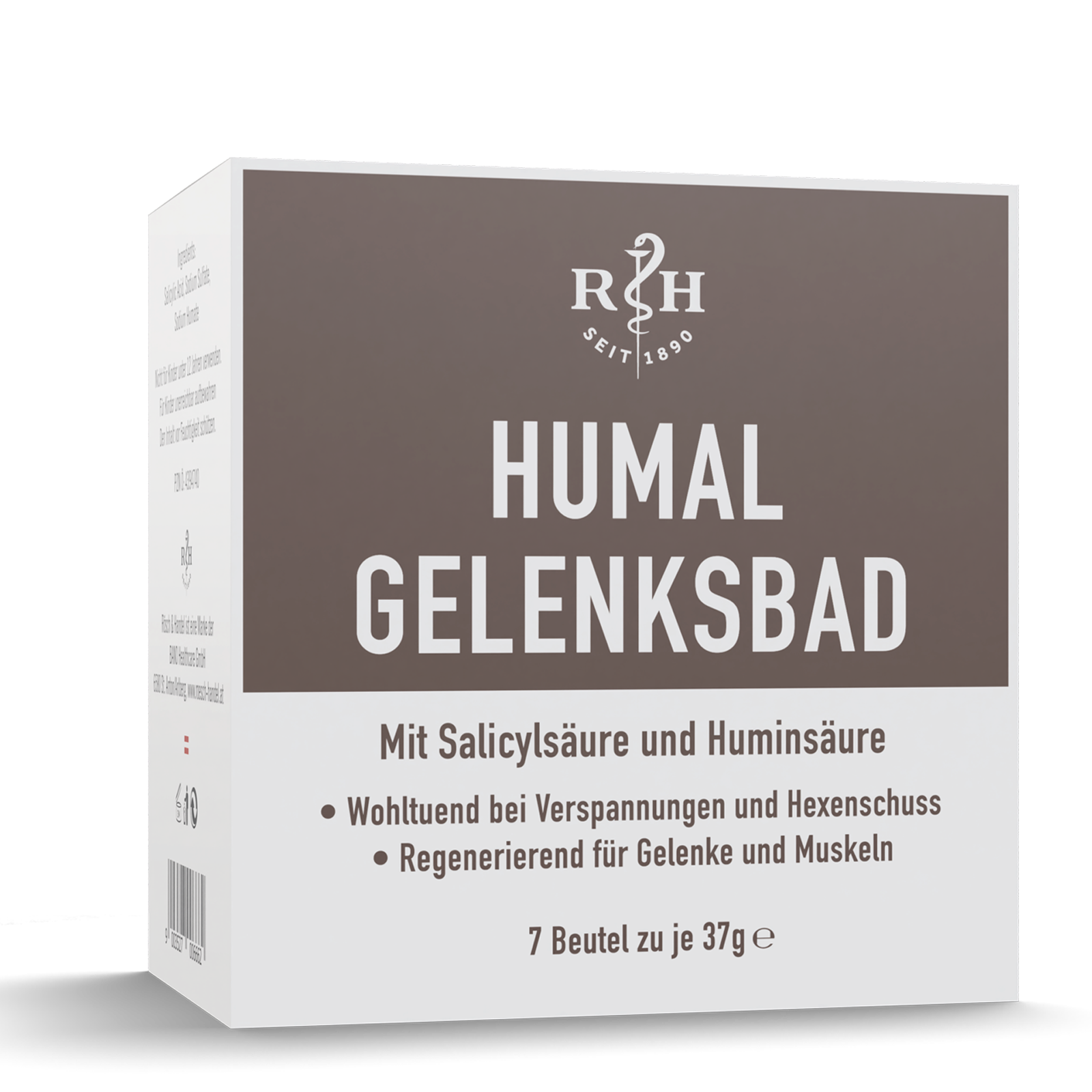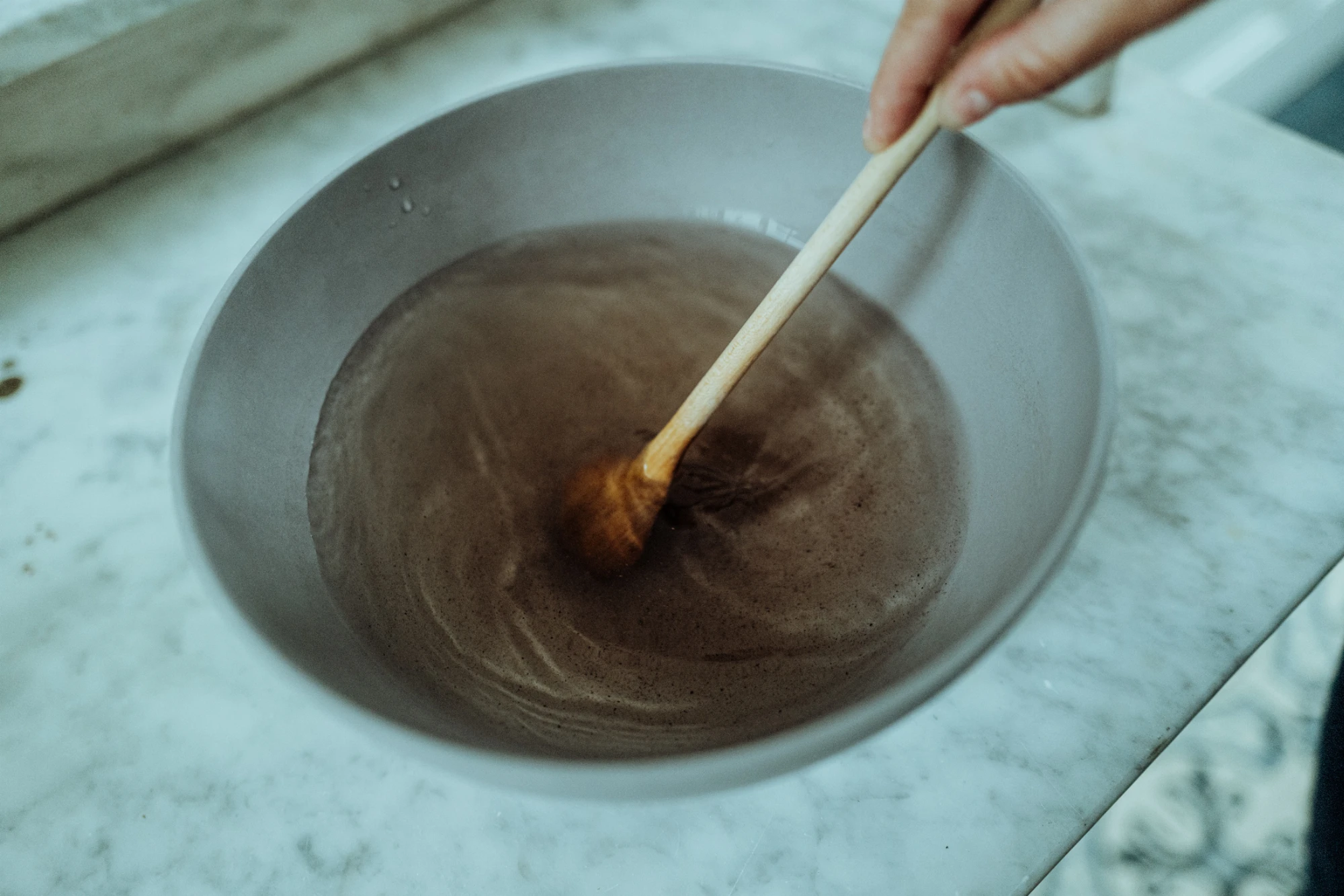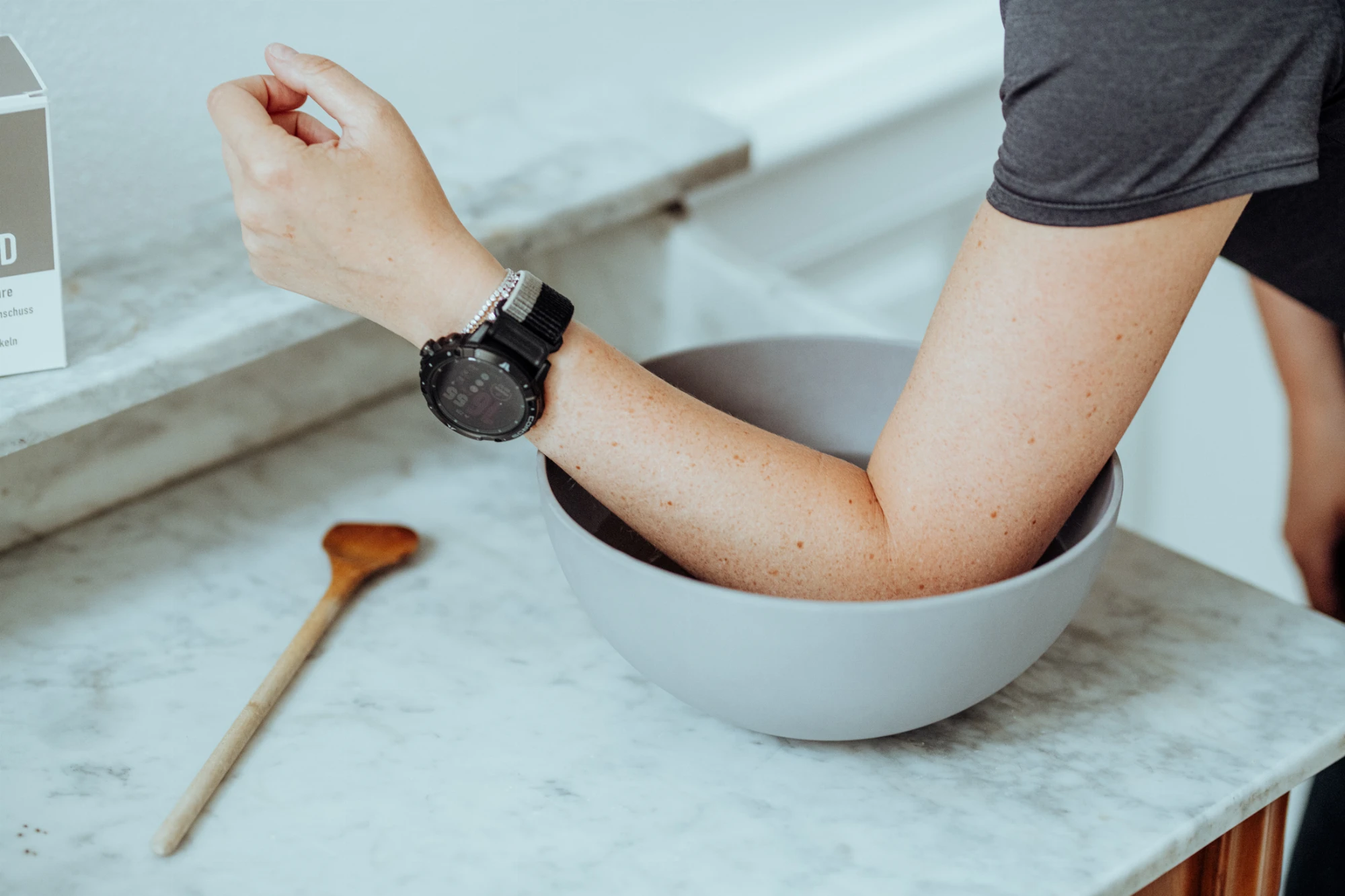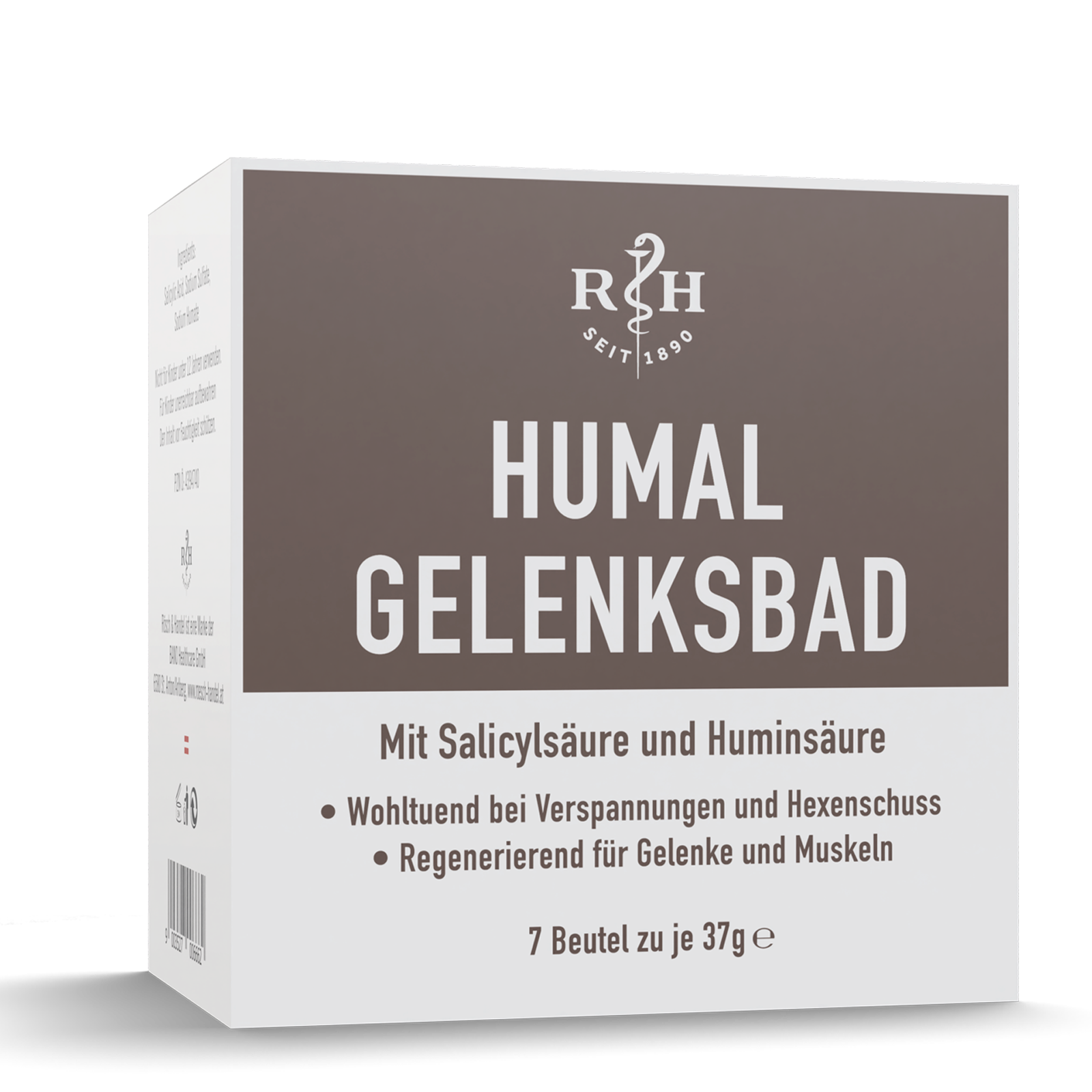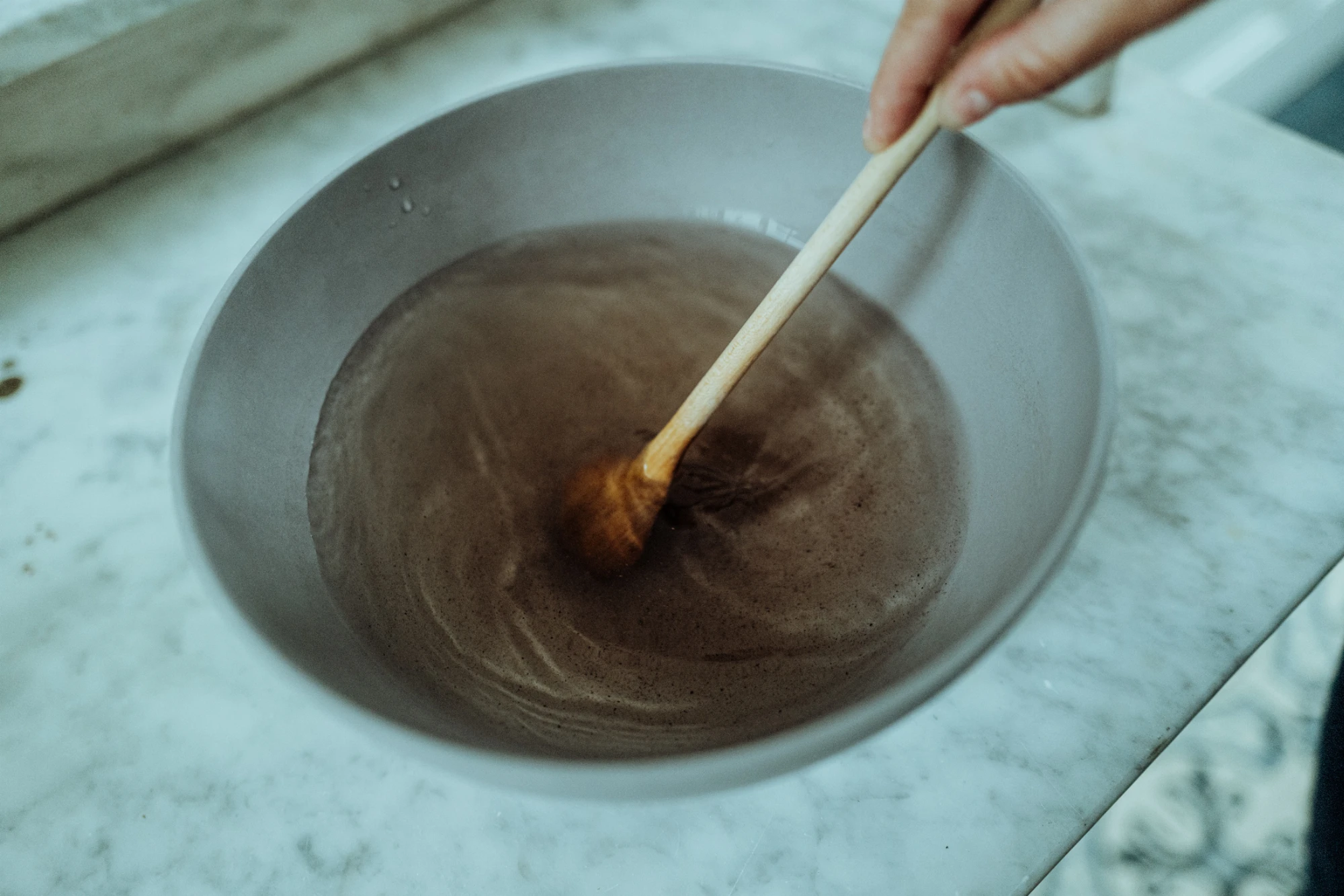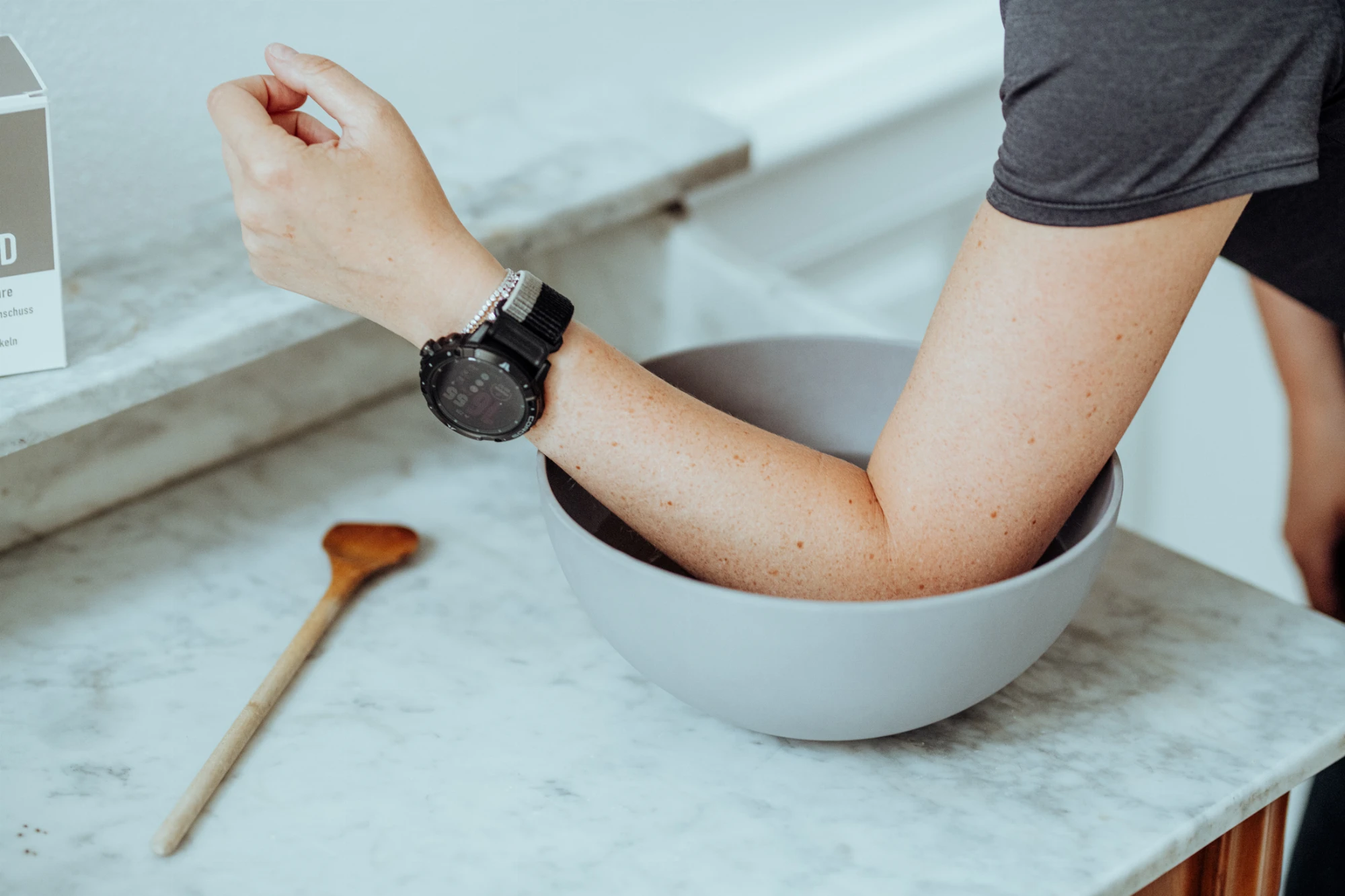 Benefits at a glance
Soothes tension and lumbago

Regenerates joints and muscles

With salicylic acid and humic acid
Humal Joint bath
For joints, tense muscles and lumbago
€10.90
Content:
0.259 kg
(€42.08 / 1 kg)
Product number:
1255833
Benefits at a glance
Soothes tension and lumbago

Regenerates joints and muscles

With salicylic acid and humic acid
Humal Joint Bath: Product description
Bathing with Humal Joint Bath soothes tense muscles, lumbago and regenerates muscles and joints.
Humic acids have traditionally been used in bath treatments. The dosage is adjusted for use in a full bath. If you only want to treat one part of the body – for example your arm or leg – a partial joint bath is the right choice.
Humal Joint Bath: Effect
The active ingredients humic acid and salicylic acid contained in Humal Joint Bath promote local blood circulation, which can have a beneficial effect on muscle tension and pain.
Proven for decades, Humal used to be available as a medicinal product. However, owing to regulatory requirements it is no longer possible to obtain medical-grade humic acid, which is why it can no longer be produced as a medicinal product.
However, the recipe has remained unchanged, so our Humal Joint Bath works just as it used to.
Humal Joint Bath: Uses and indications
Sprinkle Humal Joint Bath into the bathwater and be sure to stick to the right dosage. Stir briefly to dissolve the granules.
We recommend bathing for 20 to 25 minutes at a temperature of 38°C. Do not rinse off after bathing.
Recommended duration of use: One full bath for the first two days, then every other day.
Dosage for a full bath: One 37g sachet per approx. 150l bathwater. Bed rest is recommended after a full bath.
Dosage for a micro-bath: One level teaspoon (3g) per approx. 12l of water. Keep the body warm after a micro-bath. Micro-baths can also be taken twice a day.
Not suitable for children under 12 years. Keep out of reach of children.
Humal Joint Bath: Ingredients
Salicylic acid, sodium sulphate, sodium humate
Good to know
What are humic acids?
Humic acids are extremely effective substances that are found in humus, bogs, peat or even lignite. They are formed by bacteria, fungi and protozoa when organisms decompose and consist mainly of various plant substances such as lignin and cellulose.
Humic acids are important in both horticulture and medicine.
Quality from experience
Tried and tested formulations
We rely on traditional combinations of active ingredients, some of which have been tried and tested for centuries and are processed with modern formulations.
Tested raw materials
Only tested raw materials are used in production, many of which also meet the requirements of the European Pharmacopoeia or are of medicinal quality.
High-quality production
Our production is ISO 13485:2016 certified and audited annually, which ensures that our products are always of consistent quality.