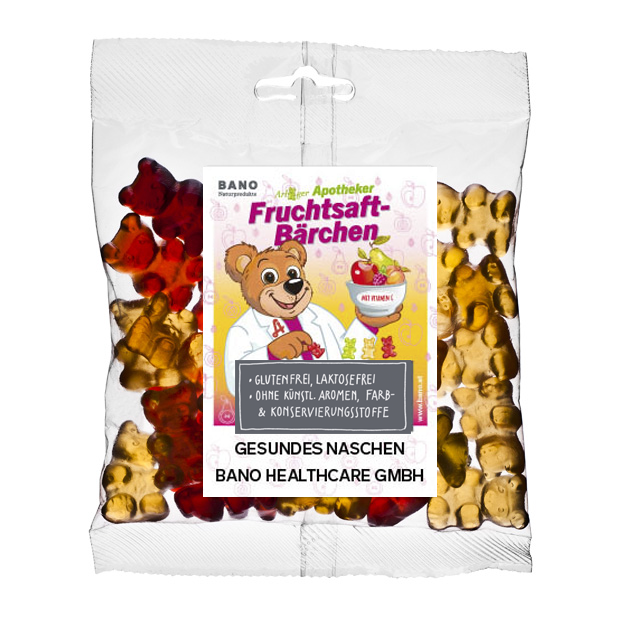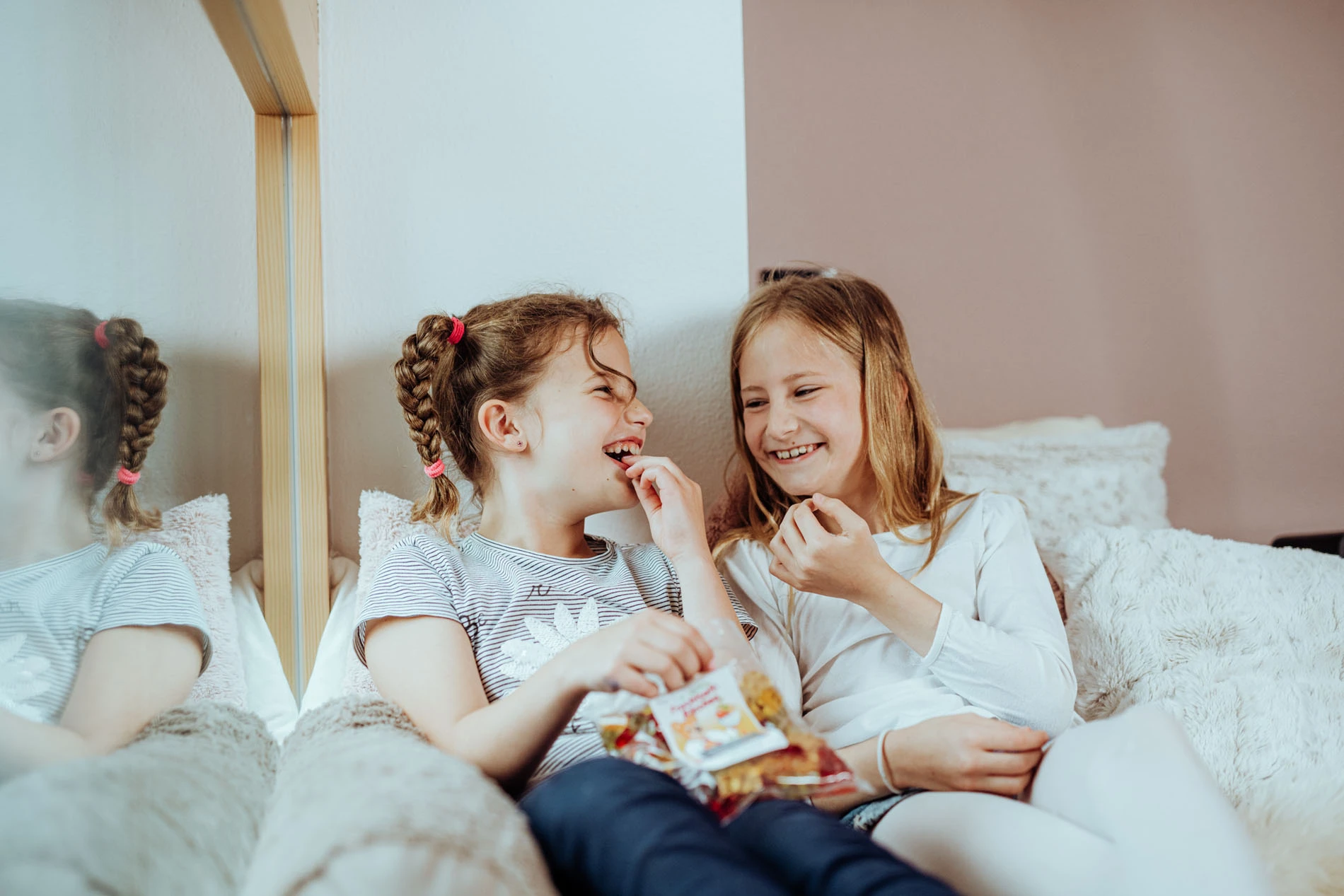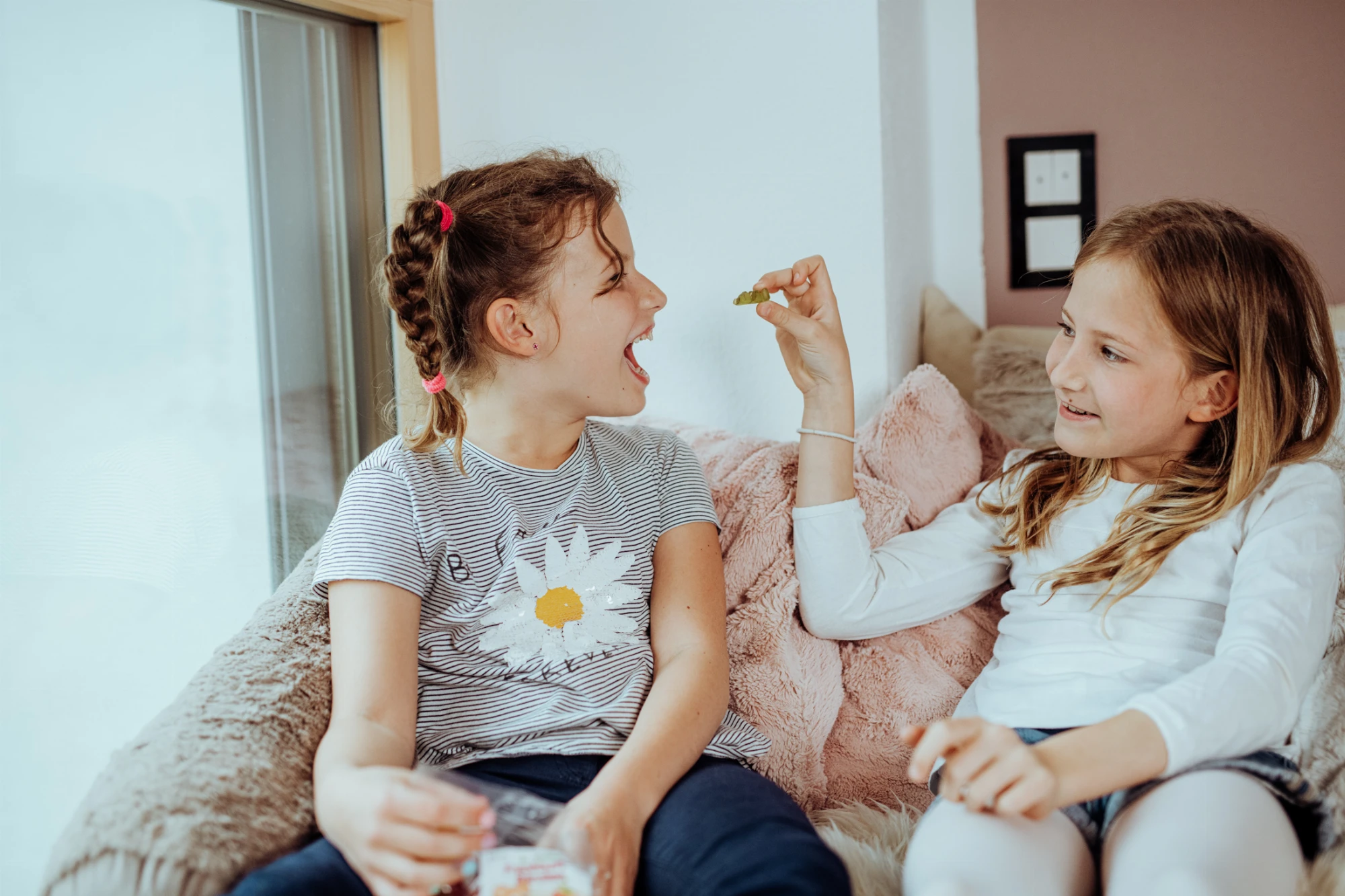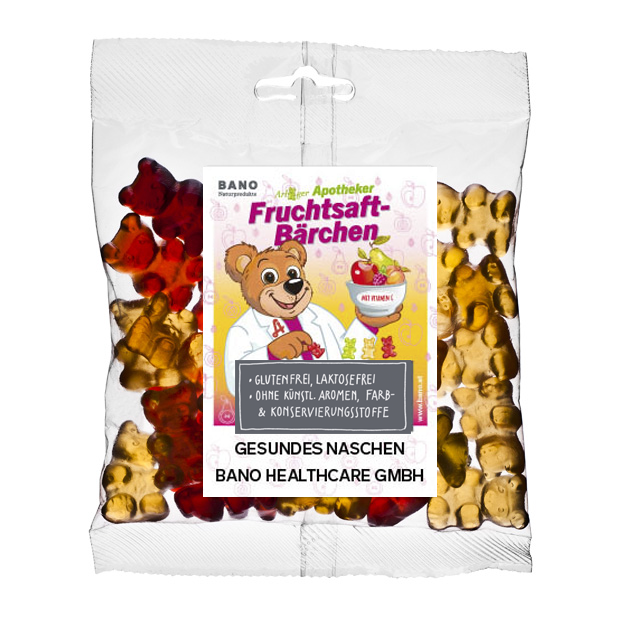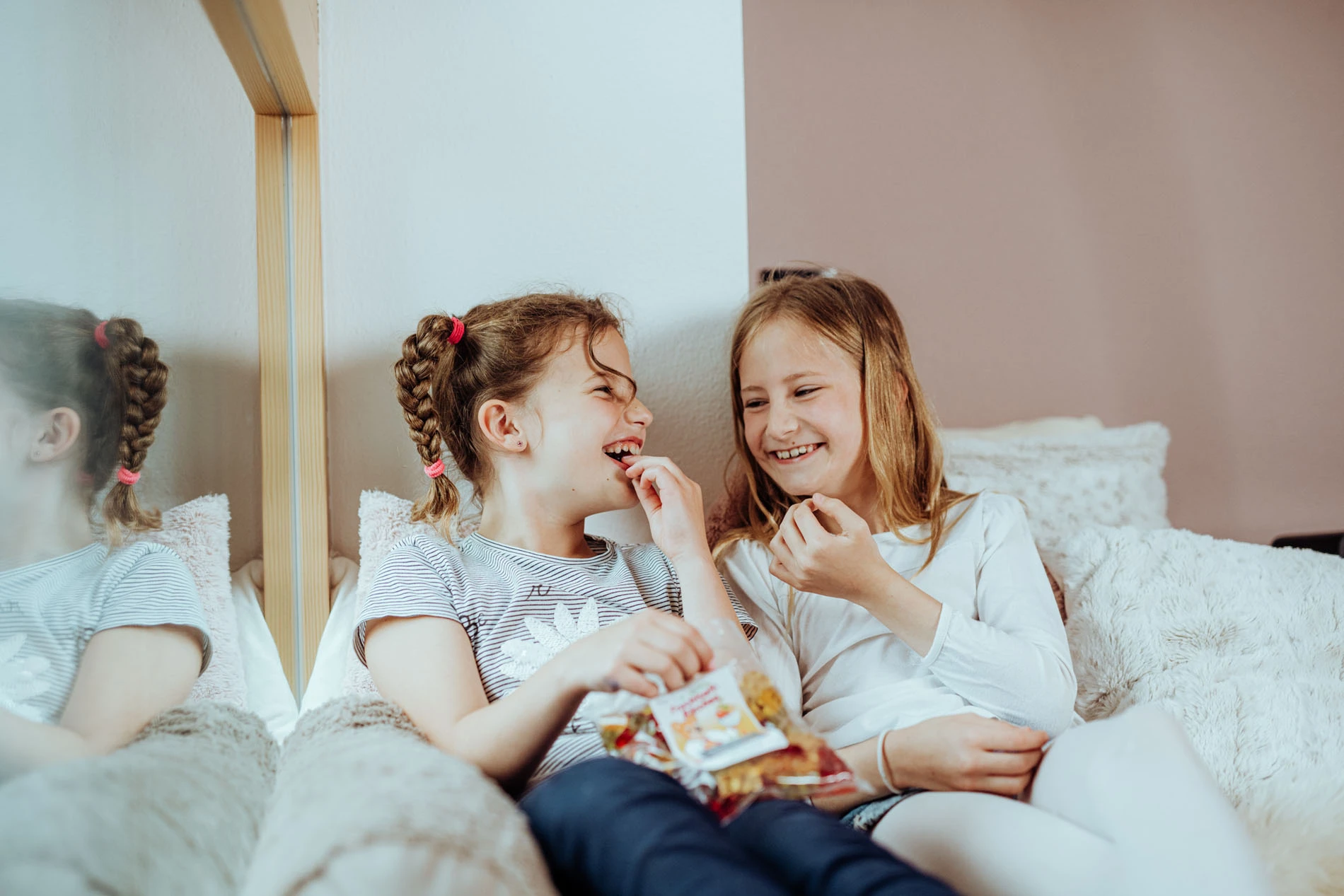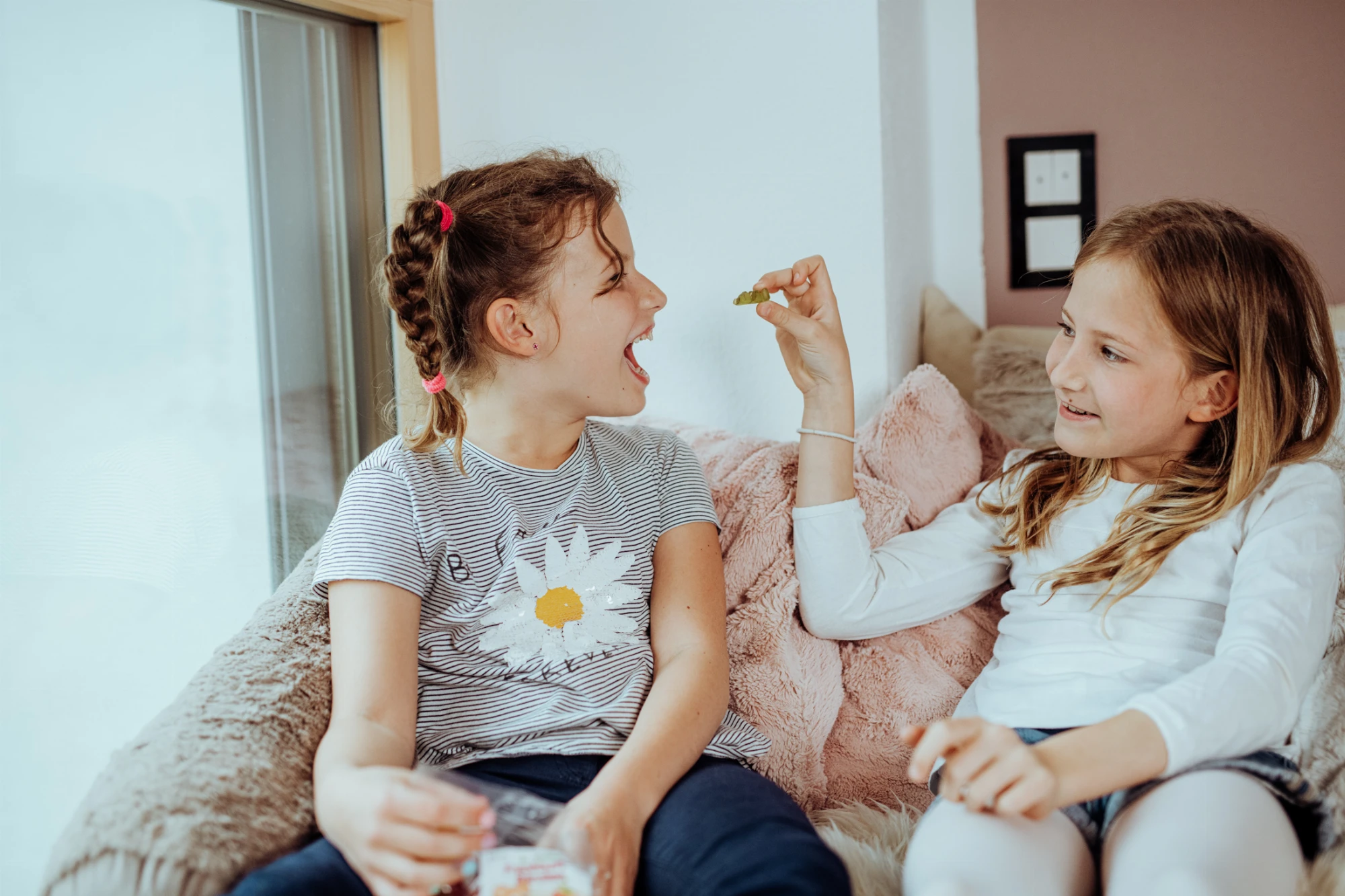 Benefits at a glance
With natural vitamin C

With 20% fruit juice

Gluten-free

No artificial colours or preservatives
Arlberg Pharmacist Fruit Juice Bears
Healthy snacking
€104.65
Content:
6.75 kg
(€15.50 / 1 kg)
Product number:
13003
Benefits at a glance
With natural vitamin C

With 20% fruit juice

Gluten-free

No artificial colours or preservatives
Arlberger Pharmacist Fruit Juice Bears: Product description
Give yourself or a loved one a treat – our deliciously juicy Fruit Juice Bears.
Made with natural vitamin C from acerola cherries, lots of fruit juice and no preservatives so you can eat them without a guilty conscience.
And because they are so good, you can find them in many Austrian pharmacies. The sachets are still individually labelled by hand before they go on sale. Our Fruit Juice Bears may be a little more expensive than other gummy bears, but we think they are also the best!
Arlberger Pharmacist Fruit Juice Bears: Ingredients
Glucose syrup, 20% fruit juice (lemon, apple, apricot, strawberry, blackcurrant) from fruit juice concentrate, sugar, gelatine, acidifier: citric acid, colouring foods (blackcurrant, black carrot, beetroot, safflower, spirulina, lemon, caramel sugar syrup), acerola fruit powder, flavourings, palm kernel oil, glazing agents: white and yellow beeswax, carnauba wax
1 carton contains 45 sachets á 150 g. You can get a single sachet from your pharmacy.
Good to know
What is used to colour Arlberger Pharmacist Fruit Juice Bears?
Our Fruit Juice Bears are coloured exclusively with plant extracts such as spinach, nettle and beetroot.
What is the difference between fruit juice bears and gummy bears?
Our Fruit Juice Bears may look like gummy bears, but they are much softer and have a fruit juice content of 20%.
Japomin Oil Drops
Pure mint oil for treating headaches
Content: 0.02 L (€50,000.00 / 1 L)
Quality from experience
Tried and tested formulations
We rely on traditional combinations of active ingredients, some of which have been tried and tested for centuries and are processed with modern formulations.
Tested raw materials
Only tested raw materials are used in production, many of which also meet the requirements of the European Pharmacopoeia or are of medicinal quality.
High-quality production
Our production is ISO 13485:2016 certified and audited annually, which ensures that our products are always of consistent quality.