Our
History
BANO Naturprodukte and Rösch & Handel – two brands with proven products and a long tradition
The story of BANO Naturprodukte actually began in Hungary in the 1930s, where Erzsébet and József Bánó ran a drugstore in Mezötur. It was there that Josef Bano discovered his love of chemistry, expanded his knowledge by studying the subject, and then applied all he had learnt after founding his own pharmacy in St. Anton in the late 1970s.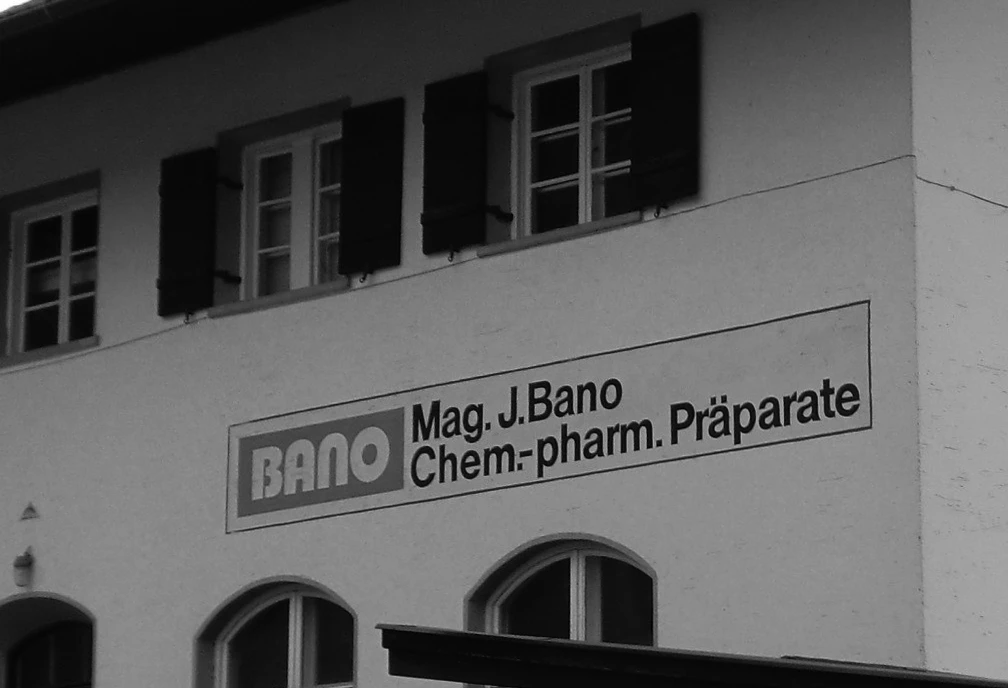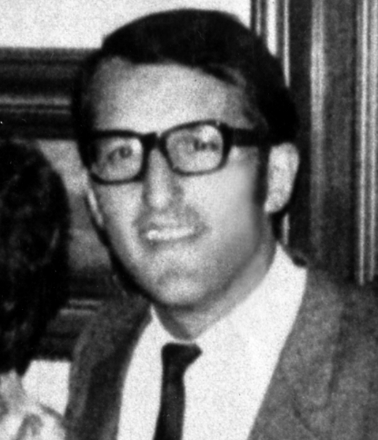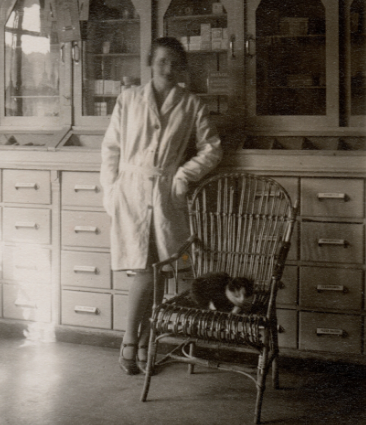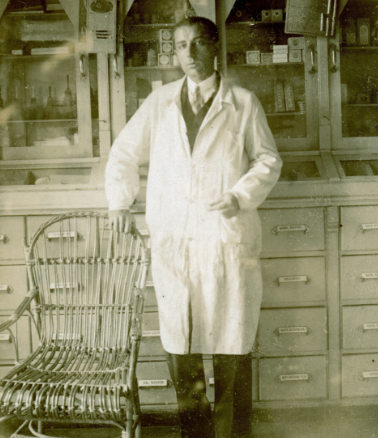 Formulas Straight
from the Pharmacy
Josef Bano used the quiet spring and summer months to experiment with various raw materials. He soon launched his Murmelin Sports and Joint Salve, which was so successful that his Arnica Gel and Swedish Bitters quickly followed on its heels, though they were marketed under the name of Mag. J. Bano, chemisch-pahrmazeutische Präparate.
Because his products were in such high demand, his pharmacy was soon bursting at the seams, and so Josef Bano had to find somewhere else to produce his medicines and healing salves. He opened his own production plant in the nearby village of Zams. Sales and deliveries to international distributors in Italy, Switzerland, Sweden and France, for instance, were dealt with in the pharmacy.
A new generation takes over
After the death of Josef Bano in late 2008, Ing. Mag. Eva Bano took over brand rights and products in 2009 – it was the birth of BANO Naturprodukte GmbH:
2010


An old wine tavern in Hartberg is converted into a new production site

2011


The first members of staff are hired

2012


BANO's own field sales team takes over the marketing of Rösch & Handel products

2014


BANO takes over the Rösch & Handel brand

2015


BANO Naturprodukte GmbH is renamed BANO Healthcare GmbH

2016


BANO takes over as sole sales representative of DALLMANN's and WICK cough sweets in pharmacies and healthfood stores across Austria

2017
ISO 13485:2016 certification
2021
Full brand relaunch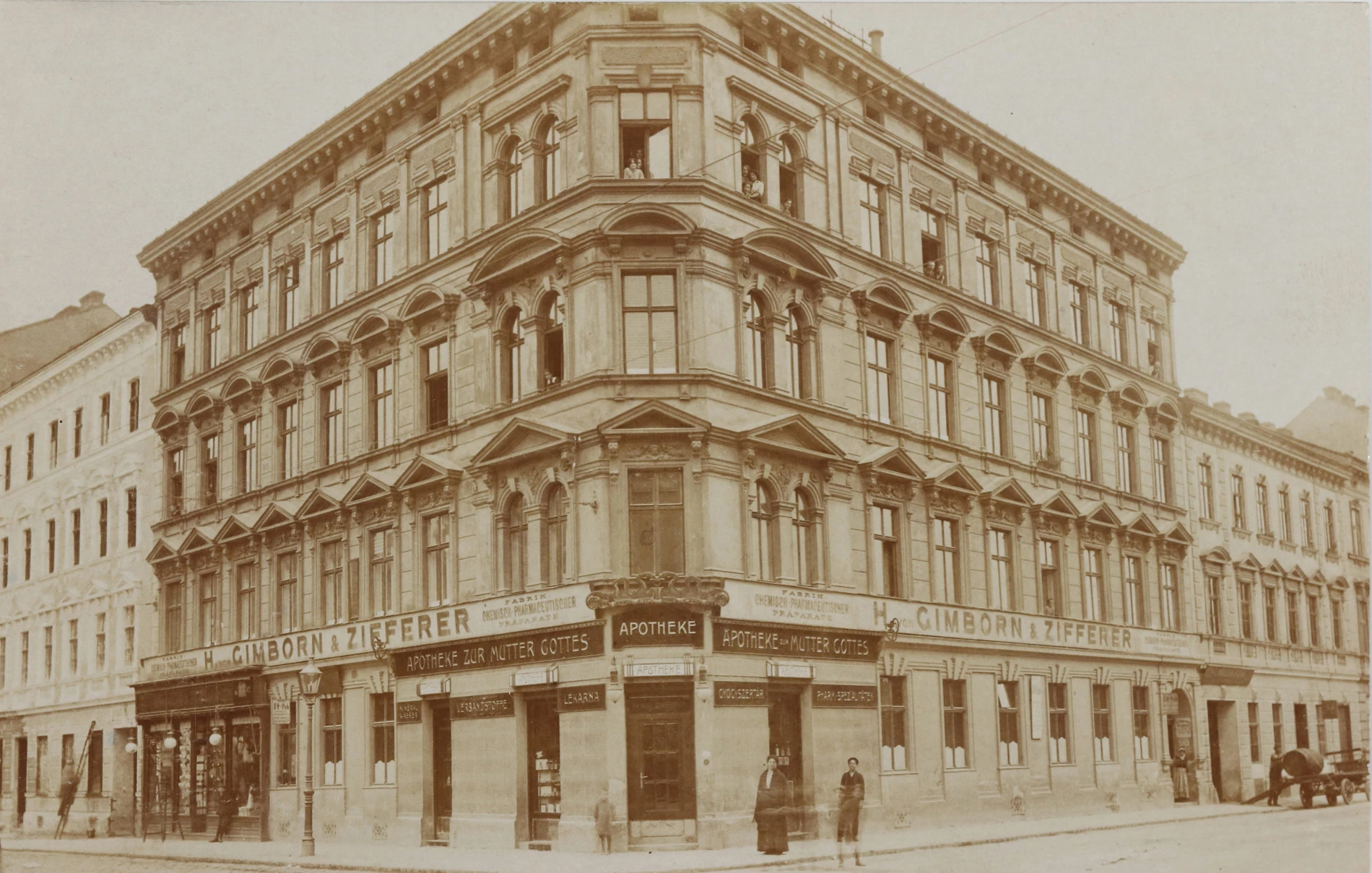 Rösch & Handel
Rösch & Handel was founded way back in 1890. It, too, was founded in a pharmacy, that is the pharmacy "Zur Mutter Gottes" in Vienna. The company originally went by the name of Gimborn & Zifferer, and it produced medicines and medicinal products that have stood the test of time, including Warzin against warts, Helopanflat, EST Aluminium Acetate Tablets and Glycerol suppositories.
In 2014 BANO took over Rösch & Handel's brand rights and product range.
Foto: Unknown, 10., Gudrunstraße 150 - Apotheke "Zur Mutter Gottes", Ansichtskarte, around 1910, Wien Museum Inv.-Nr. 235165, CC0 (https://sammlung.wienmuseum.at/en/object/993959/)
New Products – Proven Quality
The team continued to expand on account of the growing product portfolio, product adaptations in terms of functionality and design, and ongoing modernisation. In 2014 the sales department was expanded by hiring sales representatives, who continue to cover the whole of Austria and offer a personalised service to pharmacies and healthfood stores.
To maintain product quality and keep up with the regulatory changes in the EU's Medical Device Regulation, the company was ISO 13485:2016 certified in 2017.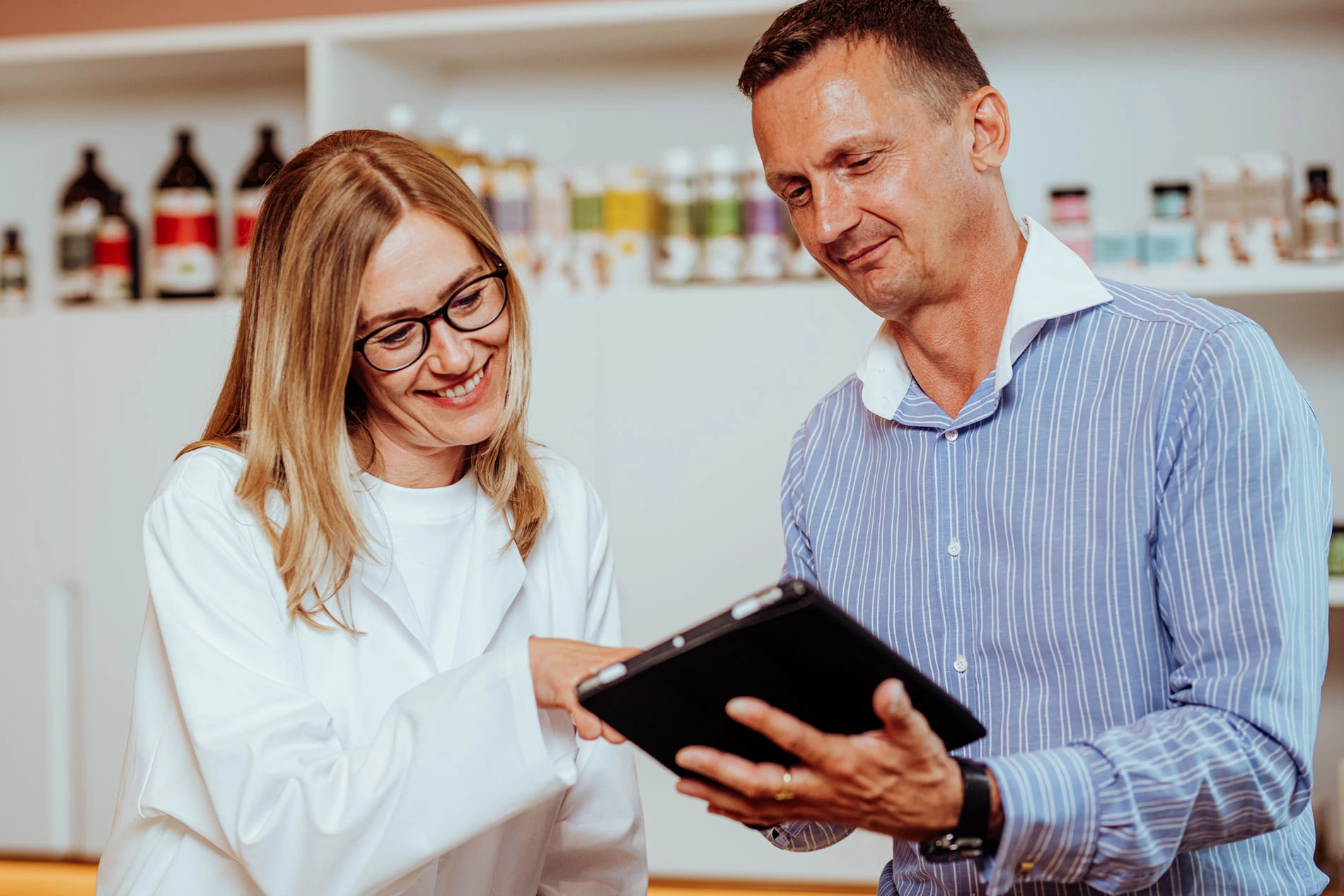 BANO Naturprodukte and
Rösch & Handel today
Today, the two companies look back on a past that is steeped in tradition and an eventful history. That is no doubt the main reason why their products are sold to pharmacies, consumers, doctors, hospitals, surgeries and healthfood stores in more than 30 countries.